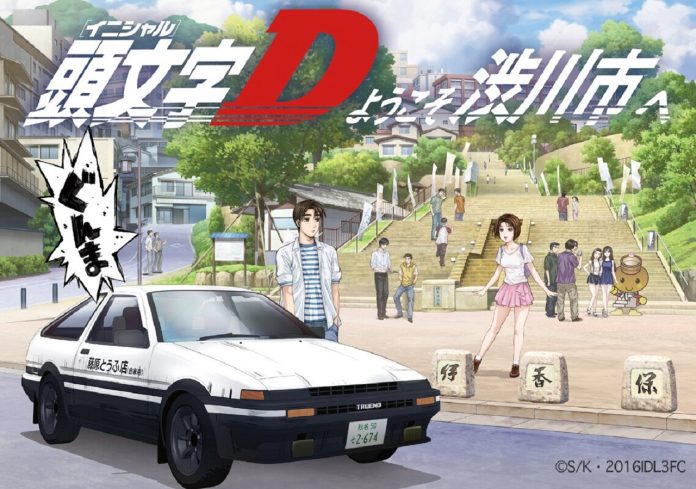 Original Japanese text written by. Ryuki Ishii
Translated by. Nick Mosier


Initial D, a popular manga and anime series that takes place in Gunma, Japan, is collaborating with taxis in Gunma's Shibukawa city. The collaboration sees taxis in the city wrapped with three different designs based on the series, including one based on protagonist Takumi Fujiwara's Toyota Sprinter Trueno (AE86), one based on Ryosuke Takahashi's beloved Mazda RX-7 (FD3S), and one adorned with four characters from the series. The collaboration is set to run until the end of March in 2023.
The news was initially announced on June 27, and while picked up by Jomo Shimbun, a regional paper in Gunma, it wasn't covered by many sites around Japan. However, on July 20, word of the collaboration was picked up by the Tokyo Shimbun which led to the news spreading around the country and abroad through sites like Anime News Network and HYPEBEAST.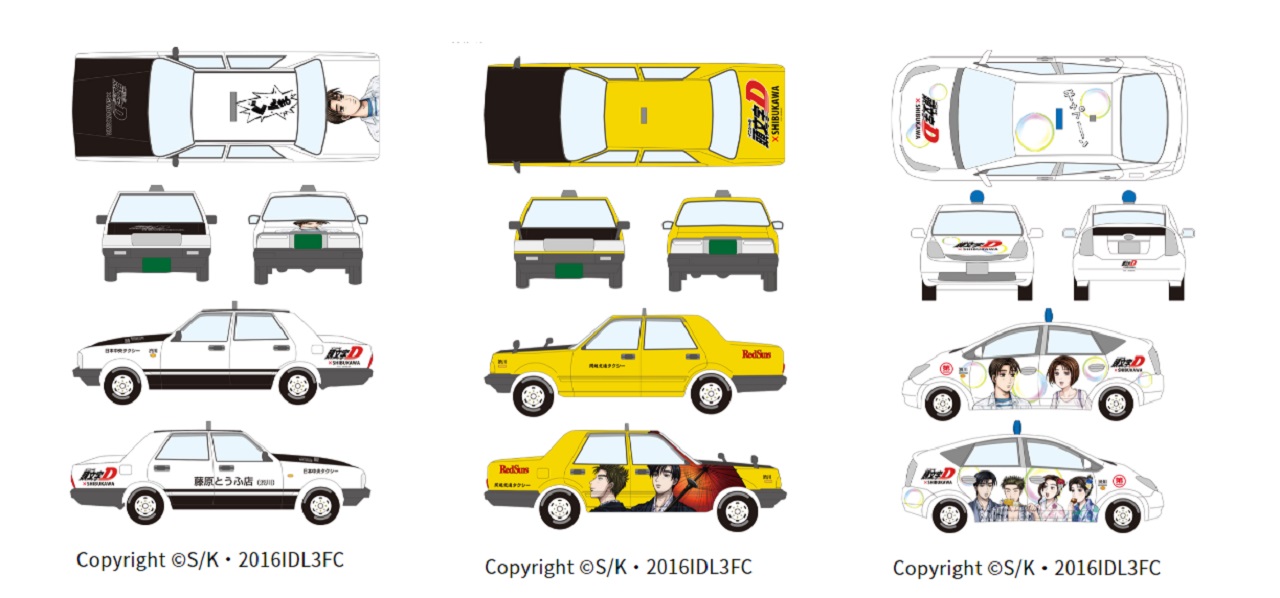 Initial D is a manga that was serialized in Weekly Young Magazine between 1995 and 2013. The series stars Takumi Fujiwara, an amateur driver who street races against other driving enthusiasts in order to become the fastest driver around. As of April 2021, the series surpassed 55 million copies in circulation and boasts a popular anime series and movies as well. Initial D's successor, MF Ghost, is now running in Young Magazine.
Gunma prefecture, especially the city of Shibukawa, is dotted with a number of locations that appear in Initial D. For example, the city contains spots that served as models for Takumi's home, where he took Natsuki on a date, and the mountain passes where they race.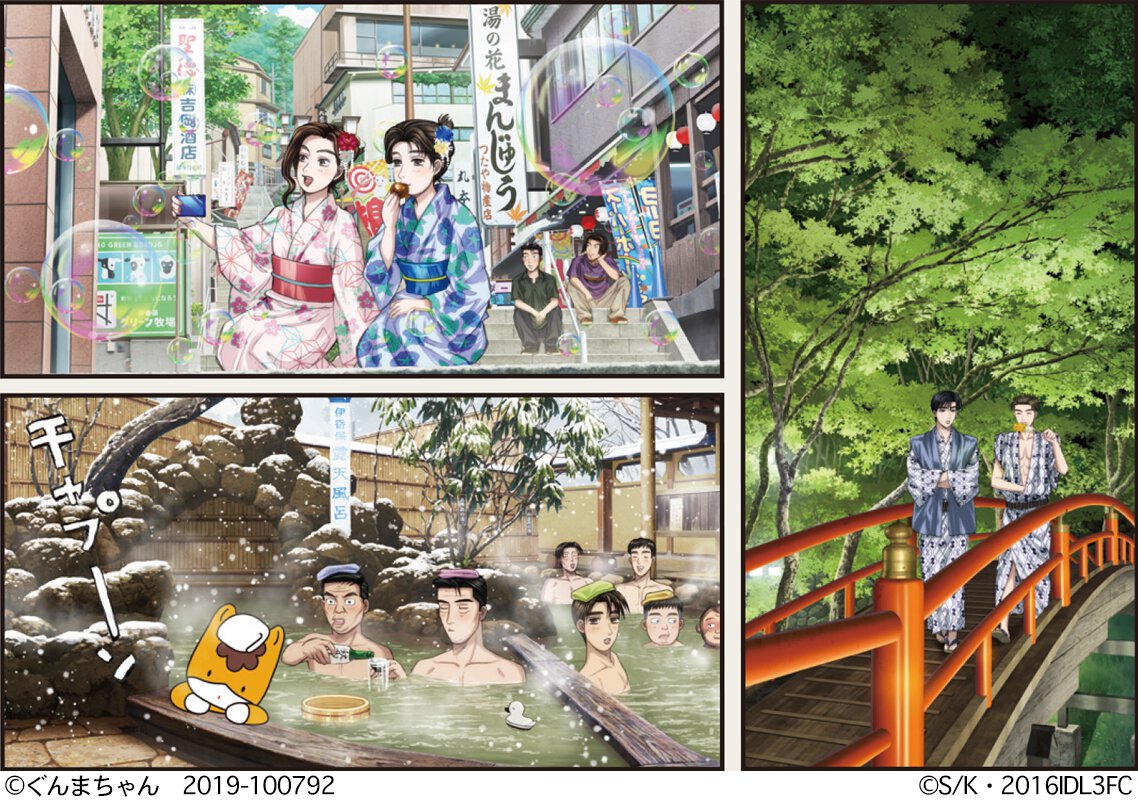 In order to attract "anime tourism" and draw Initial D fans to the city, Shibukawa announced a collaboration with the series back in 2020. The goal of the collaboration is to liven up the region through tourism and get fans to have a stay in the city where Initial D takes place. This current taxi collaboration is one piece of that project.
While the characters in Initial D drift across the area's mountain roads, Tokyo Shimbun reports that Nippon Chuo Koutsu, one of the taxi companies running the collaboration, will "not drift and strive to drive safely."
Other collaborations happening in the city include manhole covers with Initial D characters on them and original stamps for sale. AR digital stamp rallies were held in 2020 and 2021.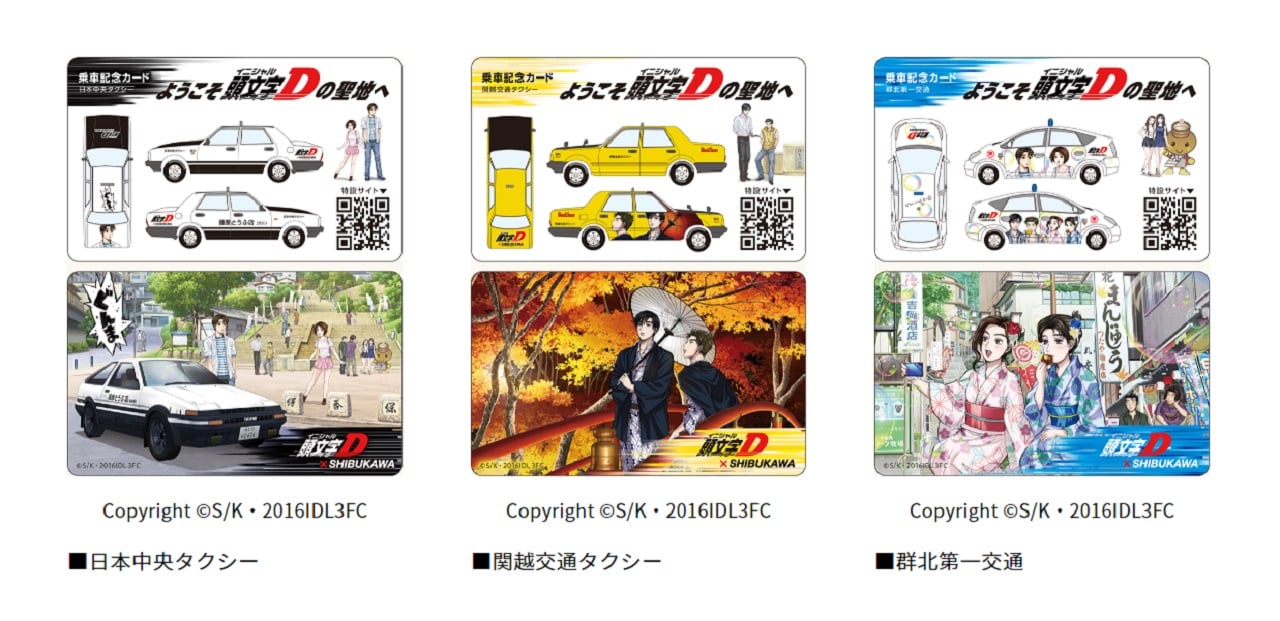 It's possible to catch Initial D taxis from the taxi stand in front of Shibukawa Station. Cars are limited, though, so if you want to guarantee an Initial D taxi, it's best to call and reserve one in advance.
Each of the three different taxi designs also has a commemorative card for passengers with original Initial D illustrations. These are limited to 2,000 per design. Check the Shibukawa city official website for more details (Japanese only). Hopping in an Initial D taxi and visiting some locations from the series might be a fun way to go about an anime pilgrimage.