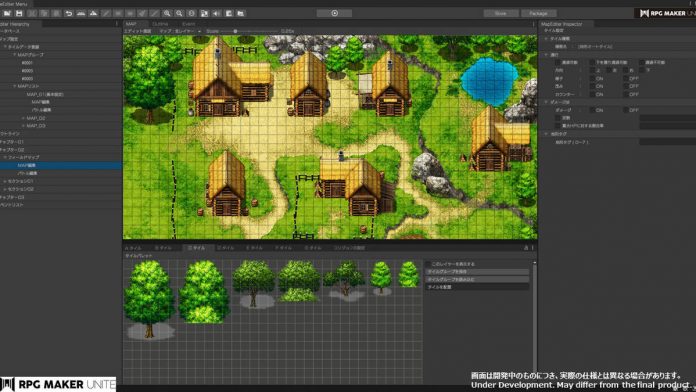 Gotcha Gotcha Games has announced that RPG Maker Unite will be released on the Unity Asset Store on April 6 for $90.90 USD (excl. applicable regional taxes). The release date for the Steam version is expected to be announced at a later time.
RPG Maker Unite runs on the Unity game engine and is the latest title in the RPG Maker series of game development software, which has spanned over 30 years. Over its history, the series has been developed as standalone software titles that allow even those without any programming knowledge to create their own RPGs.
RPG Maker Unite is no different in this aspect, as it is mainly aimed at users with no programming experience and makes it possible to create RPGs without coding by combining preset commands and variables. How this version differs, however, is that it runs on the Unity Editor. This allows for the implementation of features that were not possible in past titles, and existing features have also been improved in order to streamline the development process.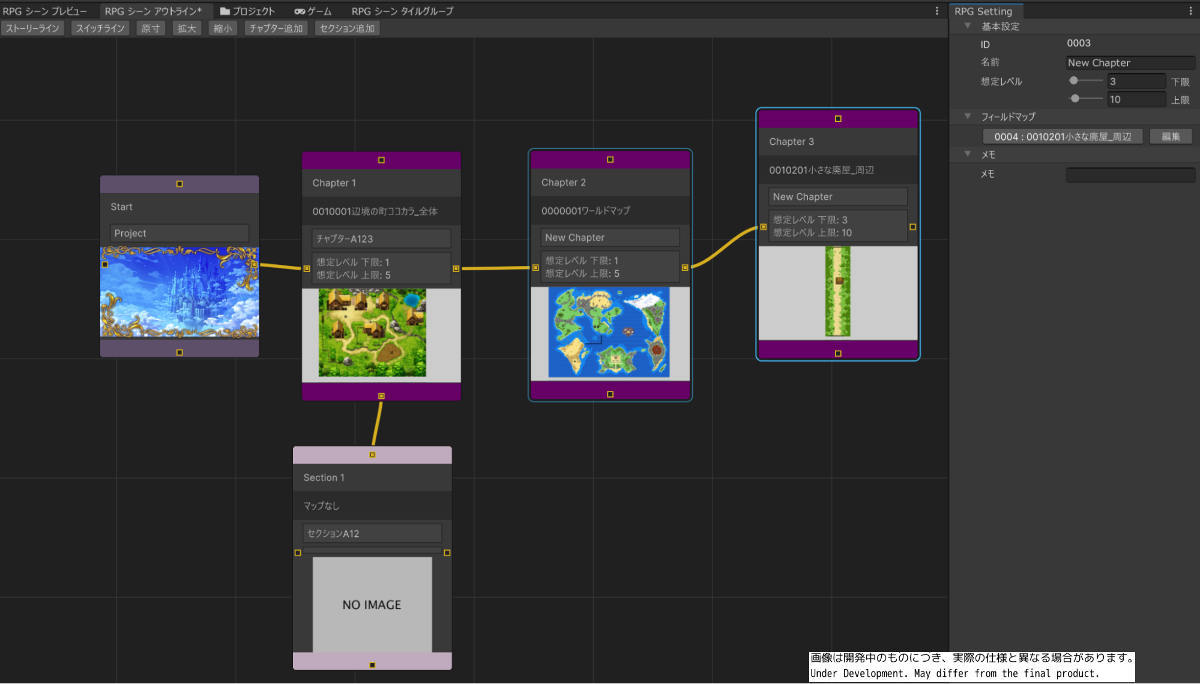 This is the first title in the series to support Full HD resolution, and there are a multitude of other new functions, like the Outline Editor and Switch Lines functions, which provide a visualization of the connections between story locations and events, and the Auto-Guide function, which automatically calculates suggested stats for easier balance adjustment.
Those who use the Unity game engine will also be able to benefit from RPG Maker Unite when developing games by using its convenient features and pre-built database. By running on Unity, this new RPG Maker appears to have become a rather powerful tool.
RPG Maker Unite can be found on the Unity Asset Store here. Those who pre-register on the sign-up list and purchase the game within two weeks after release will receive Early-Bird Bonus DLC assets for free (these DLC assets are expected to be purchasable six months to a year after launch).




Written by. Marco Farinaccia based on the original Japanese article (original article's publication date: 2023-03-01 12:18 JST)