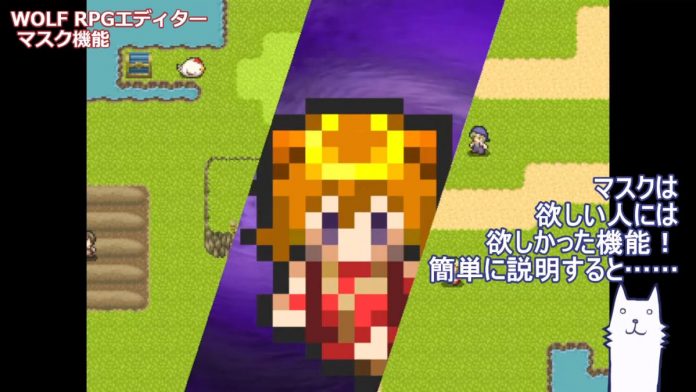 Solo game developer SmokingWOLF has released Wolf RPG Editor Ver3. A pro version of the editor was also released for sale in Japan alongside the new update.

Wolf RPG Editor is an RPG creation tool for PC. Ver1.00 of the editor was first released in 2008, and it has continued to receive updates over the years, including the major Ver2.00 update in 2011 and the Ver2.20 update in 2017, which added widescreen support.
SmokingWOLF has also used his own editor to create games such as One Way Heroics. Many other developers have used Wolf RPG Editor to create their games, and it was used to create horror adventure game Mad Father.
Ver3 is the first major update for the editor in around 11 years. It adds a multitude of new functions, including multi-layered sprite sheets, limiting the area in which effects are displayed, and more.
Besides the new functions, there are also a host of technical changes and improvements that have been implemented, including changing the character encoding to Unicode, substantial improvements in the speed of event processing, faster game startup and reset processing, and graphics rendering is now two times faster on average. According to SmokingWOLF, this is the biggest update in the history of Wolf RPG Editor.
Although there are some differences in behavior between versions, there is also a function to convert Ver2.29 games to Ver3.00 or later. Those interested in the full list of content featured in the new update can check the release log on the official site (Japanese only).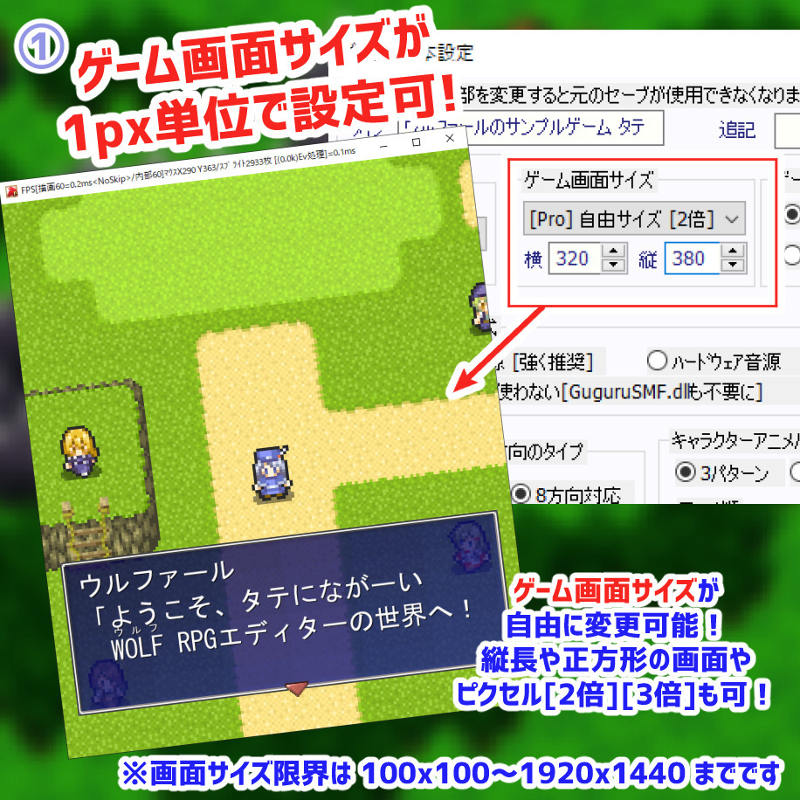 The Wolf RPG Editor pro version that was released alongside Ver3 also includes functions that are unavailable in the free version of the editor. Some examples include the ability to set the screen size by number of pixels, a wait function that can be used to temporarily pause all processing, and an encryption and protect key protection function for game files. That said, over 95% of the functions are identical to the free version, so using the pro version will not mean that game development will be any easier.
Furthermore, use of the pro version exclusive functions appears to be prohibited in the Wolf RPG Editor Game Contest that is held by SmokingWOLF every year.
The official site for Wolf RPG Editor can be found here (Japanese only). The pro version is currently available via Japanese online marketplace BOOTH for 5,000 yen (around $35).




Written by. Marco Farinaccia based on the original Japanese article (original article's publication date: 2022-11-22 16:54 JST)