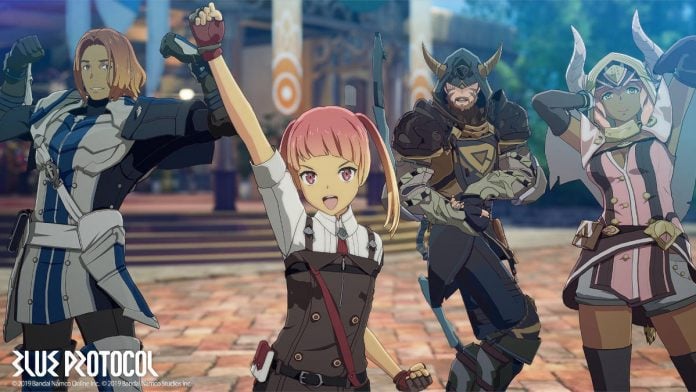 Bandai Namco Online has announced on Twitter that Blue Protocol is still in development. New information pertaining to the game is expected to be announced next week.

Blue Protocol is an online action RPG for PC co-developed by Bandai Namco Studios and Bandai Namco Online. The game is notable for the anime-style visuals of its world and characters as well as a highly customizable character creation system and four unique classes for players to choose from. An adventure rife with battle unfolds in a world that is filled with a mysterious light known as Engram.
Following the initial announcement in June 2019, new information on the game was actively released on a regular basis. A closed alpha test was held one month later, in July 2019, and multiple other tests were held during 2020.
However, news has been sparse over the last two years, and with the exception of a notice regarding site maintenance posted in July 2022, the game's official website has not been updated with new information since November 2020. The game's official Twitter account also went silent following a staff recruitment tweet that was posted in August 2021. After over a year without any updates on the game, rumors that it had been cancelled began to spread across the internet.
The new and somewhat unusual tweet confirming that the game is still being developed may have been posted in response to this situation. At the very least, we now know that the game has not been cancelled. The developers are currently preparing to release new information next week, so we won't have to wait very long to find out what's next for Blue Protocol.




Written by. Marco Farinaccia based on the original Japanese article (original article's publication date: 2022-11-04 16:51 JST)