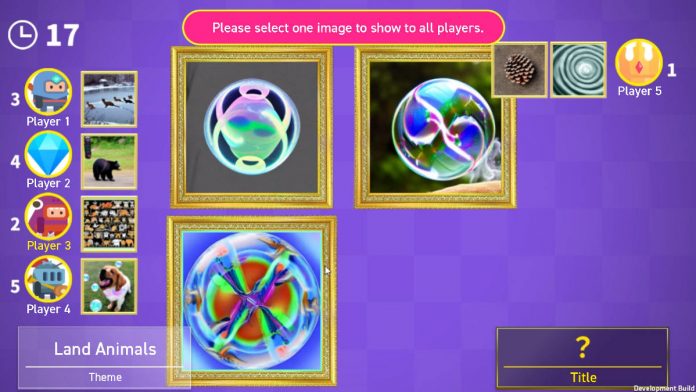 Japanese game developer Pocketpair has launched the Steam Store page for AI: Art Imposter. The game is due out on September 30 (JST) and will include support for English, Japanese, Spanish, Portuguese, Simplified Chinese, and Traditional Chinese, according to the store page.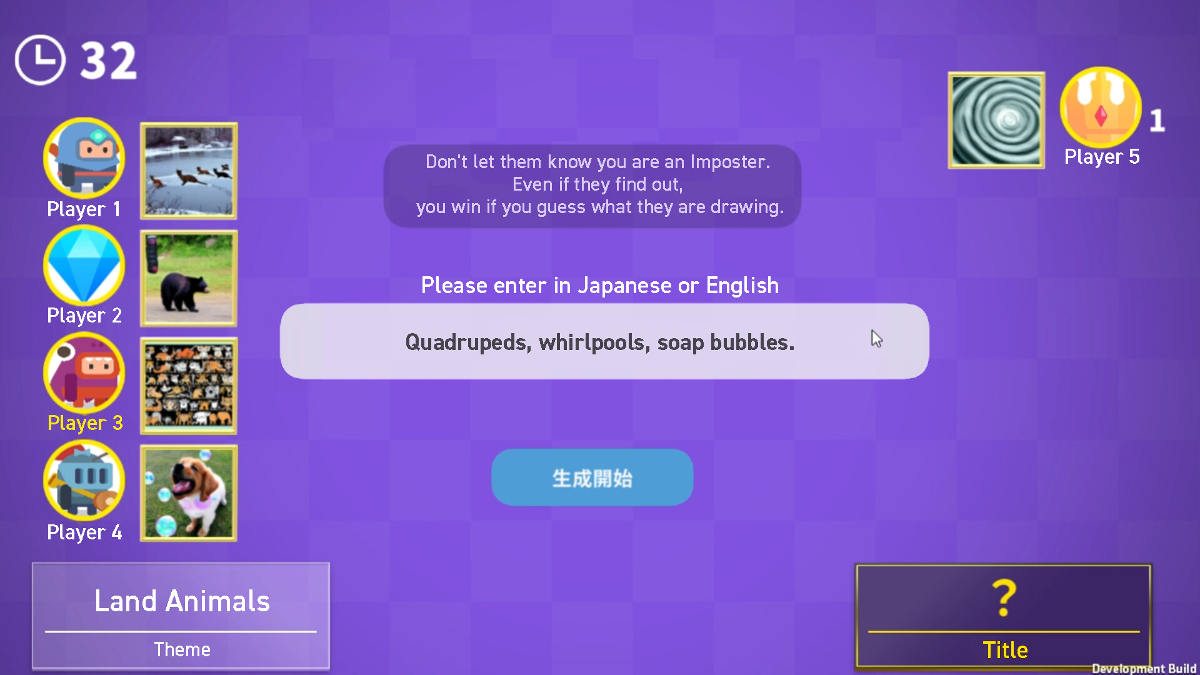 AI: Art Imposter is an AI drawing party game where players create artwork by giving instructions to an AI. The goal of the game is to determine which player does not know the theme of the exhibition that they are taking part in. At the beginning of each game, players are given a theme and must input words or a short sentence that the AI will use as a guide to create a piece of art. For example, if the theme is "land animals," then you could use words like "bear" or "dog."
However, one of the players will be an "imposter" who does not know what the theme is. The other players must try to determine who among them is using the AI to create art without any knowledge of the theme. In contrast, the player who is assigned the role of imposter must try to figure out what theme has been given to the other players.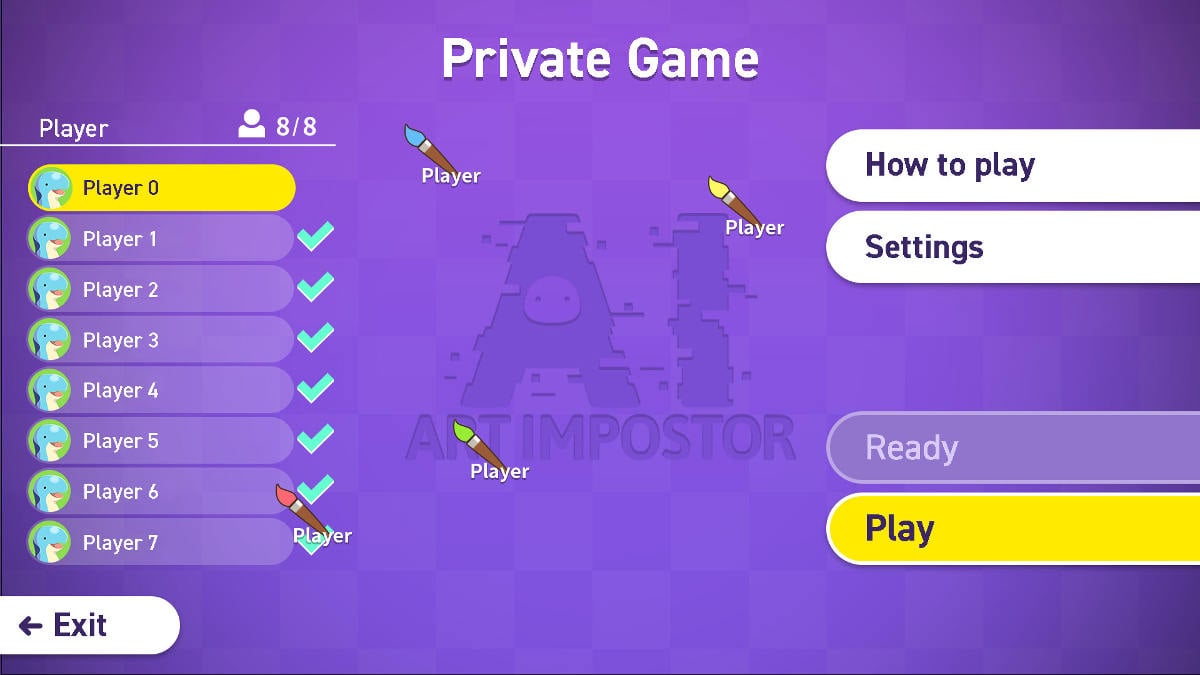 One could consider AI: Art Imposter to be an experimental title that combines the social deduction genre with the technology of AI image generation that has attracted a lot of attention recently. As anyone who has tried an AI image generator for themselves would likely know, the AI will not always create a piece of art just the way that you imagine it. This may make the task of identifying the imposter trickier than it would be in a game with art drawn by people.
A single game takes only around five minutes, meaning that it can be enjoyed in short bursts. There is support for online multiplayer, where players of the PC and mobile versions can play together, and three different modes: Rate Game, Public Game, and Private Game. The Private Game mode allows you to play with friends by making use of a shared password.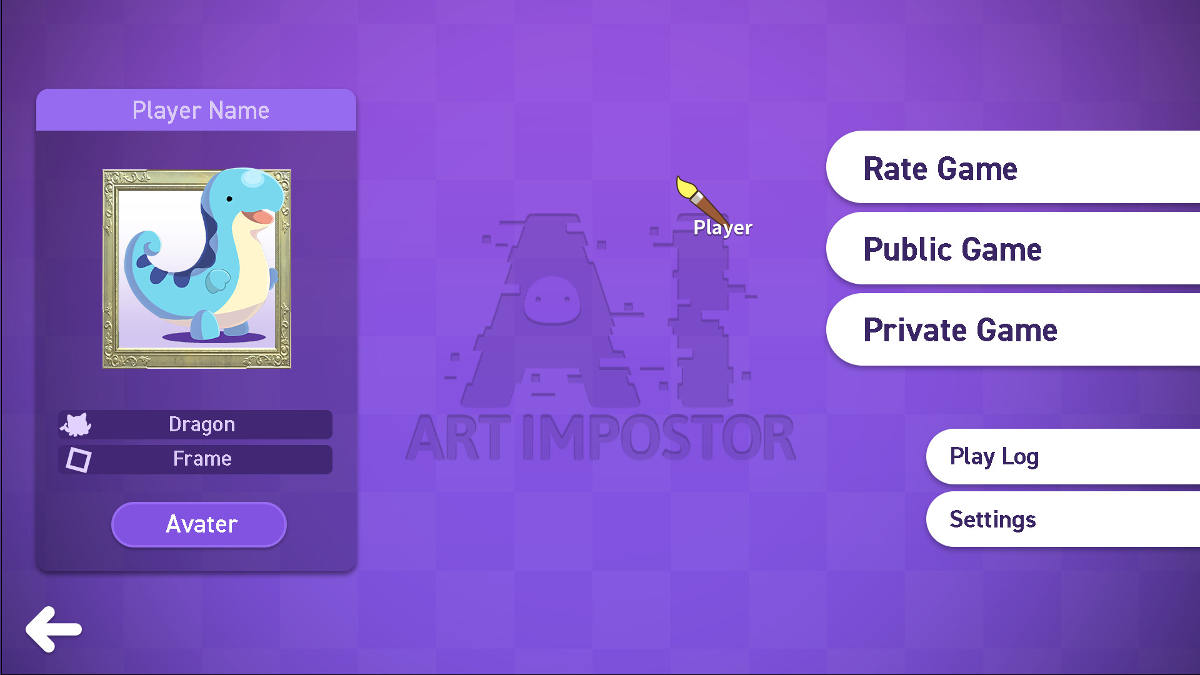 Developer Pocketpair has previously created games Overdungeon and Craftopia. It is also the studio behind Palworld, the upcoming open-world survival crafting game where you collect strange creatures called "Pal," which is scheduled for release in 2023. AI: Art Imposter may be very different to the studio's other titles, but it's still quite a creative idea.
AI: Art Imposter is scheduled for release on PC (Steam) and smartphones. The game's Steam page can be found here.




Written by. Marco Farinaccia based on the original Japanese article (original article's publication date: 2022-09-20 14:34 JST)