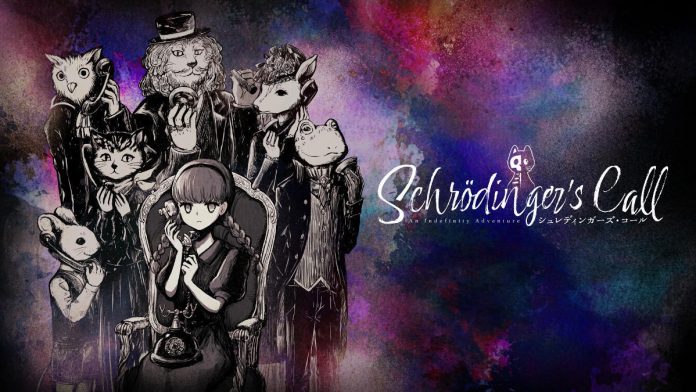 Written by. Marco Farinaccia based on the original Japanese article (original article's publication date: 2022-08-06 10:00 JST)

Shueisha Games has officially announced that they will be publishing the game Schrödinger's Call. The game will be available on PC, iOS, and Android, and is expected to support both Japanese and English. A release date and price have yet to be decided.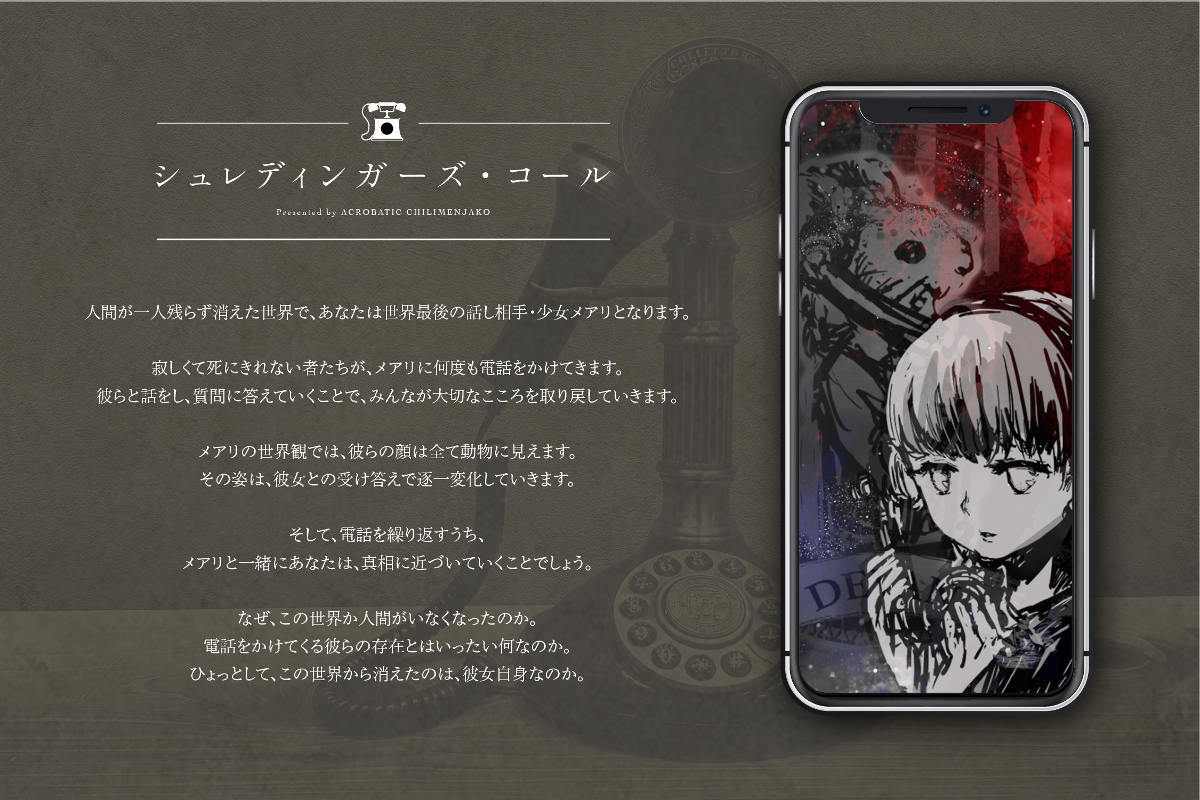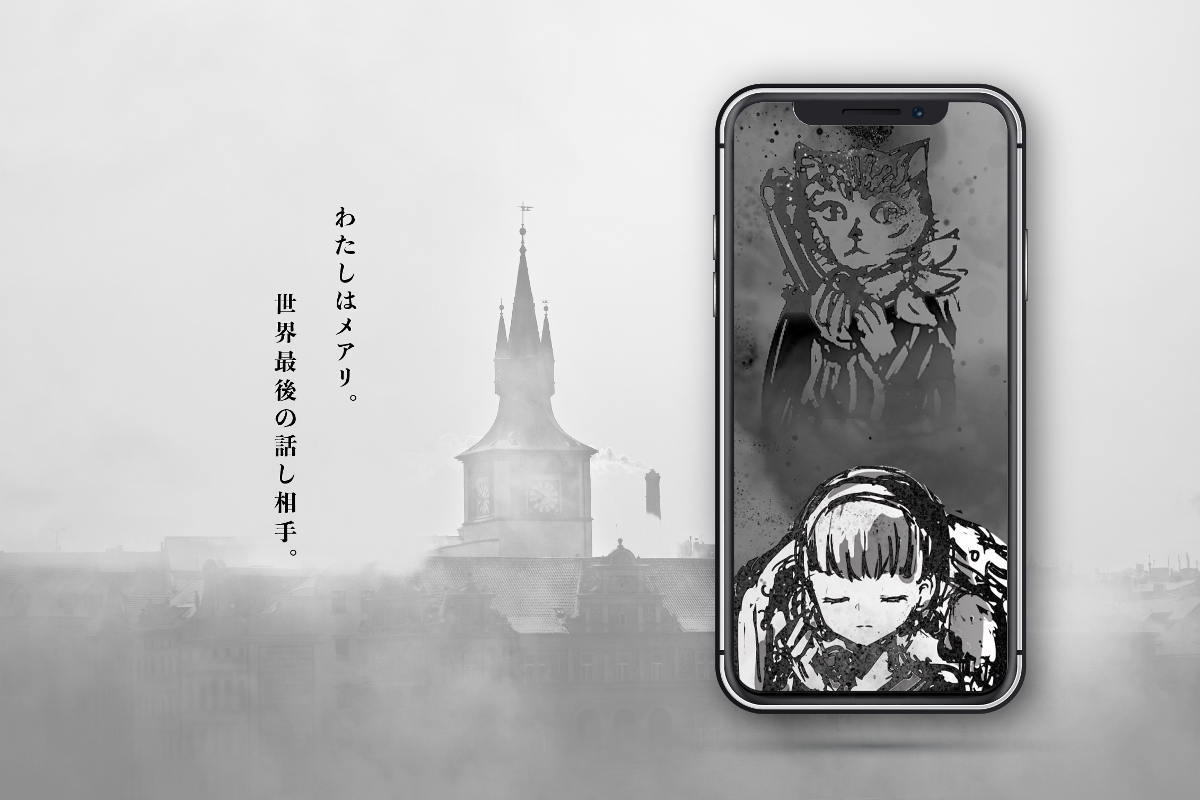 Schrödinger's Call is an "Uncertainty Adventure" game currently being developed by Acrobatic Chirimenjako. The game takes place in a world where all of humanity has gone extinct with the exception of the protagonist, a young girl named Mary.
However, despite being the last person alive, Mary still receives phone calls. These calls come from the deceased who are feeling lonely and seek someone to talk to. By repeatedly speaking to them and answering their questions, Mary is able to mend their desolate hearts. These conversations will bring players face to face with the truth behind Mary and the world itself.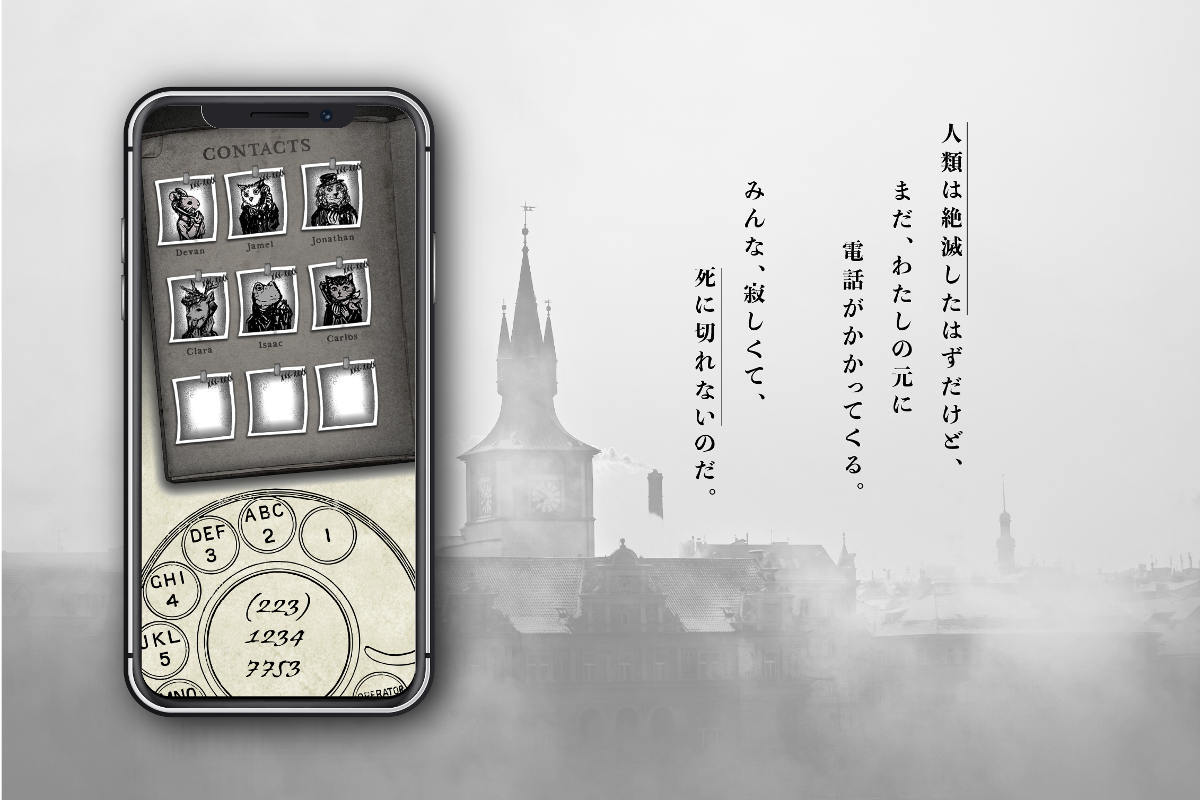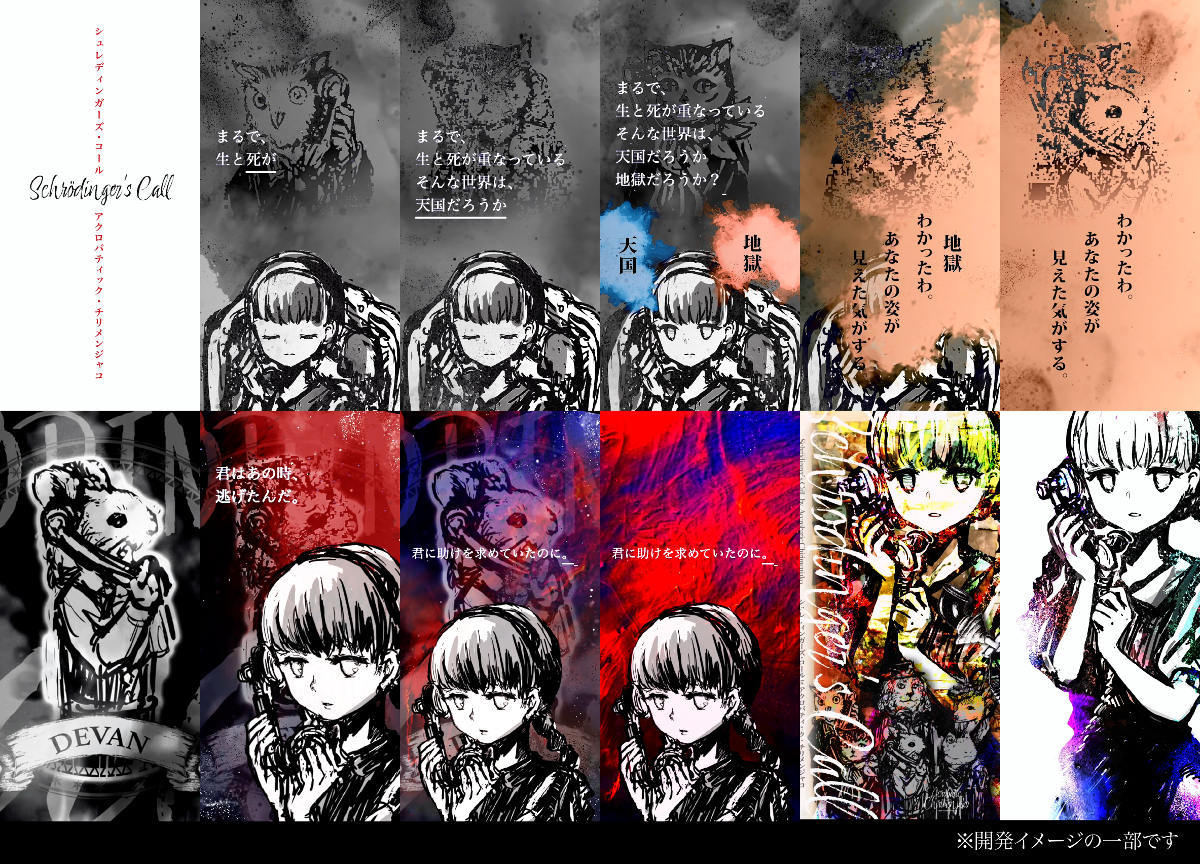 Acrobatic Chirimenjako is an indie game development team based in Kyoto, Japan. According to the game's page on the Shueisha Game Creators Camp website, Achabox serves as leader of the group which also includes members Seishi Irimajiri, amenone games, and kohei. All four members reside in Kyoto.
Schrödinger's Call is a game that won the grand prize in the game development contest GAME BBQ vol.1 that was held by Shueisha Game Creators Camp between July and September in 2021. The team received one million yen (around $7,500) in prize money, funds for development, and is also provided with development support from Shuiesha.
The official website for Schrödinger's Call can be found here.