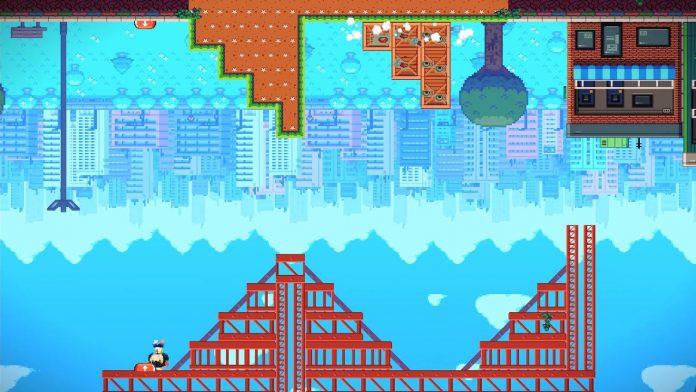 Written by. Nick Mosier based on the original Japanese article (original article's publication date: 2022-04-21 21:08 JST)

The Japanese indie game development team Marudice has opened a Steam page for Invercity. The game will support English and Japanese and is scheduled to release this fall on both Steam and itch.io.
Invercity is a puzzle action game that tasks players with navigating stages using its "Handstand" and "Inverted Broadcast" mechanics. One day, a town in the game's world falls into panic due to the "Handstand Phenomenon," which causes objects to fall into the sky. The protagonist of the game is a handstand-loving reporter sent to cover the town and get to the bottom of the mystery behind the phenomenon.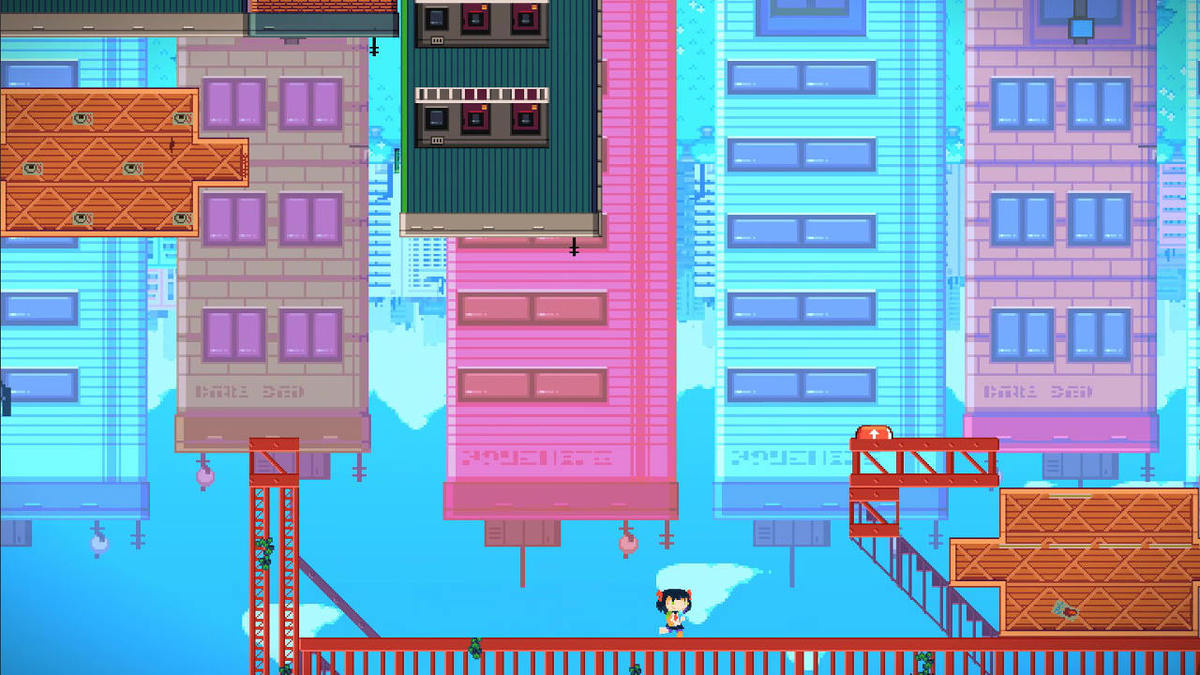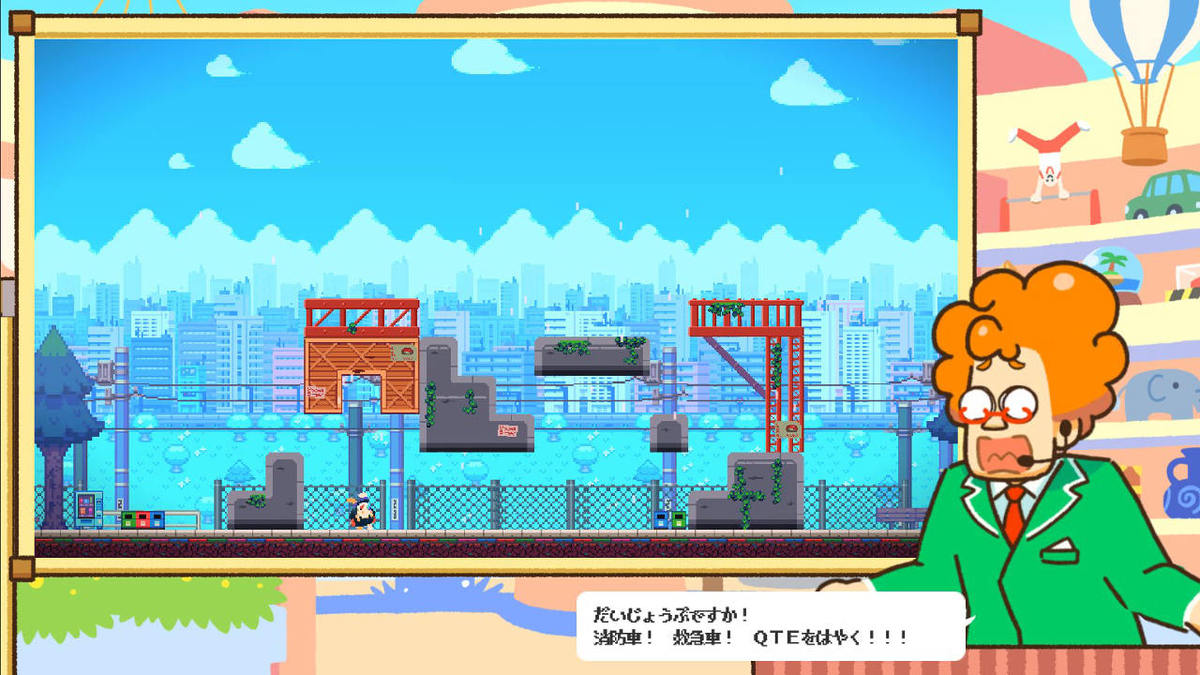 The reporter is able to run, jump, push boxes, and do handstands. Doing a handstand causes the Handstand Phenomenon to occur making blocks and objects that aren't fixed in place fall into the sky. There are also buttons placed around stages that caused the Inverted Broadcast to occur. This flips the screen from top to bottom turning the ground into the sky and the sky into the ground. It also causes the reporter and items to fall back down. But if the reporter is doing a handstand at the time, she will hang from the ceiling instead.
Players will make use of both handstands and Inverted Broadcasts to progress through stages. For example, the reporter does a handstand on top of a block and both the reporter and the block fall into the sky. Or, by pressing an Inverted Broadcast button, the reporter can fall back down into an area where there was ground blocking the path earlier.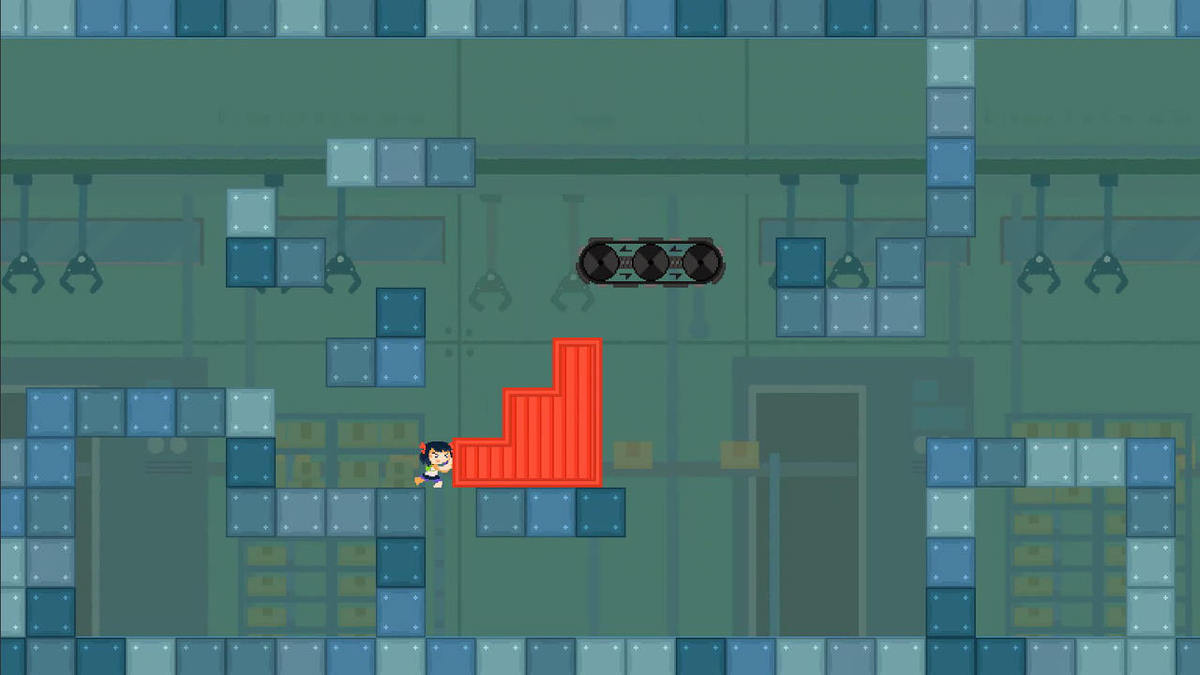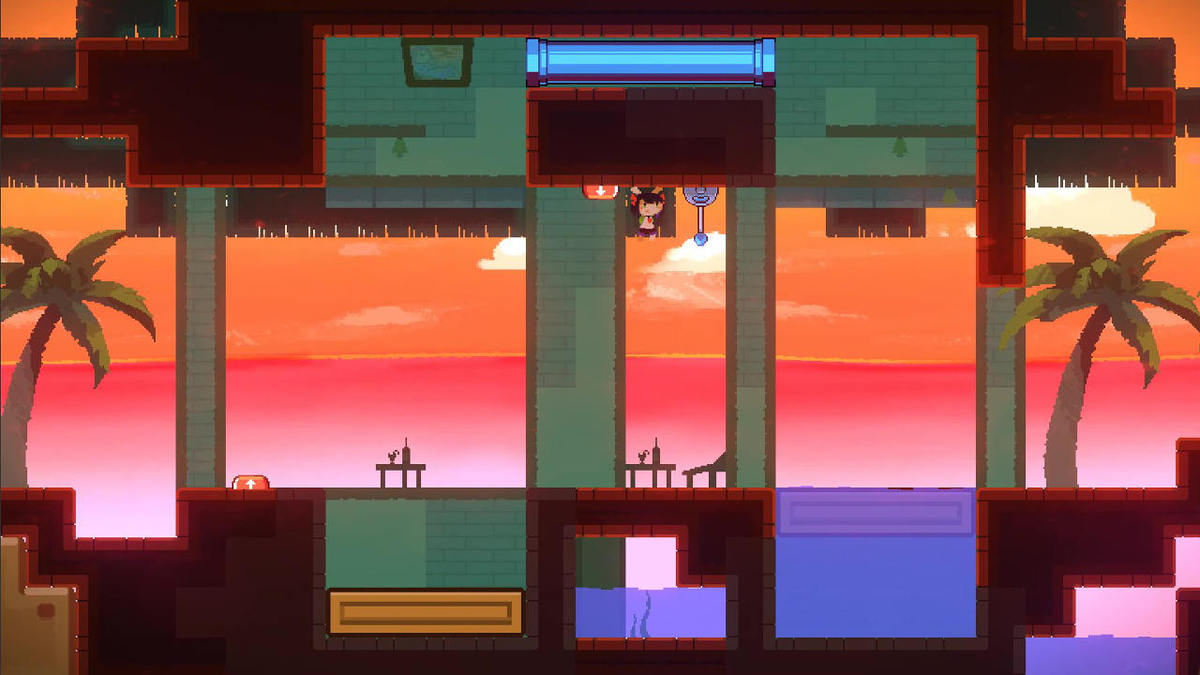 Invercity was originally released on the Japanese website unityroom for a one-week game jam. The game is now getting a commercial version on Steam and itch.io with many elements being remade and refined, making it befitting of a paid release.
The game is being made by Marudice, who previously released titles such as the rhythm game Mitsudesu Beat Street (which means Crowded Beat Street), the calculation puzzle game EQUALINE, and the puzzle adventure game Treehouse Riddle. According to the Invercity official website, there are 4 other team members working on the project besides Marudice.
Invercity is scheduled to release on Steam and itch.io in the fall of this year. The game jam version is currently available on PC (itch.io), browsers (unityroom), and Android.