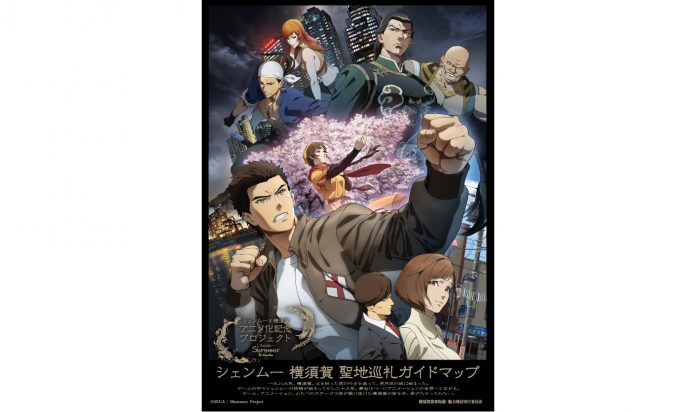 Sega and The Culture, Sports and Tourism Department of Yokosuka City have announced an on-site collaboration project to commemorate the Shenmue series' anime adaptation.
The first Shenmue takes place in Yokosuka, Japan, and it's also depicted as a key location in the anime series. The place is already recognized among fans as a pilgrimage site, and the city plans to hold multiple events and campaigns to celebrate the occasion. The project is divided into three phases, exhibiting different materials and novelty items with each new phase.
Phase 1: April 23 – May 13
Phase 2: May 14 – June 3
Phase 3: June 4 – June 26
First off, they will distribute a renewed version of the Shenmue pilgrimage map that includes notable locations featured in the anime series. Distribution sites include the city's tourism information center, Tourism Division, Yokosuka Dobuita Station, and Yokosuka chūō Station (Keikyū Main Line). According to their press release, the distribution will start on April 7, and they'll also accept requests to send the map by mail as a measure against the spread of COVID-19 (up to two copies per person). You'll need to contact the Tourism Division's subculture team for details.
Some stores in Dobuita Street, one of the prominent locations in the original game, will exhibit Shenmue-related artwork and development materials. You'll receive a Shenmue-themed postcard every time you spend 500 yen (tax included) at one of these stores. The offer will end once they run out of postcards. There'll also be a gacha campaign that you can participate online or on-site.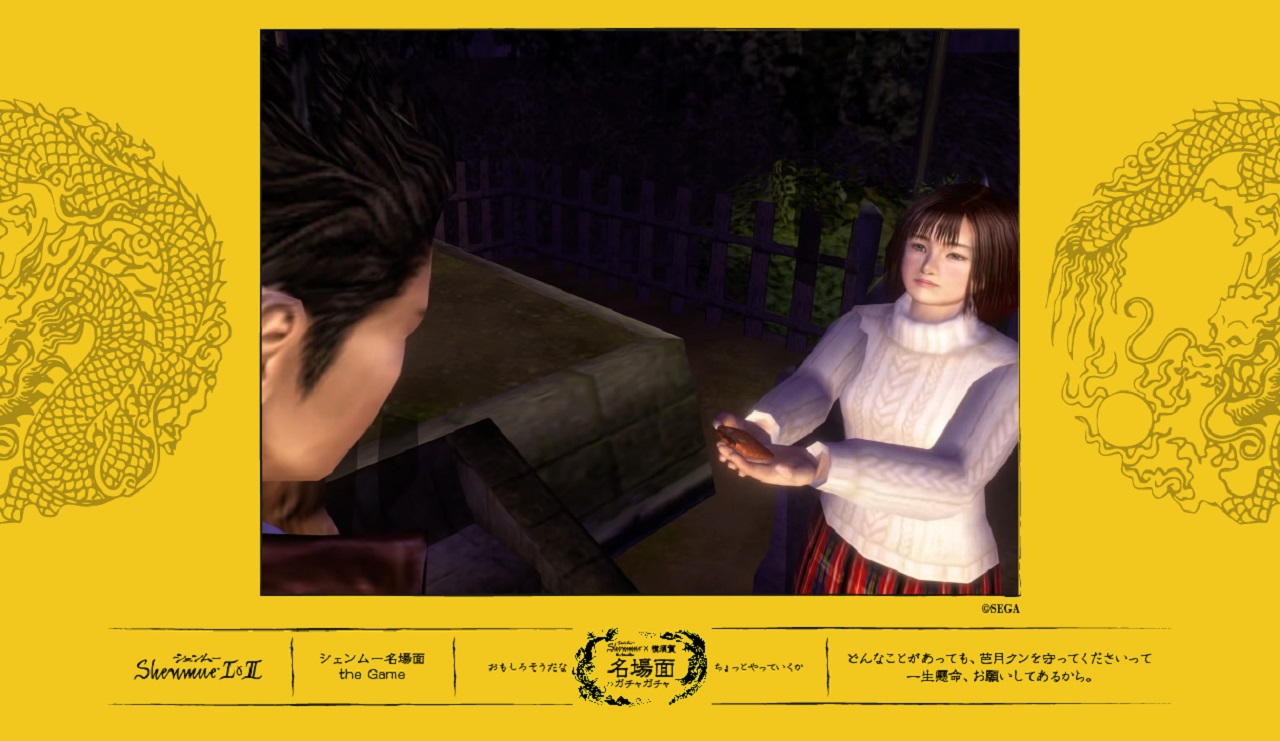 To kick off the event, IGN JAPAN will host a livestream on April 29 at 2 a.m. PDT (6 p.m. JST) featuring the series creator Yu Suzuki, Shenmue the Animation chief producer Yu Kiyozono, and Ryo Hazuki's voice actor Masaya Matsukaze.
Shenmue the Animation, a Crunchyroll and Adult Swim Original, premiered worldwide in February of this year. It'll debut in Japan soon, on April 7.


©SEGA / Shenmue Project