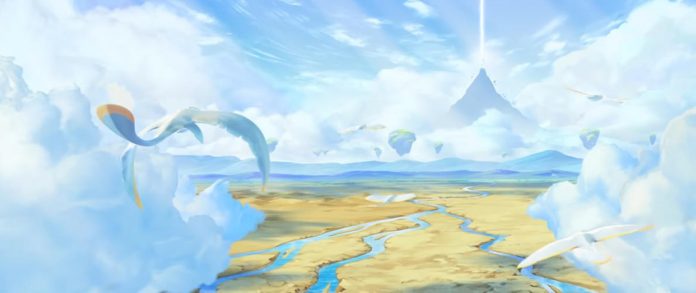 Written by. Eugene Kamei-Oser based on the original Japanese article (original article's publication date: 2022-03-28 14:33 JST)

thatgamecompany has announced an animation project for Sky: Children of the Light. In the following teaser video, you can check out the concept art and setting images of characters and environments.
Sky: Children of the Light is a social adventure game by thatgamecompany, creators of Journey and Flower. Players take on the role of a "Child of the Light," who has descended from the sky, to set out on a journey across a devasted land to bring the stars back to the constellations and restore hope once again. Throughout your adventures across seven regions, heart-warming experiences and connections with others are depicted.
The game supports multiplayer for up to eight players, allowing players to connect and communicate with each other in many ways. Since the release of the iOS/Android version in 2019, the game has been going strong with more than 20 million downloads. It was nominated in the Best Mobile Game category at The Game Awards 2019.


Details about the Sky Animation Project are still unknown. Since connections between players is a key feature of this game, how would this reflect in the story? We look forward to further news.
Sky: Children of the Light is currently available free-to-play on Nintendo Switch, iOS, and Android.