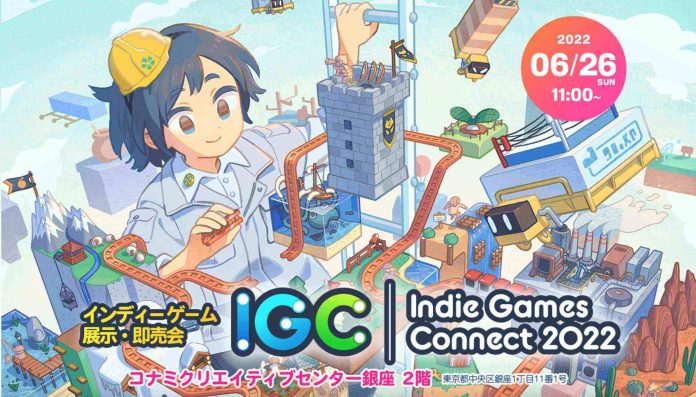 Konami has announced Indie Games Connect 2022, an indie game exhibition to be held on June 26 from 11:00 to 17:00 (JST), with the aim of connecting creators with each other and fans. Applications are now open for creators wanting to display their games at the event. Please note that you must be a resident of Japan in order to apply.
With Konami's goal being to build connections between creators and players, the event will be free for both attendees and developers looking to show off their games. But Indie Games Connect isn't just about showing off games. To further support indie creators, the event will also feature seminars from industry pros and creators can receive consultations to help answer questions they may have.
Indie Games Connect 2022 is scheduled to be held on the second floor of Konami Creative Center Ginza in Tokyo, Japan. Sony's Shuhei Yoshida is also listed to appear in a seminar focused on game developers as he now leads an initiative at the company to support independent creators. Between this event, Tokyo Game Dungeon, and BitSummit in Kyoto, Japan, it's exciting to see Japan help nurture and grow its independent game development scene.
For more information, keep an eye on the official website as it looks like there are still more details to be revealed.