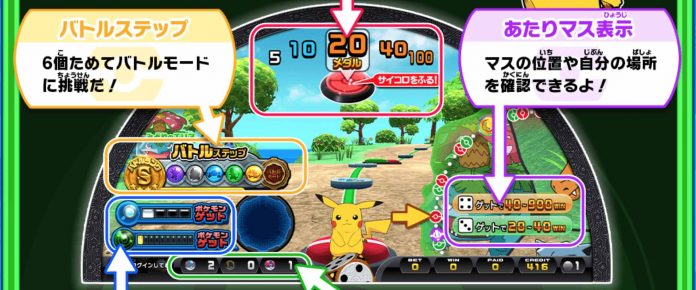 Pokémon Corogarena is a new medal game from Sega that will be releasing in Japanese arcades starting March 14. The game looks to feature both physical and digital elements as players launch an unpredictable ball with little rubber spikes overtop a display of the playfield. According to a list on the official website, the game will only feature first-generation Pokémon.
First, players will decide on how many medals they want to use and roll a die. Pikachu then moves across a gameboard in a similar fashion to a boardgame or Mario Party, with different events occurring depending on which space it stops on. Capture Mode tasks players with capturing Pokémon by launching the ball across the display into a Pokémon. Multiple Pokémon appear here so try aiming for the one you want to capture. A Pokéball appears on the display and follows the movement of the physical ball above.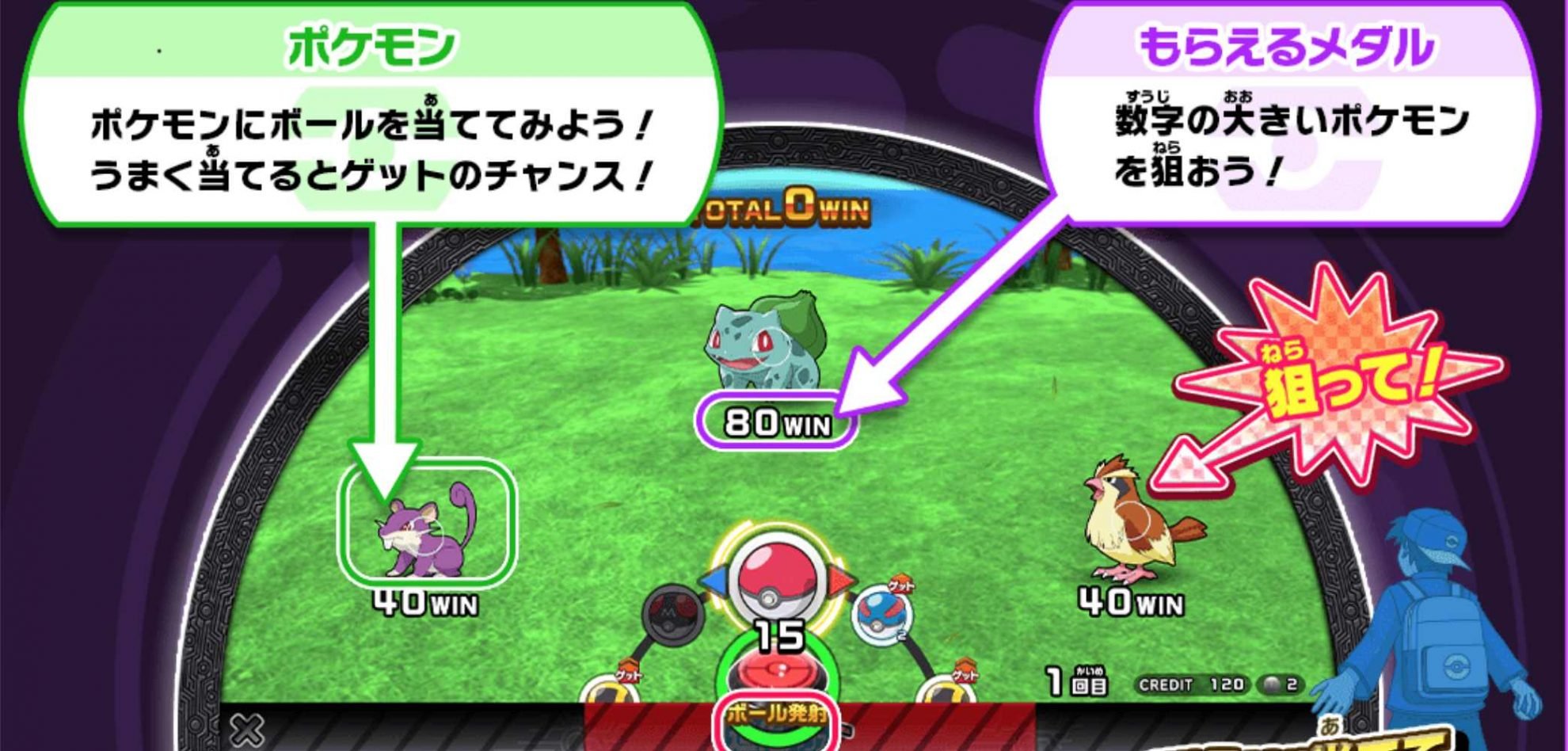 After capturing 6 Pokémon, players are then moved to Battle Mode. The Pokémon you're battling will appear on the screen surrounded by circles, and your team of Pokémon will appear across the bottom of the screen where the ball falls out of the playfield. Launch the ball into these spots to attack. If the ball falls to a spot where one of your Pokémon is, you'll deal heavy damage to your target, but be careful not to drop into the "X" or the battle will end.
If you manage to win the Pokémon battle, you'll have a chance at the bonus roulette. Among the roulette spaces are a special battle against Mewtwo and a chance to grab medals across the entire screen in a special mode featuring Mew. Pokémon Corogarena contains a number of other modes as well such as cave exploration and Meowth's Hide and Seek Challenge.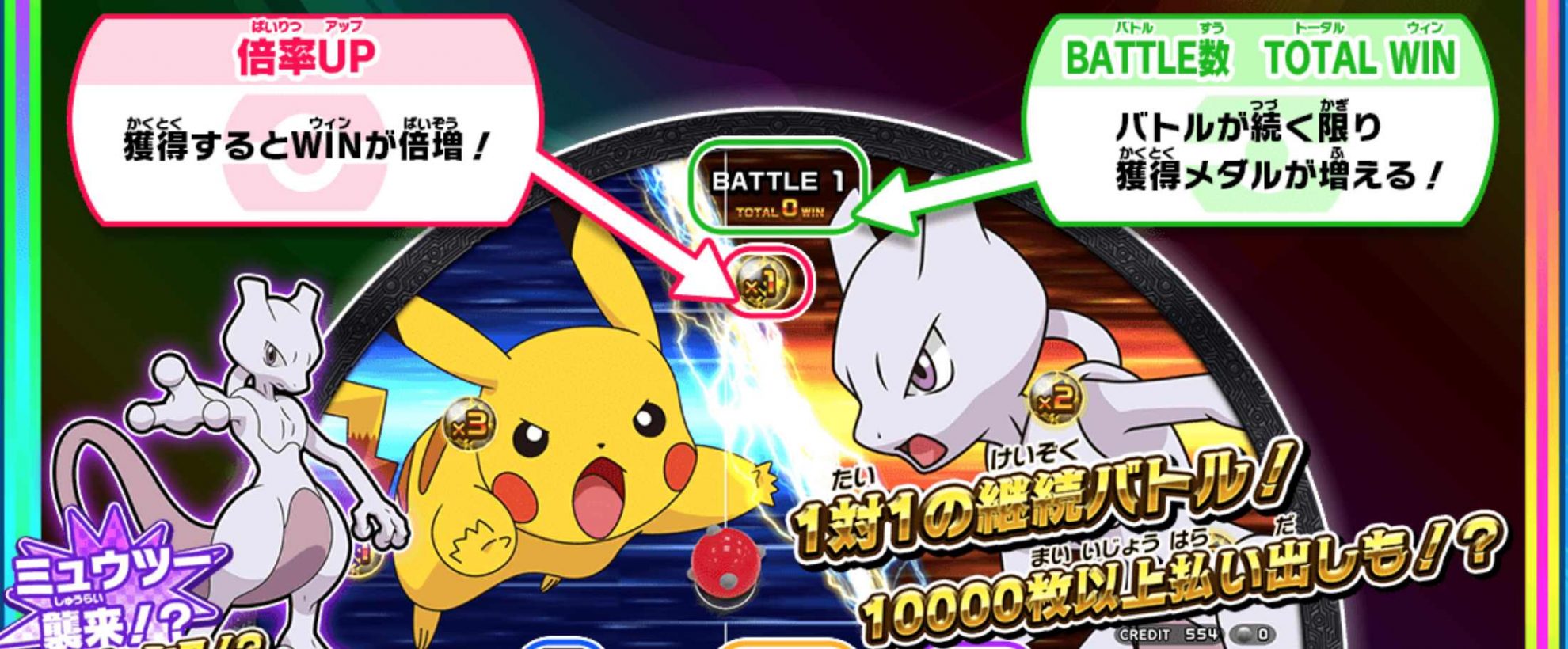 It may not be a full-fledged Pokémon adventure, but with 2D assets that look like they're straight out of the anime and its variety of modes, it might be worth giving it a try when it releases in Japanese arcades March 14.