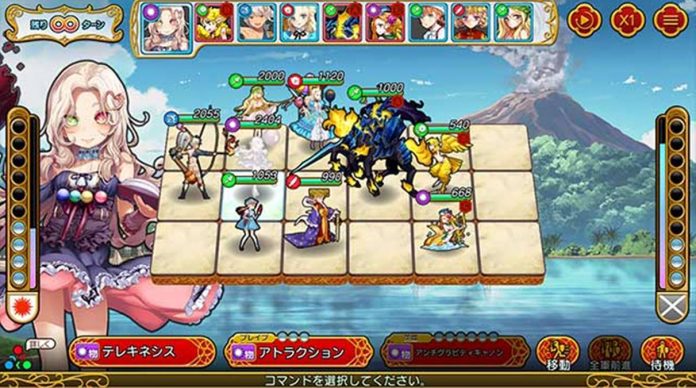 Written by. Ryuki Ishii based on the original Japanese article (original article's publication date: 2022-03-01 14:38 JST)

Japanese game developer Tenco has announced that they are ending service for their games Eiyu*Senki WW and Eiyu*Senki WWX (18+ version) on March 29 at noon (JST) due to the work overload of their staff member.
Eiyu*Senki WW is a simulation RPG released for mobile and web browsers in July of 2019. The game is based on the original Eiyu*Senki in which players can recruit and build their army of girls to conquer the world. Battles take place on a 3×6 grid that requires players to think strategically about their units' type matchups. The game saw frequent updates and in-game events until recently.
Tenco explained in the announcement that while the sales numbers were on a satisfactory level, the development team was experiencing unhealthy working conditions where the bulk of the work was concentrated on a single staff member. Everything from the game's direction, game design, game balance, scenario, script, visual assets, and debugging process were all handled by a single developer.
Although Tenco thought about continuing the operation by sacrificing either the game's quality or the health of said staff member, they've ultimately decided to sunset the game to prioritize the staff's health and the continuation of Eiyu*Senki as a series. According to a tweet made by Tenco a few months ago, their director went home only 9 times in 2020.
The in-app purchase function has already stopped, and the iOS version will accept refunds for unused in-game currency from March 29 at 4 p.m. to June 28 at 4 p.m. (JST). The Android and DMM GAMES versions will not accept refunds.
Some users wonder whether there was no other way to solve the issue, like allocating more human resources. Some speculate it was at a point where it became no longer possible to delegate work to other personnel. In any case, it seems like they've concluded that it's not sustainable to keep going in its current state.