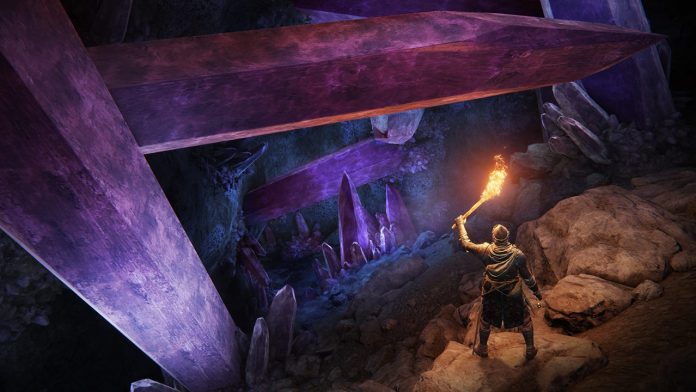 Written by. Ryuki Ishii based on the original Japanese article (original article's publication date: 2022-02-25 10:29 JST)

Elden Ring, the much-anticipated action RPG from FromSoftware, launched a few hours ago on February 25 and has already amassed over 750,000 concurrent players on Steam.
Elden Ring is the latest title from FromSoftware that reimagines the formula they have built over the past decade with their Soulborne games while retaining the core elements. The game structure has shifted to what they call an "open field" to expand a sense of exploration, discovery, and awe, while ambitiously incorporating new gameplay mechanics to allow for more diverse playstyles. It's welcoming to both experienced FromSoftware fans and newcomers, although the game is still relentlessly difficult at times.
The review embargo was lifted prior to launch, and the game is receiving near-universal praise from critics. The PS5 version of Elden Ring currently has a Metascore of 97 on the review aggregation site Metacritic (95 for the PC version), seemingly meeting or surpassing the reviewers' expectations.
And now the game has been released to the general public, and fans haven't wasted any time starting their journey to become the Elden Lord. The concurrent player count on Steam has already reached 761,972, according to SteamDB. This is the 7th highest number recorded on Steam, behind Cyberpunk 2077. As a comparison, this number far exceeds FromSoftware's previous titles, Dark Souls III (129,975) and Sekiro: Shadows Die Twice (125,315).
Elden Ring has been out for only a few hours, and since the number of players often increases not only on the launch day but also over the weekend, we might see an even larger number in the coming days.
Elden Ring is currently available on PC (Steam), PlayStation 4, PlayStation 5, Xbox One, and Xbox Series X|S.