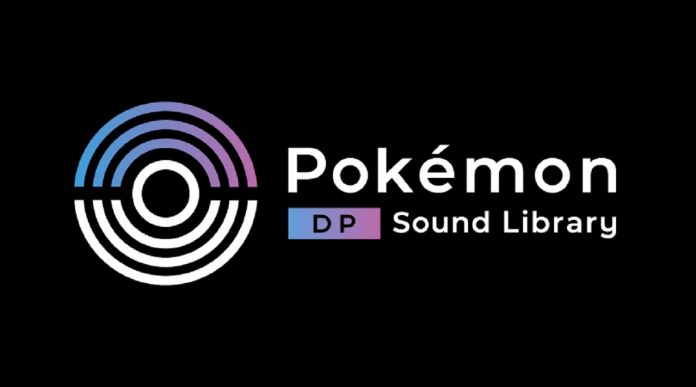 The Pokémon Company International has released the Pokémon DP Sound Library. This sound library makes the soundtracks and sound effects from the original releases of Pokémon Diamond and Pearl not only available for fans to download and listen to, but also authorizes their use in non-commercial works such as background music for videos uploaded to social media.
After a recent spate of takedowns on YouTube removing numerous unofficial uploads of video game soundtracks, fans have had game music and access to it on their minds. While the timing may or may not be coincidental, the Pokémon DP Sound Library has been made available to not only stream from the website but download in its entirety. And while creators may be excited about using the music in videos or at events, the website itself also has some nifty features for those that just want to listen.
First is the Music Box. This lets users sort through Pokémon Diamond and Pearl's soundtrack by selecting categories such as Battle, Town, or Event. Users can also queue up to 6 songs of their choice. Then there are playlists. Whether you're looking to relax or set out on an adventure, it looks like they've already put together a playlist to fit your mood.
The last big feature of the website is the Sampling section. This page contains tracks by artists that have sampled the Pokémon DP Sound Library and makes them available to listen or share on social media. The page currently contains a song called "on my way to Glory" by Alan Shirahama, with more releases being teased for the future.
What's perhaps most surprising is the entire sound library being authorized for use in non-commercial works. The website is quite clear that these be non-commercial, but it does mention background music for videos, entrance music at sporting events, and even weddings as potential uses for the sound library. There is a slight exception for educational purposes, though, such as a paid music instructor using the music as part of their lessons.
While there has been a lot of talk around the availability of game soundtracks lately, it's worth noting the Pokémon DP Sound Library has been available in Japan since December 24. The English version of the website has also been giving many users errors when trying to access it, possibly due to high traffic, but the soundtrack has also been made available on the official Pokémon YouTube channel.