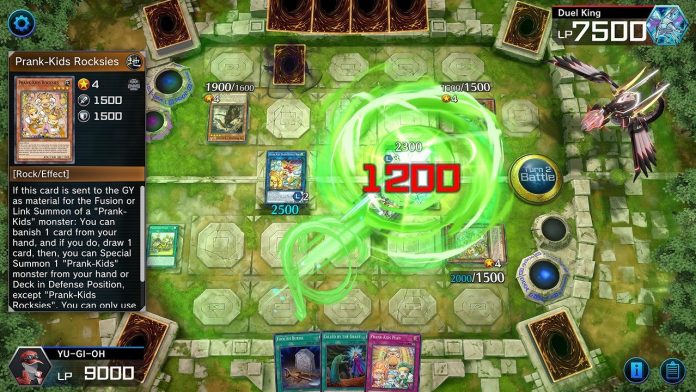 Written by. Nick Mosier based on the original Japanese article (original article's publication date: 2022-01-20 12:36 JST)

Konami Digital Entertainment's surprise release of Yu-Gi-Oh! Master Duel on January 19 appears to be off to a good start. The game is available as a free-to-play title on PC (Steam), Nintendo Switch, PlayStation 4, PlayStation 5, Xbox One, and Xbox Series X|S, and has already reached the highest concurrent player count among Konami titles on Steam.
Yu-Gi-Oh! Master Duel is the latest digital version of the Yu-Gi-Oh! OCT/TCG where players can duel using the Master Rules. In addition to having over 10,000 cards and 4k resolution support on certain devices, the game also features cross-platform multiplayer matches and a Solo Mode with stories to complete. The game can be linked with a card database so players can check or copy deck lists, and it's possible to break down your cards in order to craft new ones.
When looking at the number of concurrent players on the game's launch day, we can see that it peaked at around 159,000 players. That was enough for the game to squeeze into the number 5 spot for most concurrent players that day between Apex Legends at number 4 and Grand Theft Auto V at number 6. Since then, the player count has been holding strong at over 120,000 players.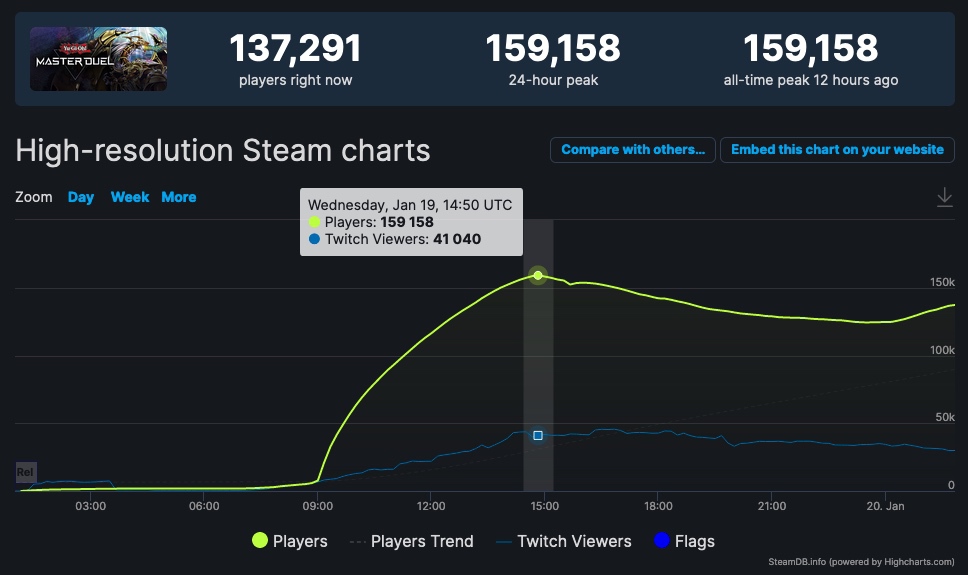 Previously, Metal Gear Solid V: The Phantom Pain, which released in 2015, held the record for most concurrent players among Konami titles at 91,000 (SteamDB). Yu-Gi-Oh! Master Duel has managed to surpass that by a wide margin. With Yu-Gi-Oh! Master Duel being a free-to-play title, the barrier to entry is low, but even when considering that, it's quite a high player count.
If we look at the previous entry in the series Yu-Gi-Oh! Duel Links, we can see it reached a peak concurrent player count of around 22,000, and even now, has over 10,000 players. It's a high enough number to appear on the overall Steam charts. Yu-Gi-Oh! is popular around the world and has deeply rooted support as a digital card game. Taking such a popular series and releasing it as a free-to-play title has likely led to the success the game is currently seeing.
As for user reviews, some are pointing out issues with bugs and the tempo of the game, but the general consensus is positive.
Yu-Gi-Oh! Master Duel is now available on PC (Steam), Nintendo Switch, PlayStation 4, PlayStation 5, Xbox One, and Xbox Series X|S. Apps for iOS and Android are also planned.