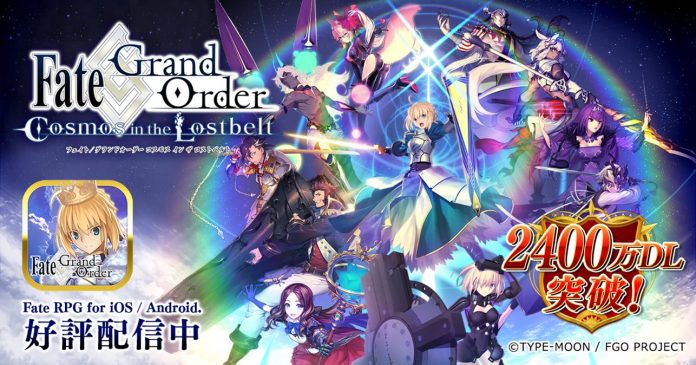 Written by. Ryuki Ishii based on the original Japanese article (original article's publication date: 2021-12-15 15:30 JST)

【UPDATE 2021/12/28 14:40 JST】
DELiGHTWORKS has announced the name of the new company inheriting its entire game business: Lasengle Inc. (株式会社ラセングル)
DELiGHTWORKS' current president/COO Yoshinori Ono will be appointed as the representative director. Aniplex is set to acquire all shares of the new company to make it a subsidiary in the spring of 2022.


[UPDATE 2021/12/20 18:20 JST]
Yoshinori Ono, president/COO of DELiGHTWORKS, has announced that he himself is moving to the new company as well, along with the development and management staff (Fate/Grand Order team included). DELiGHTWORKS has also confirmed to us that the new company will succeed DELiGHTWORKS' "entire" game business. That leaves DELiGHTWORKS with sports entertainment businesses such as athlete support, sports events, and golf club operations.


[Original Text 2021/12/15 15:45 15:45 JST]
Aniplex is set to acquire Fate/Grand Order developer DELiGHTWORKS' game development division. DELiGHTWORKS will go through a corporate divestiture to form a new company (the name of the new company will be disclosed at a later date) that will succeed DELiGHTWORKS's game development business, including the FGO development team. Aniplex will acquire all shares of the new company to make it a subsidiary.
The acquisition is scheduled to be completed in the spring of 2022, after the completion of the company divestiture and the approval and permission of relevant authorities.
Fate/Grand Order is currently being developed by DELiGHTWORKS, supervised by Notes (Type-Moon), and published by Aniplex. Although the development team will be separated from DELiGHTWORKS, they will continue to work on the game at the new company. Therefore, there will likely be no major changes in the operation and development structure.
DELiGHTWORKS will continue to operate as a company after the split. That said, FGO was their flagship title, so this is quite a surprising move by them.