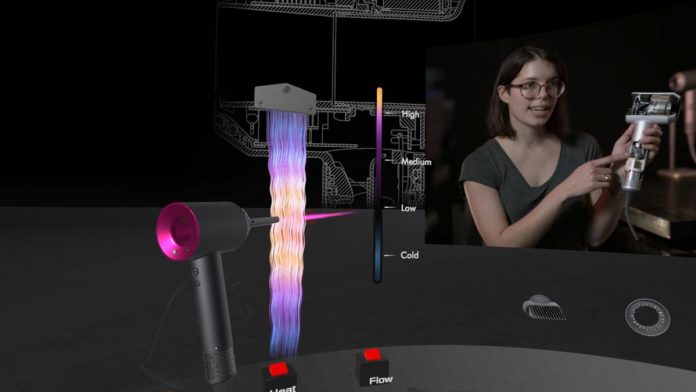 Publication date of the original Japanese article: 2021-11-22 15:40 (JST)
Translated by. Nick Mosier

On November 19, household appliance maker Dyson released Dyson Demo VR, a virtual hands-on experience with some of Dyson's products. The application is available on the Meta (Oculus) Quest store.


Dyson Demo VR lets you experience products from the company known for selling "The vacuum that doesn't lose suction" and are based on data and software used by the Dyson research and development team. Because of this, you can clearly get an understanding of how the products will work in VR.
The application includes products like the Dyson V15 Detect cordless vacuum cleaner and the Dyson Supersonic Ionic hair dryer. The trailer features scenes of visualizations where warm air is being blown against virtual hair and hair being straightened by an iron. The feel of the products also changes with the attachments that can be swapped out, so it seems quite thorough.
The app also provides interviews with engineers and animations that explain how the products work. It's a VR application where you can dig into Dyson's products to your heart's content. The app has already received 3 reviews on its store page and is sitting at a 5-star rating as of this writing. One review gives the game high praise saying, "Captivating story like it comes straight from a movie." A funny little joke for a "Dyson Sim" sitting in a store surrounded by games.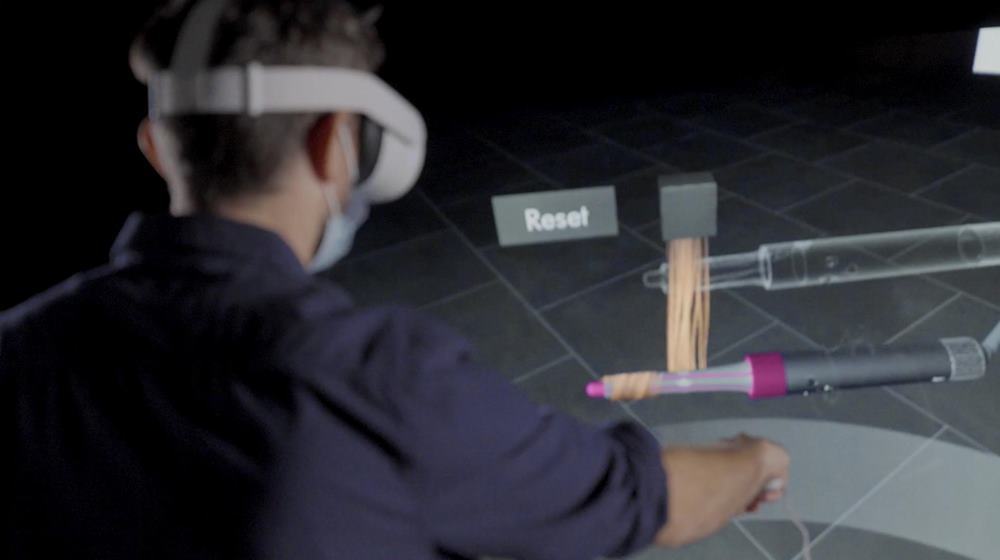 While it's not exactly a game so to speak, it's interesting to see simulations based on real data. It's also interesting to see Dyson's characteristic products and technology explained in VR. For that reason, it might serve as a good way to encourage sales.
Dyson Demo VR is now available for free on the Meta Quest store and supports the Quest and Quest 2. They are also planning to release a Web3D version for PC and mobile that doesn't require a headset.