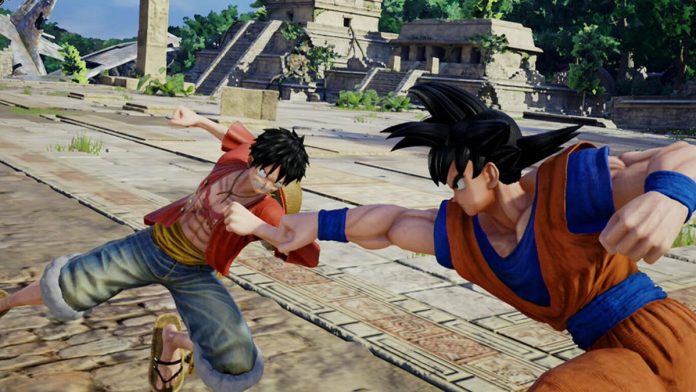 Publication date of the original Japanese article: 2021-11-10 15:53 (JST)
Translated by. Ryuki Ishii

Bandai Namco Entertainment announced that they are ending all sales and a majority of online services for Jump Force in 2022. "We will end the sales of full-game, DLC and virtual currency for PlayStation 4/Xbox One/PC 'JUMP FORCE' and Nintendo Switch 'JUMP FORCE Deluxe Edition' on 2022/2/8 (UTC). In addition, the online service will end up on 2022/8/25 (UTC)."
All single-player functions, online battles, except the Ranked Match, and DLC purchased before the end of the game's availability will remain accessible.
Jump Force is a 3D fighting game developed by Spike Chunsoft to celebrate the 50th anniversary of Weekly Shonen Jump. It was released in 2019 for PS4, Xbox One, and PC (via Steam). The Nintendo Switch version, which includes the base game and 9 DLC characters, was released in 2020 as Jump Force Deluxe Edition.
Characters from famous Jump manga such as One Piece, Dragon Ball, Naruto, Rurouni Kenshin, Yu Yu Hakusho, Bleach, and JoJo's Bizarre Adventure fight each other in 3 on 3 battles. The game was developed in Unreal Engine to create richly detailed characters while maintaining the characteristics of the original manga.
Since its initial launch in 2019, multiple Character Passes have been released to add numerous characters to the game. Updates continued even in 2021, but 2022 will mark the end of its run.
You can check the full announcement from here.



Sales End Date

2/7/2022 (Mon) 5PM PST
*Please note that times may vary.

Sales End Contents

PlayStation®4, Xbox One, PC "JUMP FORCE"
Nintendo Switch™ "JUMP FORCE DELUXE EDITION"
JUMP FORCE Character Pack 1-14
JUMP FORCE Character Pass 1-2
JF Medal

Online Service End Date

8/24/2022 (Wed) 6PM – 10PM PDT
*Please note that times may vary.

Content That Will No Longer Be Available

Logging into the multiplayer lobby
Online events
Clan functions
Viewing the Notice Board
Viewing the leaderboards
Accepting Rewards from the Reward Counter
In-game Store
Premium Shop (*Only this function will be available until 8/1/2022)
Online Ranked Match

Content Which Will Be Available After the End of Online Service

Offline content
Online battles (*Except Ranked Match)
DLC (*DLCs purchased before end of sales will still be available to use after online service ends.)