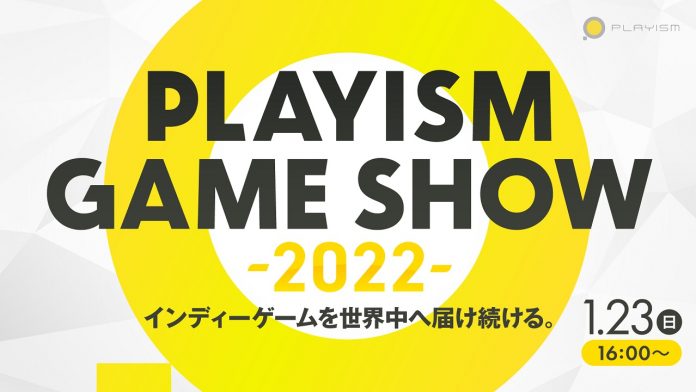 Japanese indie game publisher PLAYISM has announced the schedule for their upcoming online event PLAYISM GAME SHOW 2022. It is scheduled to take place on January 22 at 23:00 PST (January 23 at 16:00 JST). The broadcast will run for approximately 1~2 hours. The event was initially planned to be held last September, but PLAYISM decided to postpone it at the last minute.
* Disclosure: The publisher PLAYISM is part of Active Gaming Media, which is also the owner of this website.
PLAYISM will showcase their upcoming indie games planned to release in 2022. The publisher recently released Bright Memory: Infinite last November, and the console versions of BREAK ARTS Ⅱ and Record of Lodoss War-Deedlit in Wonder Labyrinth- in December. Their upcoming releases include the Steam version of Gnosia, which is set to launch in early 2022.
Shunji Mizutani, head of PLAYISM, will appear in the show along with the following speakers:
Chiaki Matsuzawa (MC)
NAMAKIRIN (voice only)
Towaco
You can check out the event from the platforms below:
Japanese: YouTube/niconico
English: YouTube
Chinese: bilibili
*Simultaneous interpretation will be provided in English and Chinese