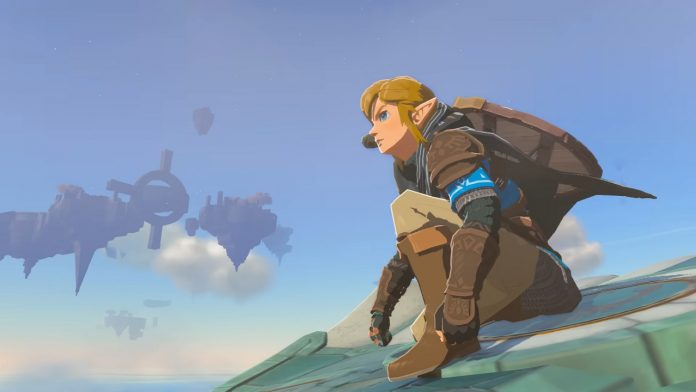 Nintendo released The Legend of Zelda: Tears of the Kingdom for Nintendo Switch on May 12. You can get a sense of how highly anticipated the game was by taking a look at social media in Japan, where many have been able to take a "Zelda holiday." Amid all the fanfare, the president of a certain game company decided to hold a raffle for his employees in which he gave away copies of Tears of the Kingdom. That president was none other than Yoshinori Ono.
Yoshinori Ono is a video game creator who formerly worked at Capcom, where he was involved in the development of a variety of different titles. He was best known for his role as the executive producer for the company's fighting games, including Street Fighter IV, and was frequently seen at gaming events with his trademark Blanka figure in tow.
After 20 years at the company, Ono resigned from Capcom in September 2020, and in May 2021, he was appointed president of Delightworks, the developers of Fate/Grand Order. In February of 2022, the company transferred its game operations to a new company named Lasengle, making a fresh start as an affiliate of Aniplex. Ono continued in the role of president at Lasengle.
On his personal Twitter account, Ono revealed that he had given the latest Zelda game to his employees as a gift. That said, Lasengle had 286 employees as of March, so giving a copy to everyone would have come at quite a cost. As such, Ono decided to raffle off the copies instead. He later apologized for needing to use a raffle system and not being able to give the game to all his employees.
Ono himself also appears to be raring to dive into the game, saying that starting from today, his responses to business matters may be a little slow, and once again apologizing to all of his employees. It's unclear just how much truth is hidden away within this little joke.
You can also see many users across social media in Japan who managed to take a day off work for Tears of the Kingdom's release. This is not unheard of, as in the past, many have taken days off to play the newest titles in other popular series, such as Pokémon and Monster Hunter. Players have waited six years to finally get their hands on the sequel to Breath of the Wild, so it's no surprise that many would want to jump into the new adventure as soon as possible.
PocketPair, developers of Craftopia and Palworld, posted an image to Twitter featuring screenshots of what appears to be the company's group chat. It shows their employees coming up with all kinds of wacky reasons that they need a day off on the very same day as Tears of the Kingdom's release. Incidentally, the company gave all of its employees the day off when Elden Ring was released last year. It's clear PocketPair is full of employees that truly love games.

The Legend of Zelda: Tears of the Kingdom is currently available for the Nintendo Switch.




Written by. Marco Farinaccia based on the original Japanese article (original article's publication date: 2023-05-12 14:38 JST)