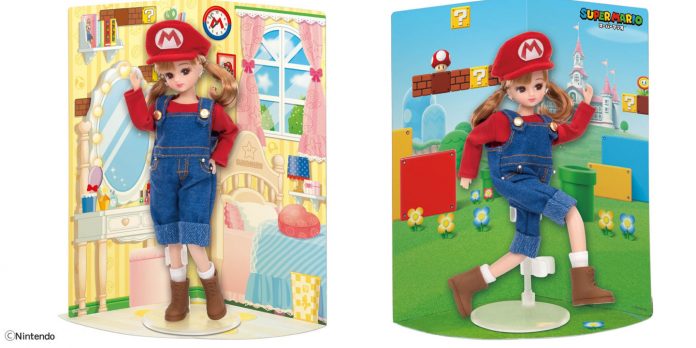 Takara Tomy has announced a new Super Mario version of its popular dress-up doll Licca-chan for Japan. The doll is called "Licca-chan LD-33 Super Mario Daisuki Licca-chan," which can be translated as "Licca-chan LD-33 Licca-chan loves Super Mario!" It will be available on March 10 for 5280 yen (around $40).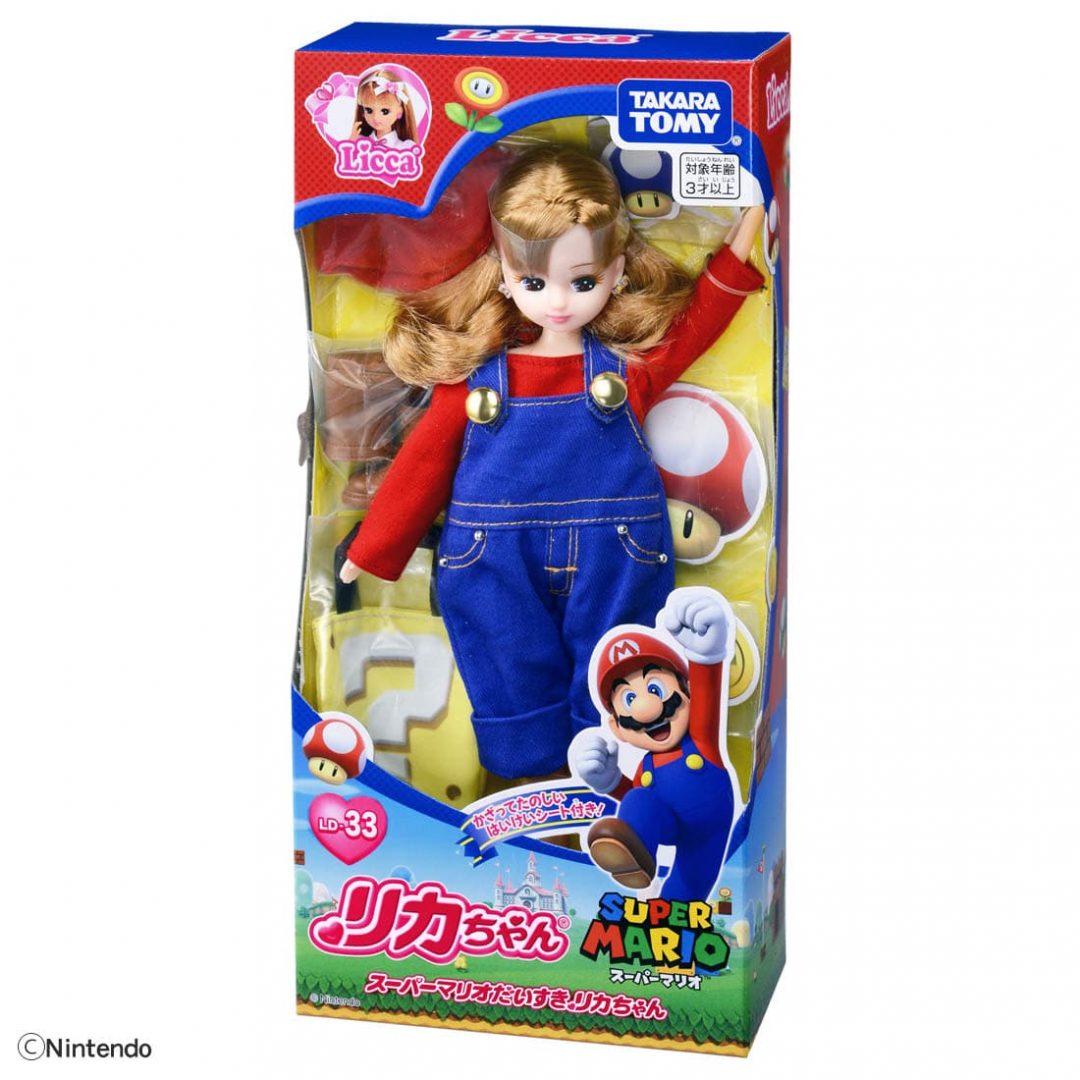 Licca-chan is a dress-up doll manufactured by Takara Tomy. Her full name is Licca Kayama, she is 11 years old, 142 cm tall, and her star sign is Taurus. The doll has been incredibly popular in Japan since first hitting the market in 1967, and over 60 million had been shipped as of 2017.  
Now for the newest doll, Licca-chan is collaborating with the Super Mario series. She sports a red shirt, blue denim overalls, and a red hat with an "M" on the front—simply put, she has dressed up in Mario's iconic attire.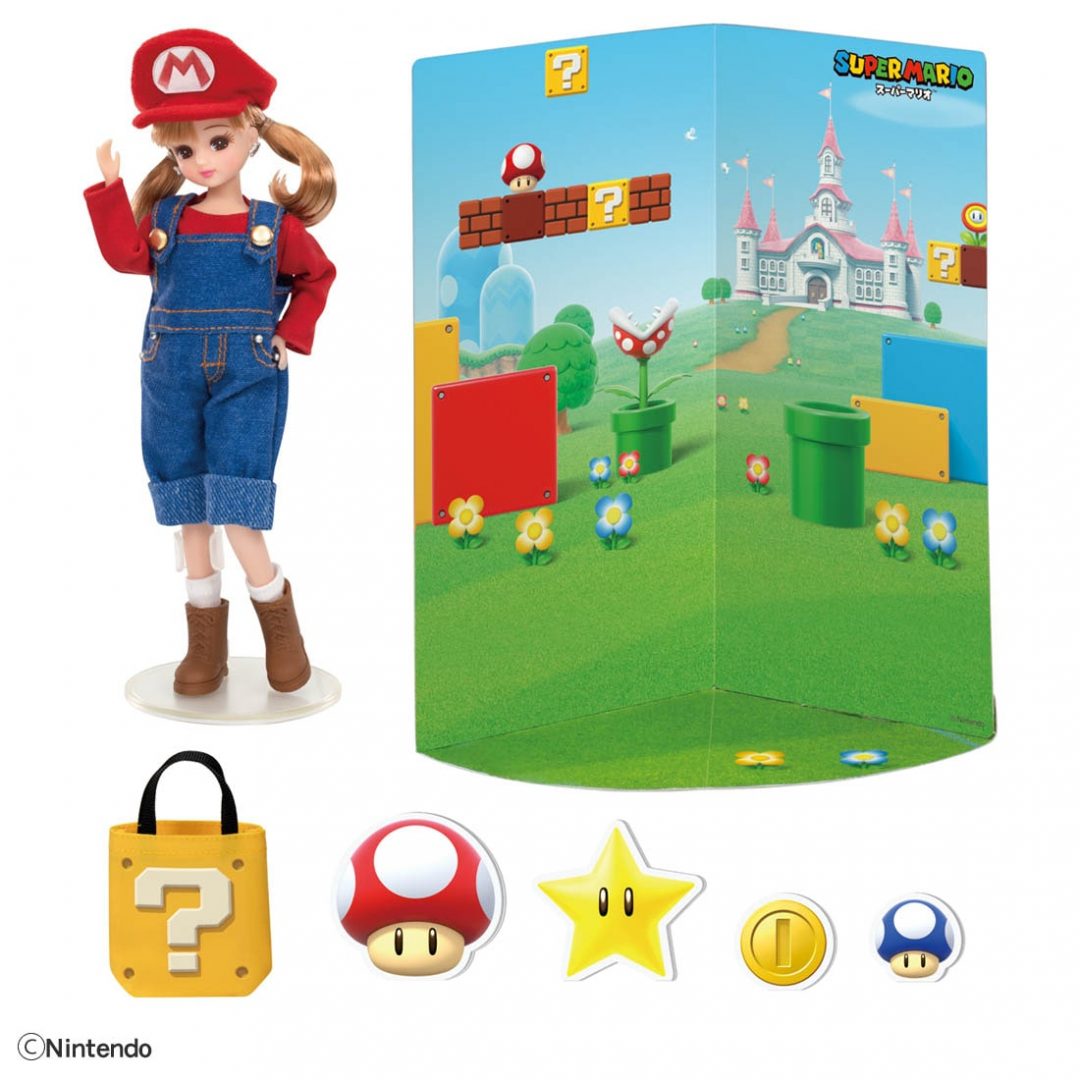 Additionally, the doll comes with a bag based on the design of the question mark block, small paper accessories that can be put into the bag (a star, a coin, and red and blue mushrooms), and a background sheet that features pipes, a piranha plant, Peach's Castle, and more.
The background sheet is also reversible and has an image of Licca-chan's room on the other side. If you take a closer look at her room, you will see that many items are Mario themed, such as the clock and wallpaper. The design of her room does a great job at expressing her love of Mario.
Licca-chan has previously been part of a wide range of collaborations, from fashion brands to burger chains, but the Super Mario collaboration still manages to stand out as a particularly unique one. At the same time, the doll shows off Licca-chan's ability to look stylish no matter what she wears, even Mario's oversized outfit. The doll will likely have a somewhat different kind of appeal than usual for both Licca-chan and Mario fans alike.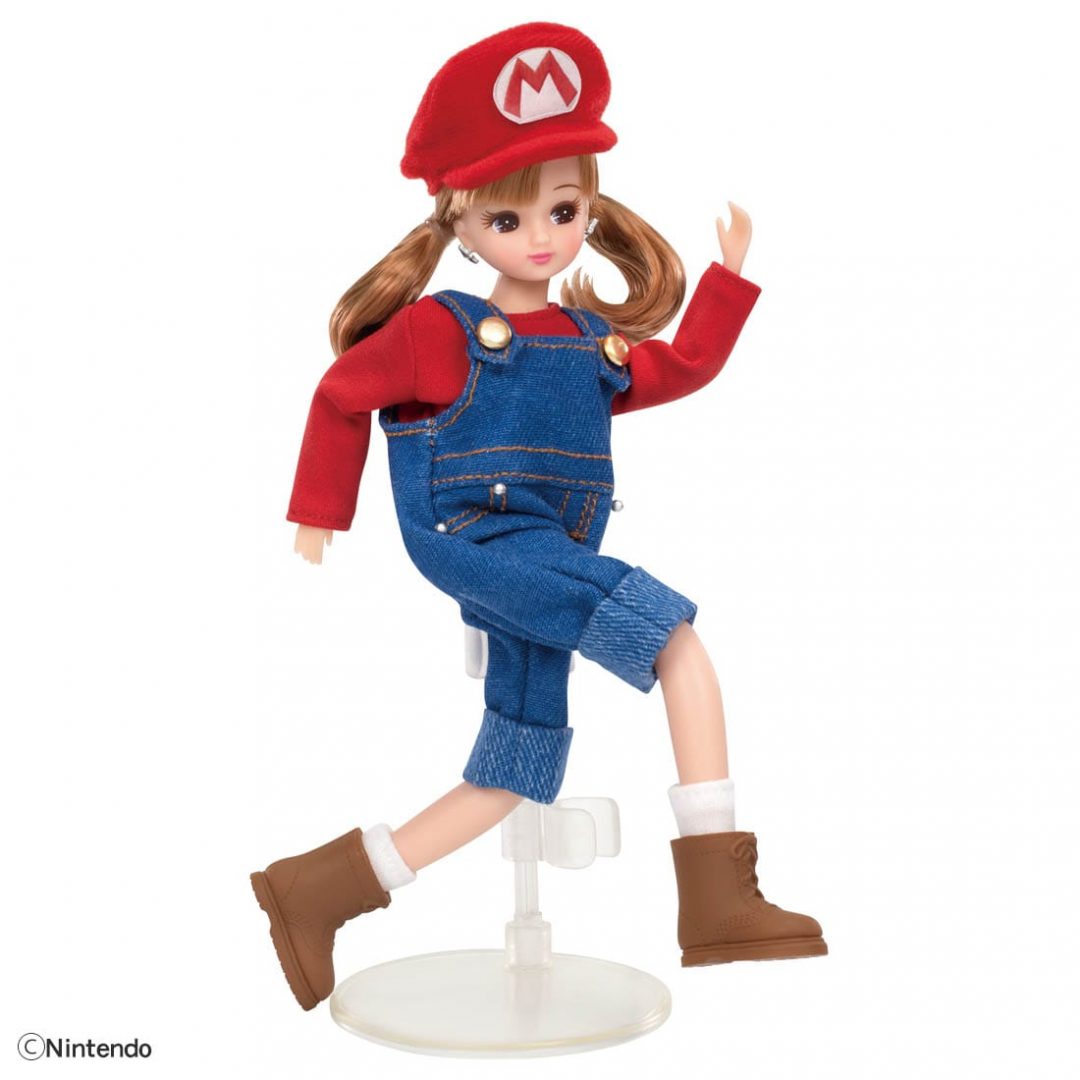 The store page for the doll can be found here. The product is limited to three dolls per person, and international shipping is not available.




Written by. Marco Farinaccia based on the original Japanese article (original article's publication date: 2023-01-31 15:20 JST)