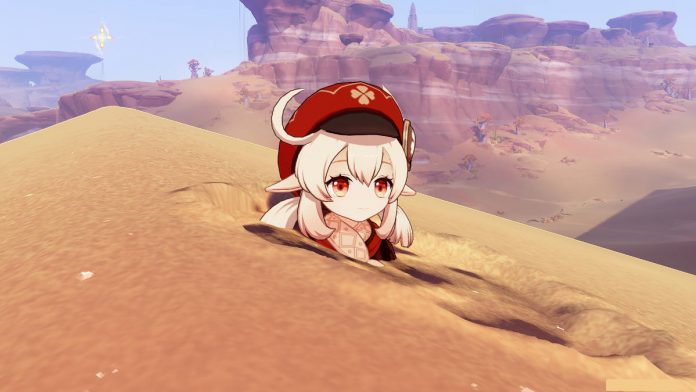 A strange hole has been discovered in the desert area of Genshin Impact and players have been flocking to it for photos. Players active on places like Reddit and Twitter have been going out of their way to stop by, making the hole something of a roadside attraction.
Genshin Impact is an open-world action RPG from HoYoverse. Players adventure through the game's world of Teyvat, a continent divided into 7 regions each tied to an element, as a Traveler looking for their lost sibling. The game received its Ver.3.1 update, King Deshret and the Three Magi, on September 28 which added the desert region of Sumeru to its playable areas.
Sumeru's southwest desert area boasts a giant pyramid and serves as the setting for large quests and the main story. Besides the giant pyramid players have been trying to climb their way up, the desert also seems to contain a strange little hole.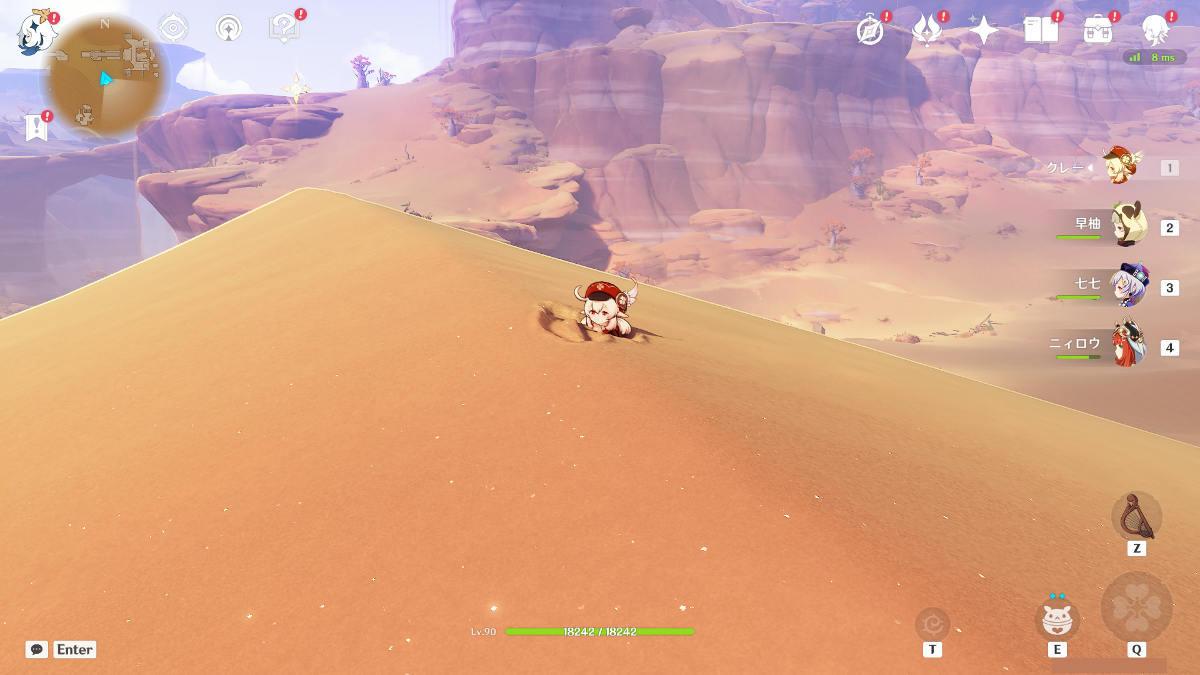 The hole is located east from The Mausoleum of King Deshret, and west-northwest from the Sobek Oasis. While it's in the middle of a desert, there is a Four-Leaf Sigil, a new exploration mechanic for Someru, located nearby. If you walk from the sigil towards to the pyramid to the top of the hill and veer left slightly, you'll probably see your character move oddly at a seemly normal part of the sand. This is where the hole is hidden.
The hole is big enough for players to take a step or two and is deep enough to cover short characters up to their neck and taller characters up to their waist. Besides swapping characters, it's possible to do just about all normal actions that can be performed in the field while in the hole. Even if you fall in by accident, it's possible to get out just by moving, so it shouldn't impede gameplay.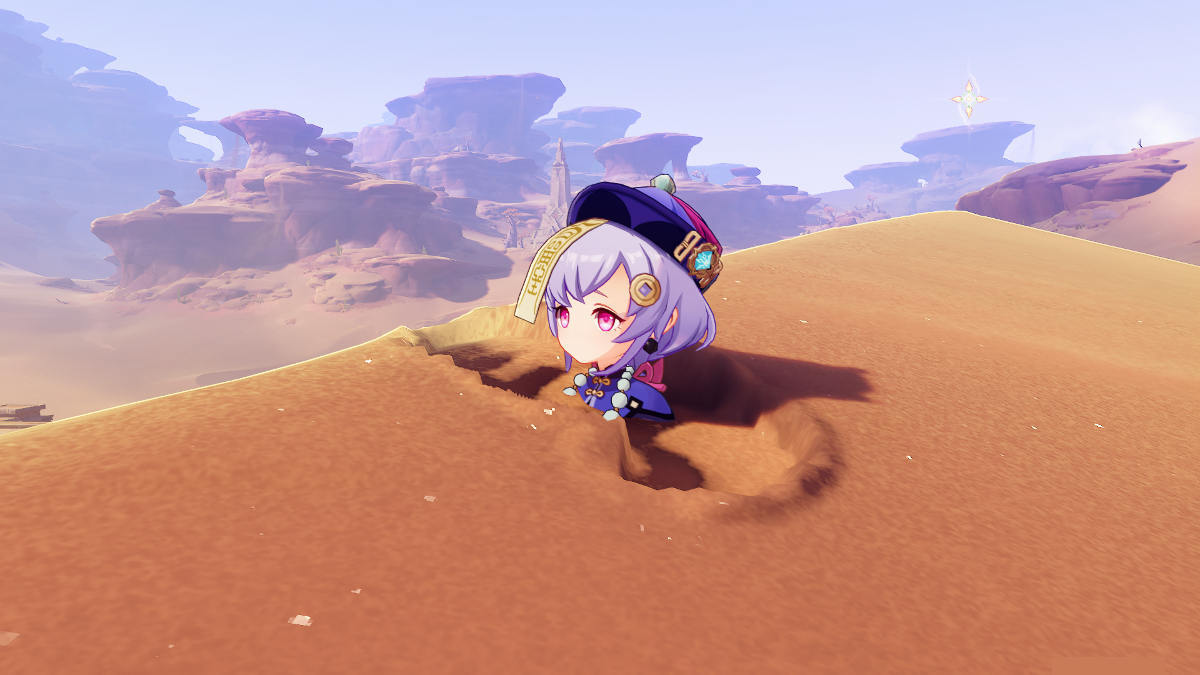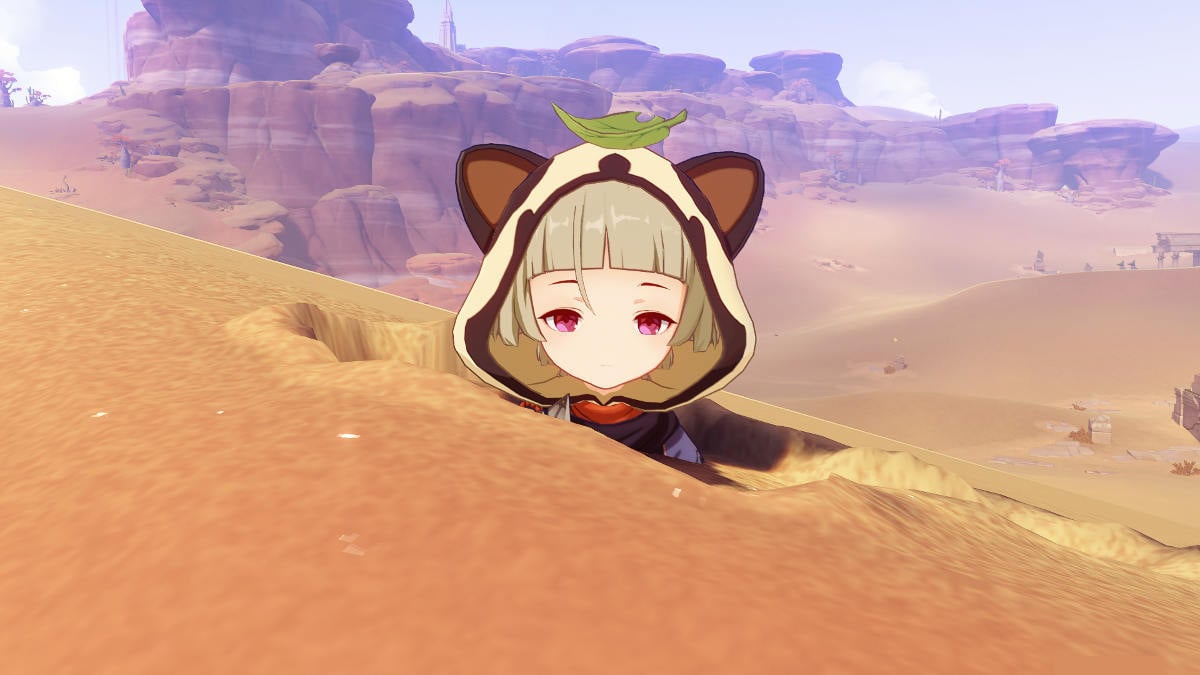 In other words, as odd as it may be, it's just a hole in the ground. However, there is some fun to be with it. Firstly, if you enter with a short character, it's just the right height to cover them up to the neck. With Klee, Qiqi, and Sayu especially, their expressions and personalities make it seem like they've actually been buried in the hole.
New characters like Nilou and tall characters can of course enter as well. Tall characters are only covered up to their waist, but it's still entertaining to see a strong character like Zhongli standing helplessly in a hole. When you're tired from gathering resources and selecting relics, maybe you'll want to take a moment to bury your character in this strange hole.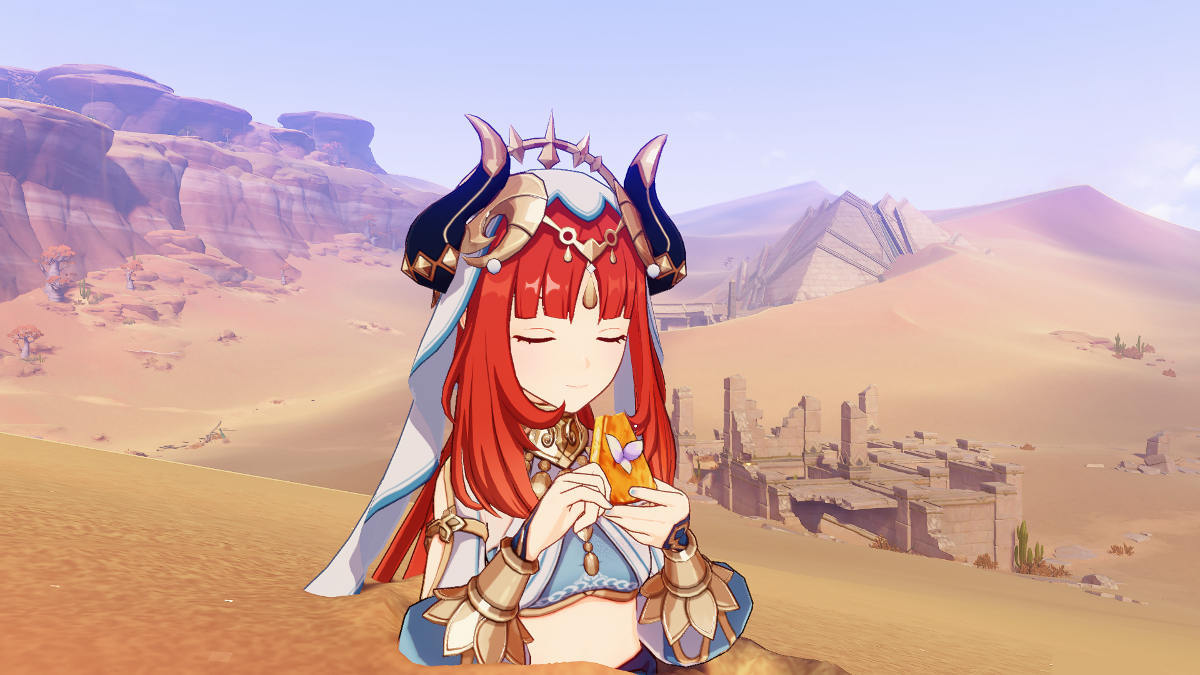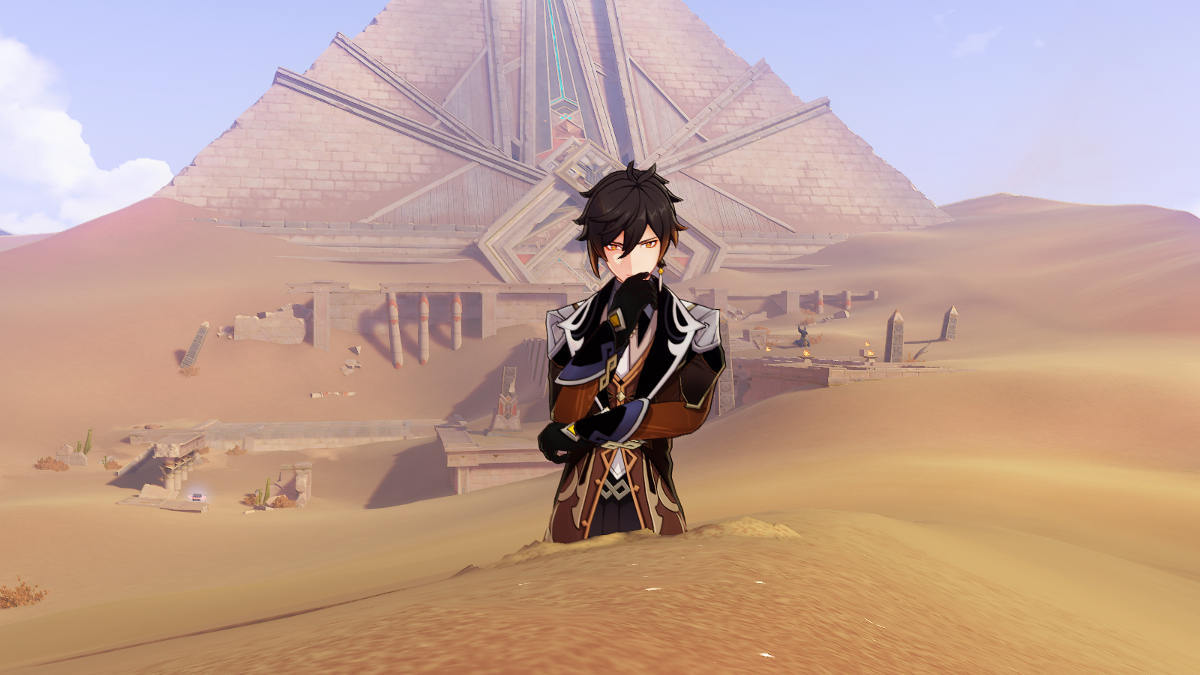 Genshin Impact is now available on PlayStation 4, PlayStation 5, PC, iOS, and Android.




Written by. Nick Mosier based on the original Japanese article (original article's publication date: 2022-10-17 09:52 JST)