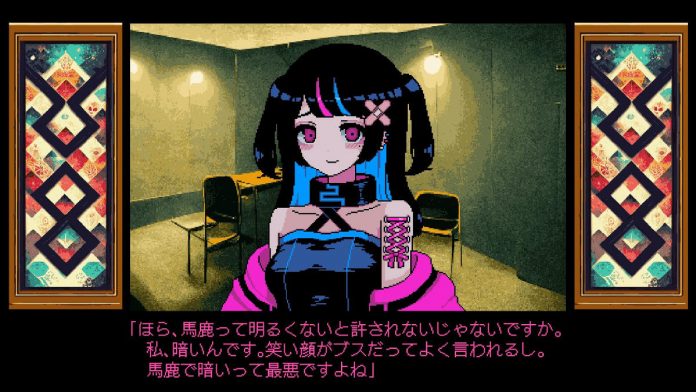 Japanese doujin group LOSER/S has announced It was a human. The game is due out in winter 2022, and according to a tweet from the team, is expected to support Japanese, English, and Chinese.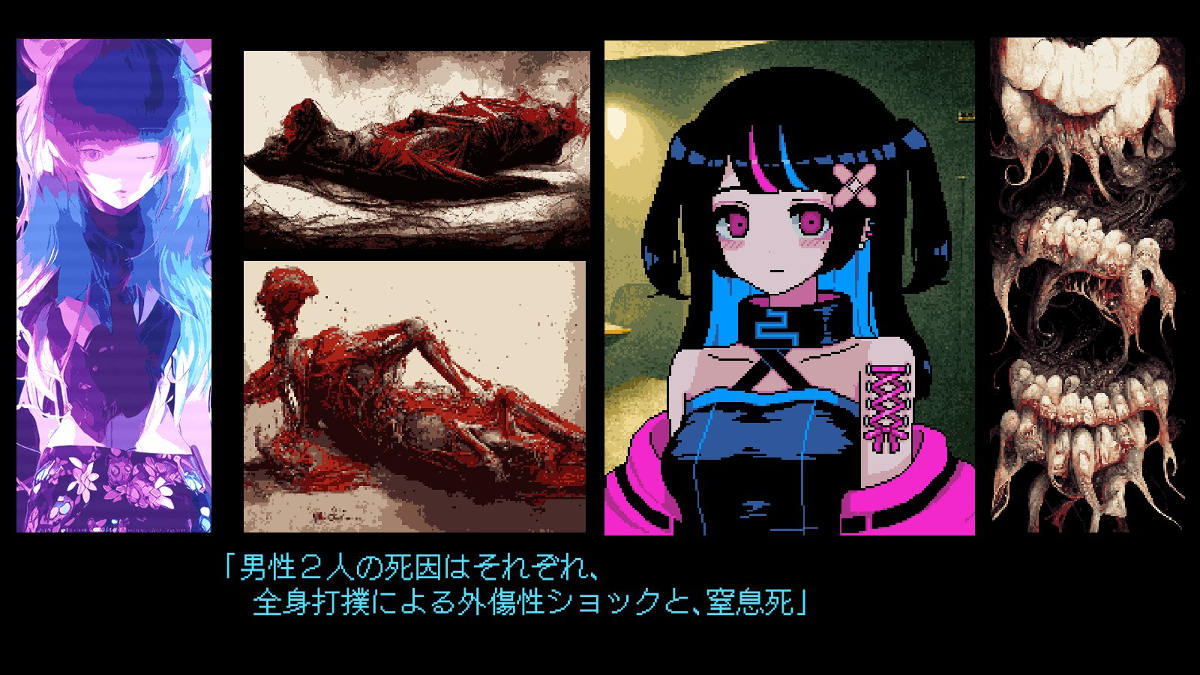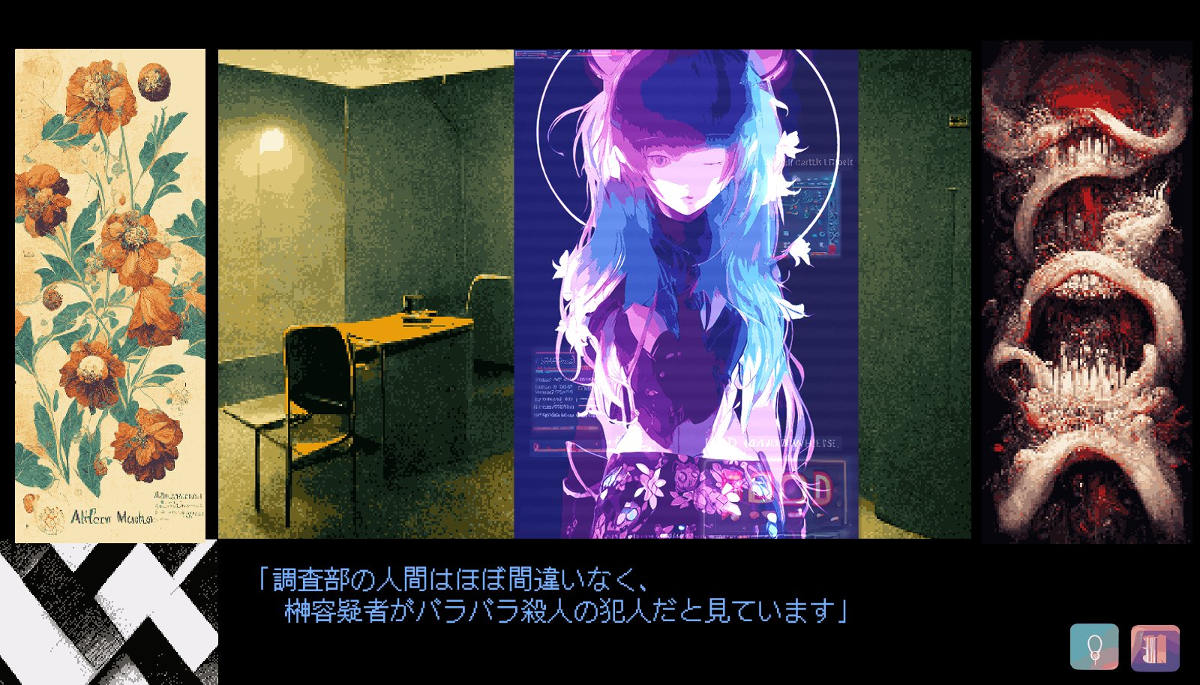 It was a human is a short psychedelic sci-fi interrogation visual novel where the player must question a suspect in a mutilation murder case.
One day, a murder takes place in a hotel in Japan, and when the police arrive on the scene, they discover the bodies of two unidentifiable men. The skin had been removed from their bodies and their fingerprints were burned off. The cause of death for one man was traumatic shock due to being physically beaten, and the other died by suffocation. Additionally, a female suspect was at the scene holding a manual jigsaw. The police believe that this woman is the culprit behind the murders.
The protagonist is a lieutenant colonel in the army who is tasked with interrogating the suspect, questioning her about her motive and the methods used to carry out the crime. The player can choose different commands like Look, Talk, Interrogate, and Move in order to accomplish their task. Meanwhile, the suspect speaks to the protagonist with alluring words and gives him flirtatious glances.
The game uses pixel graphics which make the images of the suspect and the bodies particularly eye-catching. The way that an unsettling, gruesome murder is depicted with such colorful graphics is one of the unique aspects of the game. It is said to also include battle scenes, and a playthrough of the game will take around one hour to complete.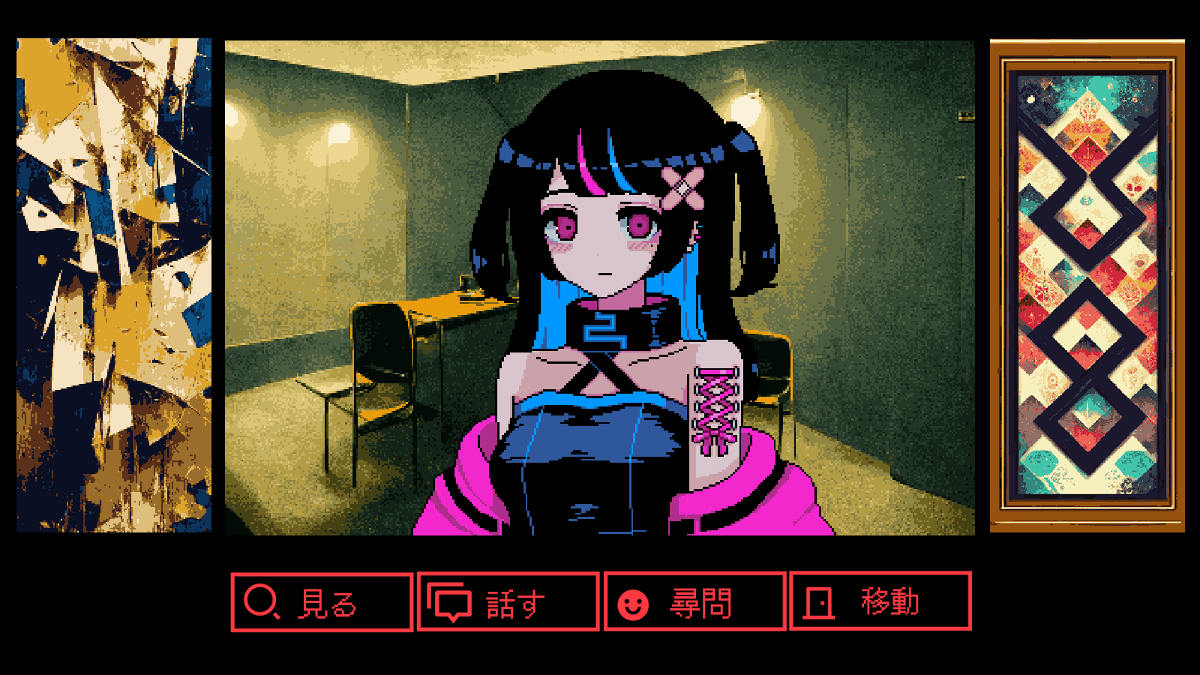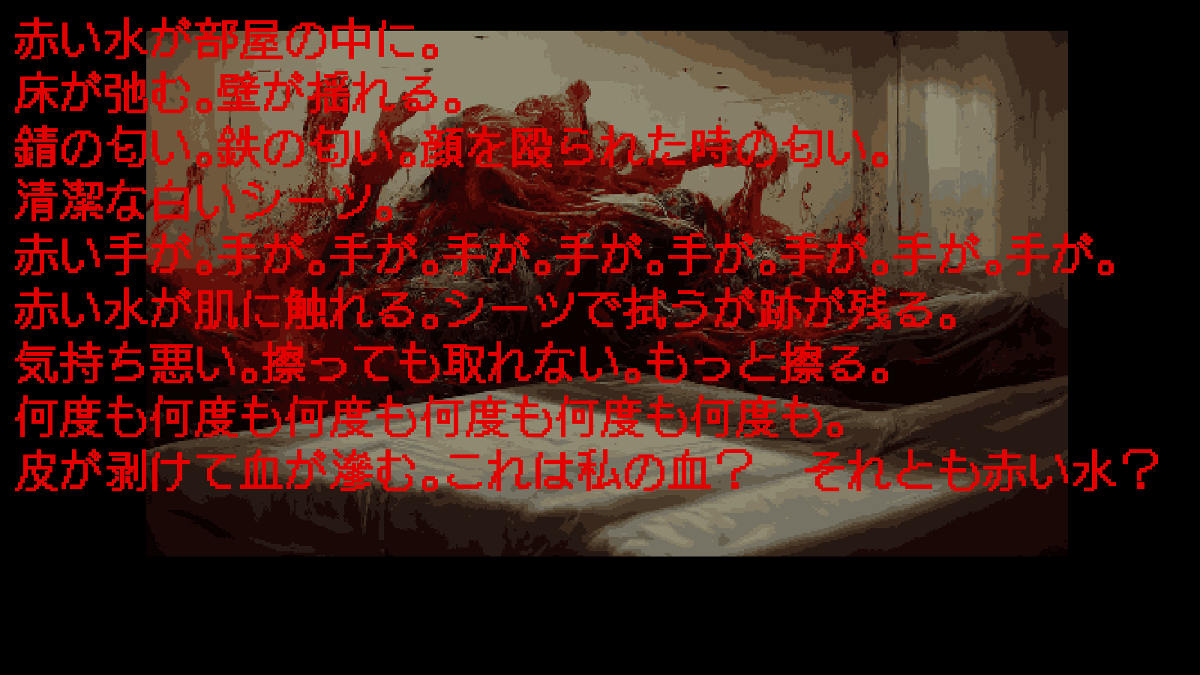 The development team LOSER/S is composed of scenario writer Aien Kien and illustrator Zenzen Unagi. Their past works include MECHANICA: A Ballad of the Rabbit and Mercury and have mostly been 18+ titles. Aien Kien also recently made their debut as a light novel author with Unmei no Hito wa, Yome no Imouto deshita (My Destiny is the Bride's Little Sister) which was published in July.
According to the team, It was a human has a rather different style to their past games, and while it does contain grotesque images, it will be an all-ages title. Aien Kien has expressed confidence in the game, so we can likely expect a story that measures up to their past works, and a tweet by Zenzen Unagi on September 2 mentioned that the scenario has already been completed. Creation of the backgrounds and other smaller elements is also mostly finished, and they have now begun incorporating everything into the game itself.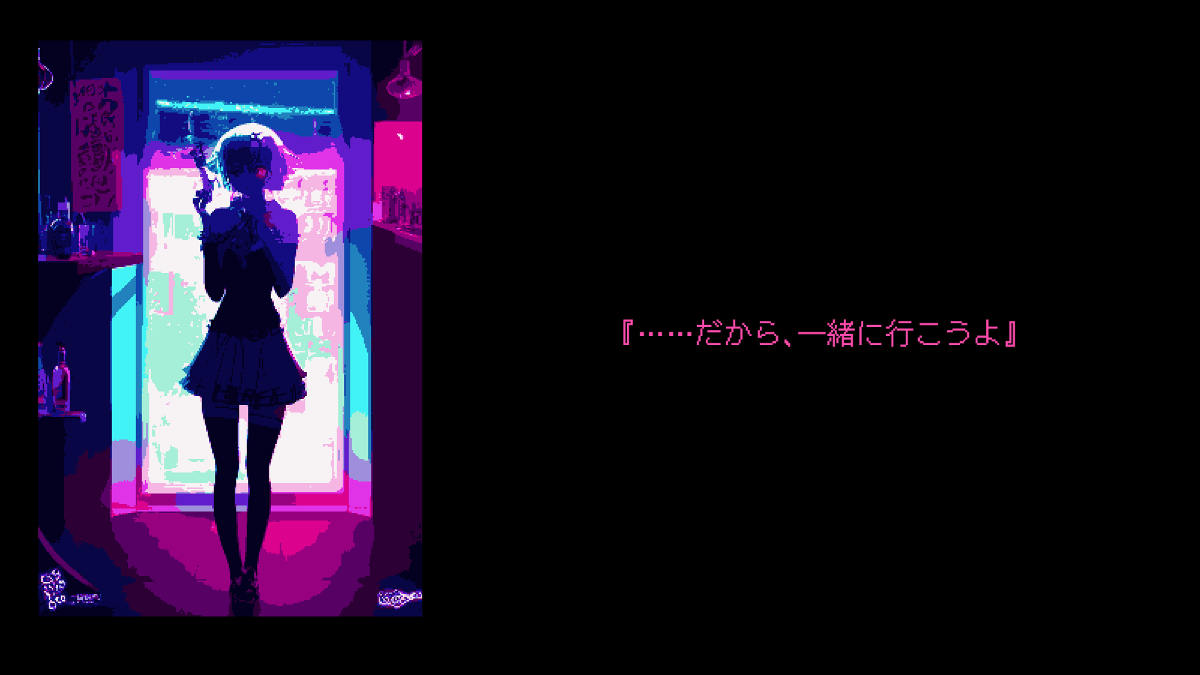 Written by. Marco Farinaccia based on the original Japanese article (original article's publication date: 2022-09-07 17:23 JST)