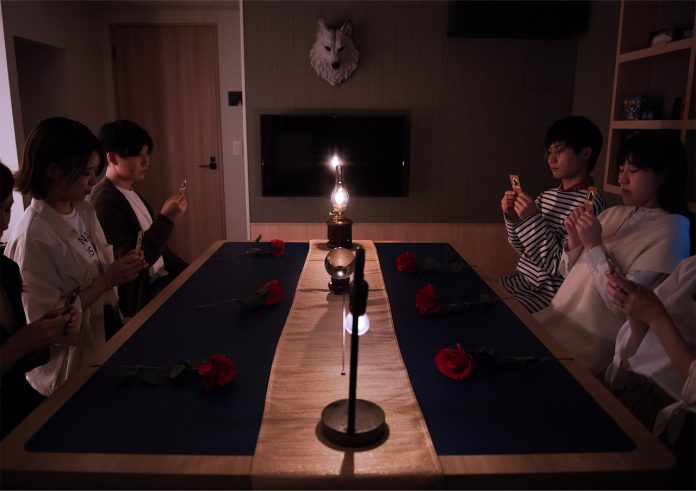 Original Japanese text written by. Ryuki Ishii, Translated by. Nick Mosier


A board game hotel called Mimaru Osaka Namba Station is set to open in Osaka, Japan on June 2. In addition to the over 130 different board games available for guests to play, there's also a special Werewolf and murder mystery room provided for those wanting to immerse in a whodunit experience.


The second floor of the hotel contains a shared space with over 130 board games for guests to freely play. There's also a concierge that teaches how to play the games, so beginners have no need to worry. Guests can borrow board games and play them in their own rooms as well.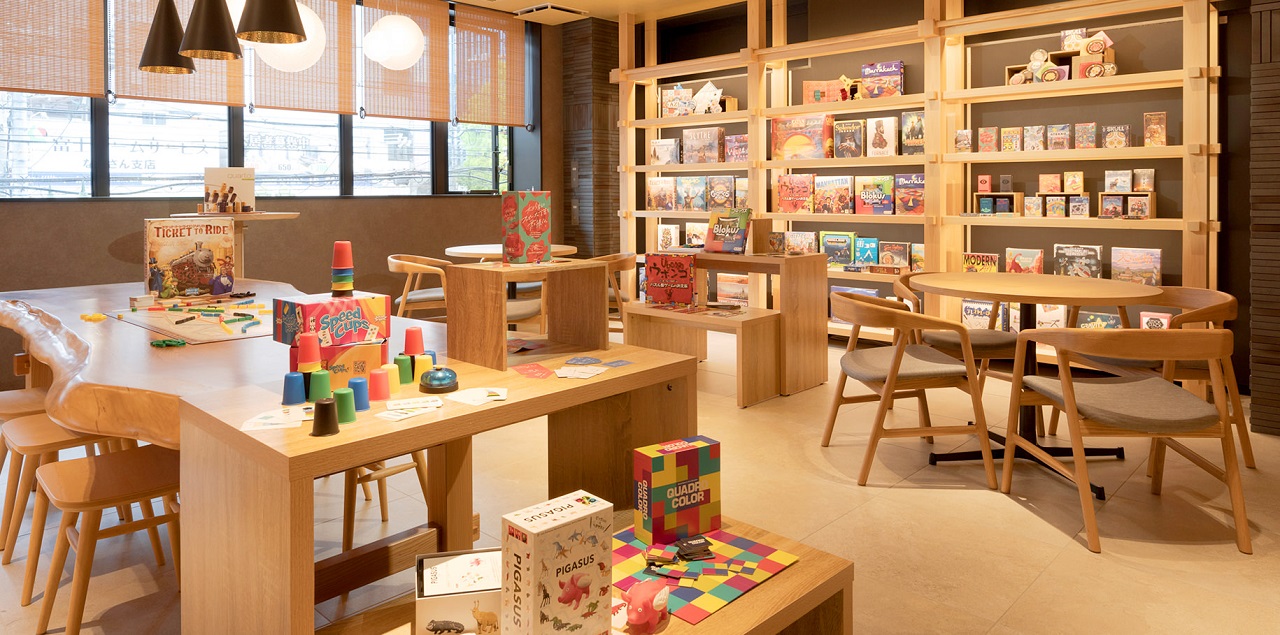 There are also a number of elaborate accommodations for guests to stay in, including the Werewolf Murder Mystery Room. As the name implies, the room was made for Werewolf and murder mystery games. The room can accommodate up to 6 guests but features a space large enough to gather 13 players.
It also provides the Ghost Room where players that have already lost can wait and a meeting room for players to deliberate and share their hypotheses. This room is available for around 25,560 yen per night (roughly $200).
Other special accommodations include rooms with a perk where guests can borrow more board games than normally allowed, a kid friendly room with games and toys and a slide, and a room with a sky terrace attached for guests to stay in and enjoy the scenery of Osaka.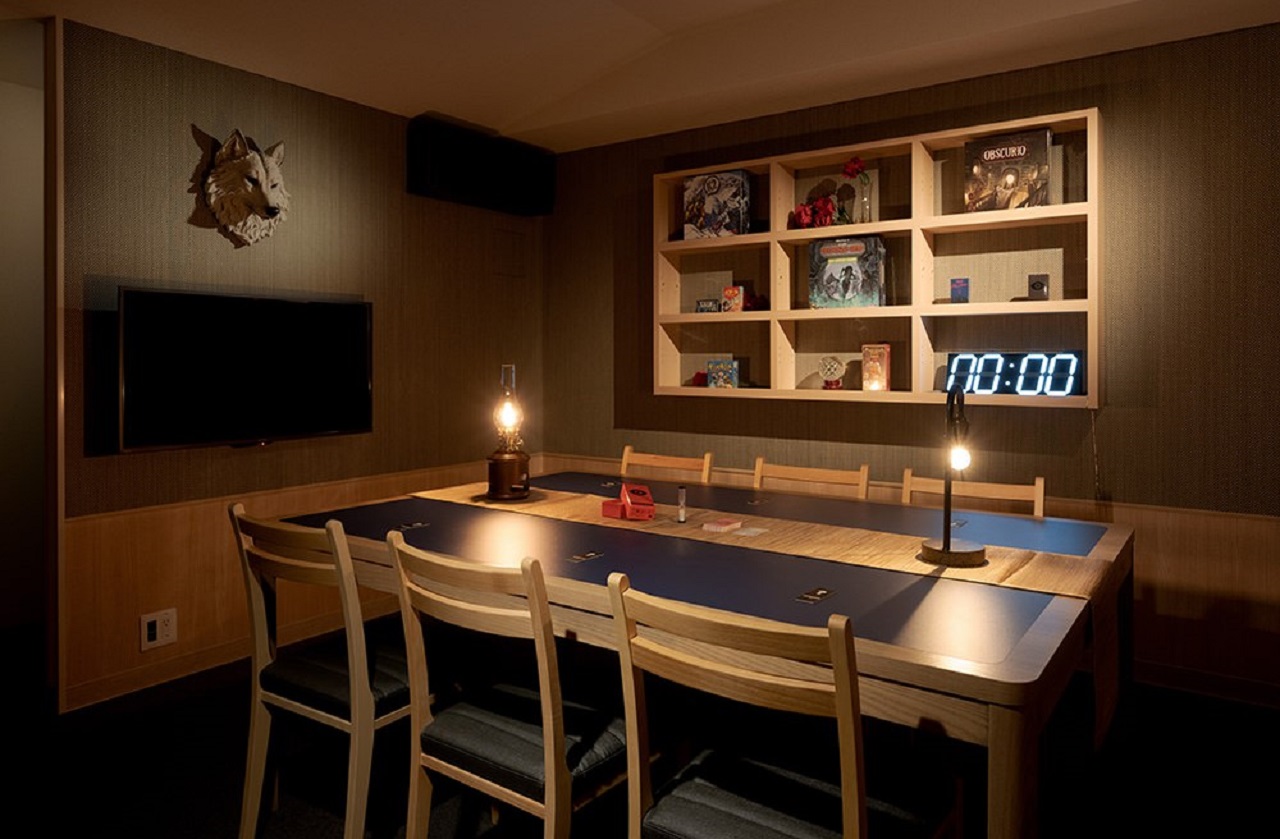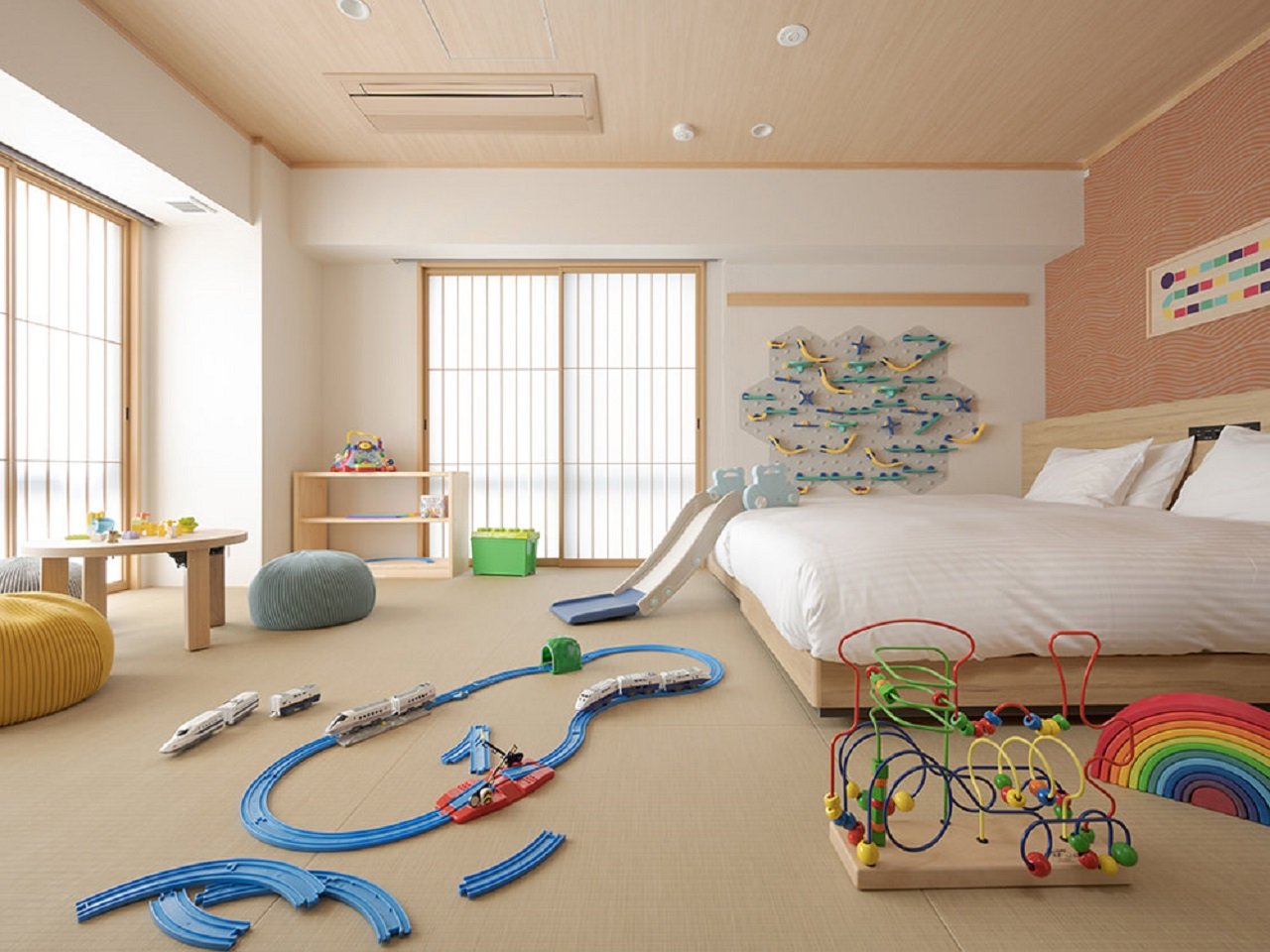 This hotel doesn't just provide facilities to play board games, though, as the hotel itself is used in some original games for guests. There are 8 of these games in total. One of these is a social deduction game called Overnight Mischievous Werewolf where each person staying in your room pulls prank mission cards and has until morning to complete their pranks without anyone noticing.
Some of the pranks include changing the position of hangers in the room, lining up room slippers from front to back, or putting a fork in the refrigerator. In the morning, players shuffle their prank cards together, draw a card one by one, and guess who performed the listed prank.
There's also Coin Hunt where you search for hidden coins in your room, Hide and Seek Pictogram where you search for pictograms that have run away, and Elevator Guessing Game where you guess how many people are on the elevator while waiting for it to arrive. The hotel even has a secret room for players to try to find within a 30-minute time limit. It's a unique concept hotel that takes everything about your stay and turns it into a game.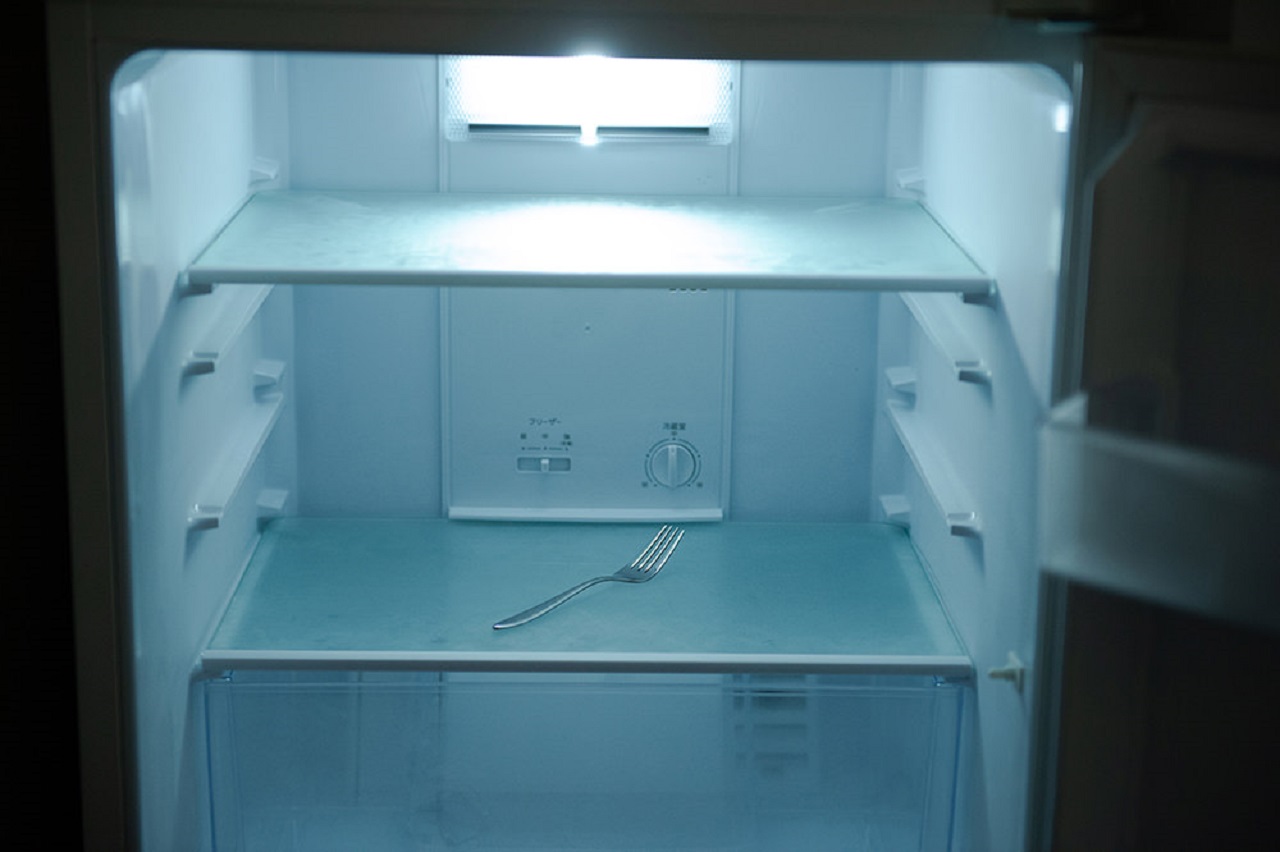 Namba, the part of Osaka where Mimaru Osaka Namba Station is located, is a well-known entertainment district of the city. The nearby Nipponbashi area is lined with electronics stores and considered a holy land of pop culture. If you're traveling through, there are tons of spots worth checking out, but with all the games provided in the hotel, you may end up spending your whole day in there without realizing it. You could say it's not only lodging for your travels, but its own attraction worth checking out.
The official website for Mimaru Osaka Namba Station can be found here. They are holding a special grand opening campaign until September of 2022 where rooms will be available starting at 13,000 ~ yen (roughly $100) per night.
Mimaru Osaka Namba Station is the only Mimaru hotel with a board game theme, but some of their other hotels have Pokémon-themed rooms available to stay in.