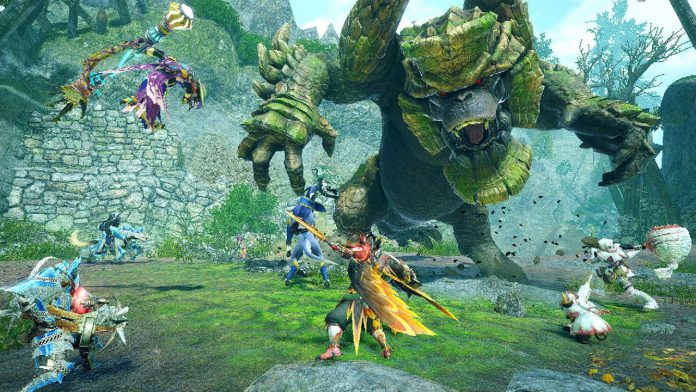 Written by. Ryuki Ishii based on the original Japanese article (original article's publication date: 2022-05-06 13:34 JST)

Capcom has announced that there will be a title update for Monster Hunter Rise on June 30, coinciding with the launch of Monster Hunter Rise: Sunbreak expansion. It'll be around 13GB in size, which is larger than the base game on the Nintendo Switch (10.5 GB according to My Nintendo Store).
Monster Hunter Rise: Sunbreak is a paid expansion for the hunting action game Monster Hunter Rise that will introduce a new story, gameplay mechanics, monsters, characters, maps, Master Rank, and a new home base to further enhance the monster hunting experience.
Players will be able to play the expansion by installing the aforementioned title update on June 30. The update comes with balance adjustments for weapons, item packs, and a Character Edit Voucher that all players can receive even if they don't own the expansion. And all these content amounts to 13GB in size, which isn't particularly big compared to other AAA titles, but it's noticeably large when considering how small the base game is in terms of file size. This might hint at how jam-packed with content the expansion is.
More information about the expansion will be revealed on May 10 during the Monster Hunter Rise: Sunbreak Digital Event.