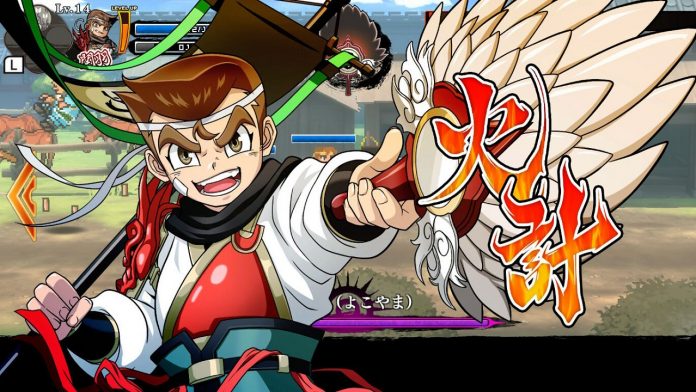 Arc System Works has announced that their beat 'em up RPG River City Saga: Three Kingdoms is launching outside of Japan on July 21, 2022, for PC (Steam), PlayStation 4, and Nintendo Switch. The price is set at $29.99.
River City Saga: Three Kingdoms is the latest title in the long-running Kunio-kun series and was initially released in Japan for the Nintendo Switch in December of 2021. The game is set in the world of the Three Kingdoms and features familiar characters from the Kunio-kun series, including Kunio and Riki. It includes a story mode for up to 2 players and a "Heroes of the Three Kingdoms: Battle of Red Cliffs" mode for up to 4 players with local and online co-op support.
In the story mode, players will travel across a vast world that consists of over 120 stages and progress through the story comprised of 6 chapters that let you experience the Yellow Turban Rebellion, the Battle of Red Cliffs, and other historical battles. Kunio, the series protagonist, will appear as Guan Yu, and Riki will appear as Sun Quan. The story will branch to three different paths depending on your actions, and of course, you can expect some nonsensical humor just like in other Kunio-kun titles.