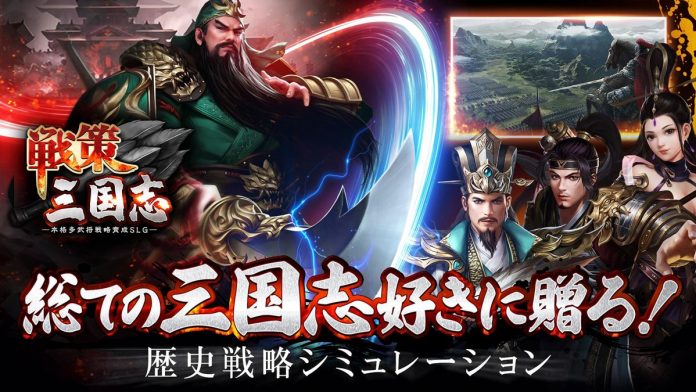 Written by. Ryuki Ishii based on the original Japanese article (original article's publication date: 2022-04-25 19:01 JST)

Japan-based game publisher Ingame has announced that they are ending service for Sensaku Sangokushi (戦策三国志) on April 25 at 15:00 (JST) due to a fatal, unrepairable server error. The game launched in Japan around 5 months ago, on December 1, 2021.
Sensaku Sangokushi is a Three Kingdoms-themed free-to-play simulation game for iOS and Android. The game's launch was accompanied by an extensive marketing campaign, including Nintendo Switch and iPad Pro giveaways, prompting over 300,000 users to pre-register. It features Japanese voiceovers done by professional voice actors and provides multiplayer support as well.
Emergency maintenance for the game started on Friday, April 22, and it appears that the company has decided to pull the plug after spending a weekend trying to fix a critical issue. They commented that they're actively considering how to compensate the users and will provide further information as soon as details are set.
Another game from Ingame called Savage King recently ended its service on April 20. This game had been in service for around three years, starting in 2019. And it was only a few days ago when their official Twitter account announced a campaign that encourages users to switch over to Sensaku Sangokushi. Less than a week has passed, and those transferred users are once again left with nowhere to go. It's quite rare for a game to end its service like this, and I wonder if they intend to explain what actually happened.