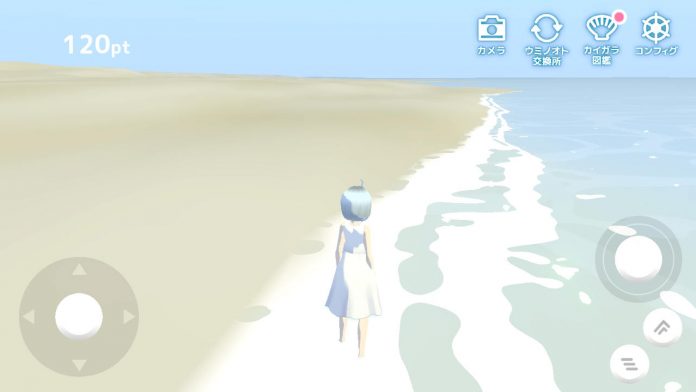 Written by. Nick Mosier based on the original Japanese article (original article's publication date: 2022-04-12 16:14 JST)

Japanese indie game development team yukilabo has released Uminooto (Sound of the Sea) in Japan. The free-to-play title is now available on Android devices and an iOS version is scheduled to release in May. The game contains no microtransactions but does have a system for running ads during certain parts of the game.
Sound of the Sea is an adventure game about walking along the seashore and picking up shells. The game revolves around a young girl who ends up in a world that consists of only a beach and the ocean. The waves come and go as shells and driftwood wash up on shore, but there's nothing else in sight. Players take control of the girl and gather shells as the background slowly changes and the mystery behind the game's world is revealed.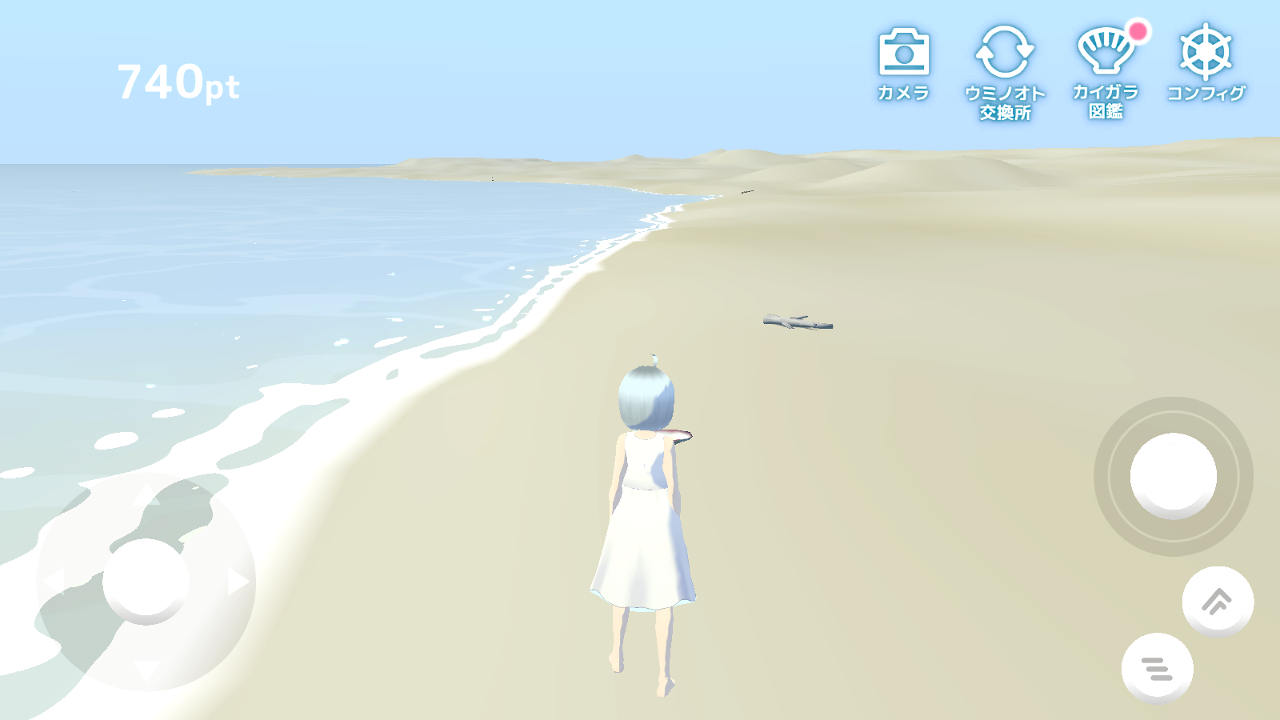 The only actions the girl can perform are moving and picking up shells, so players will run and jump along the seashore doing just that. When you pick up a shell, you will receive points based on the type of shell it is. These points can then be exchanged for new backgrounds. For example, if you exchange 1,000 points for a mountain background, mountains will then appear on the far side of the sea. Points can also be exchanged for other things like seagulls and boats that wash up on shore. Pick up shells, earn points, and change the sounds and landscape of this seaside world.
Exchanging points also causes the types of shells that appear to increase. However, this has no impact on the gameplay. The game paints a relaxing experience of listening to the waves while walking along the beach.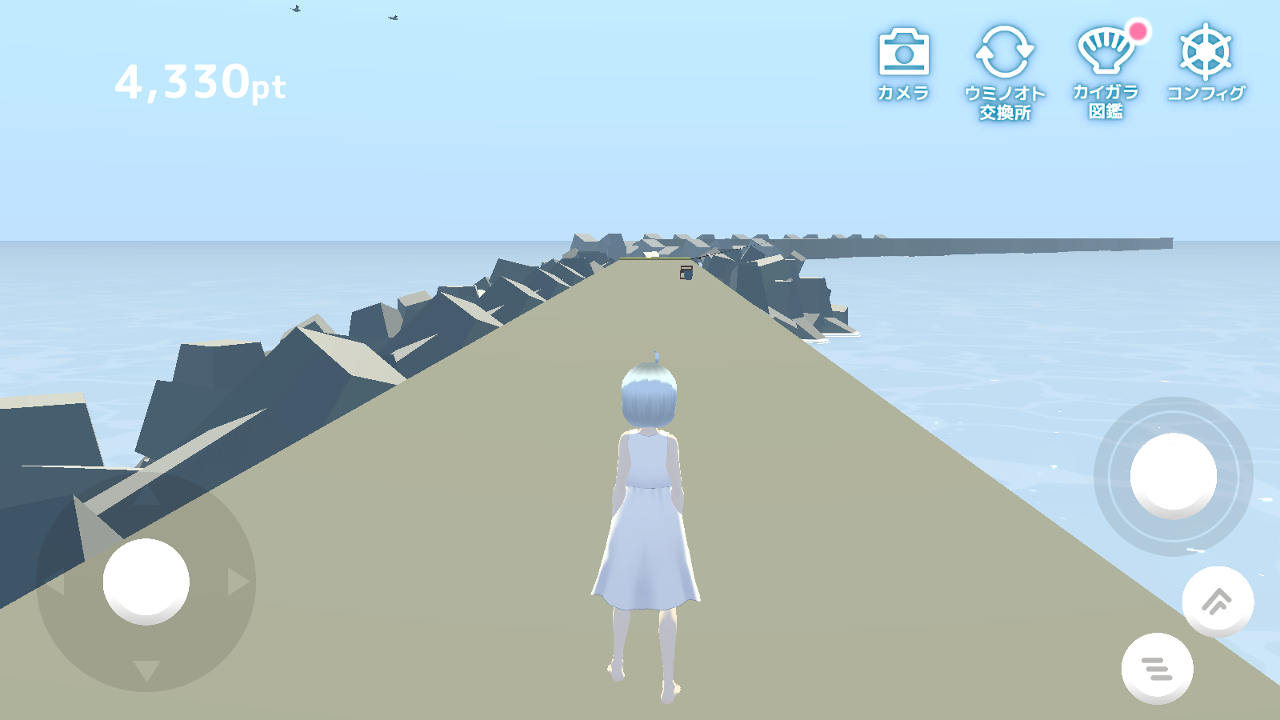 After completing certain conditions within the game, players will be able to enjoy the ending. According to text in the game, hints are hidden within some of the items and goods that can be exchanged for, while the ending reveals the truth behind the story. Furthermore, as you progress further in the game, the points needed to acquire items increases. By watching ads, players can increase the rate that shells appear, but seeing the ending likely only requires some patience from the player.
Sound of the Sea is being developed by yukilabo, an indie game development team from Japan. According to the credits listed on the official website, the team is made up of three members. yuki, who came up with the idea for the game and oversaw game design and animation, Hirokick, who was in charge of 3D art and UI design, and Tsuu, who acted as the main programmer and sound designer for the project. This is the first game from yukilabo and has been in development since around June of 2021.
Sound of the Sea is now available for Android devices and an iOS version is scheduled to release in May.