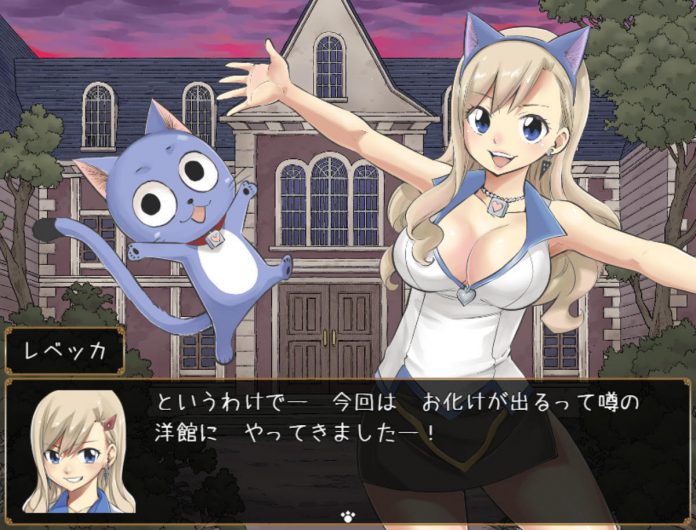 Written by. Ryuki Ishii based on the original Japanese article (original article's publication date: 2022-03-16 18:23 JST)

Manga artist Hiro Mashima released his Edens Zero spinoff game on PC. It's available to download for free via Edens Zero's official website. The game is only available in Japanese.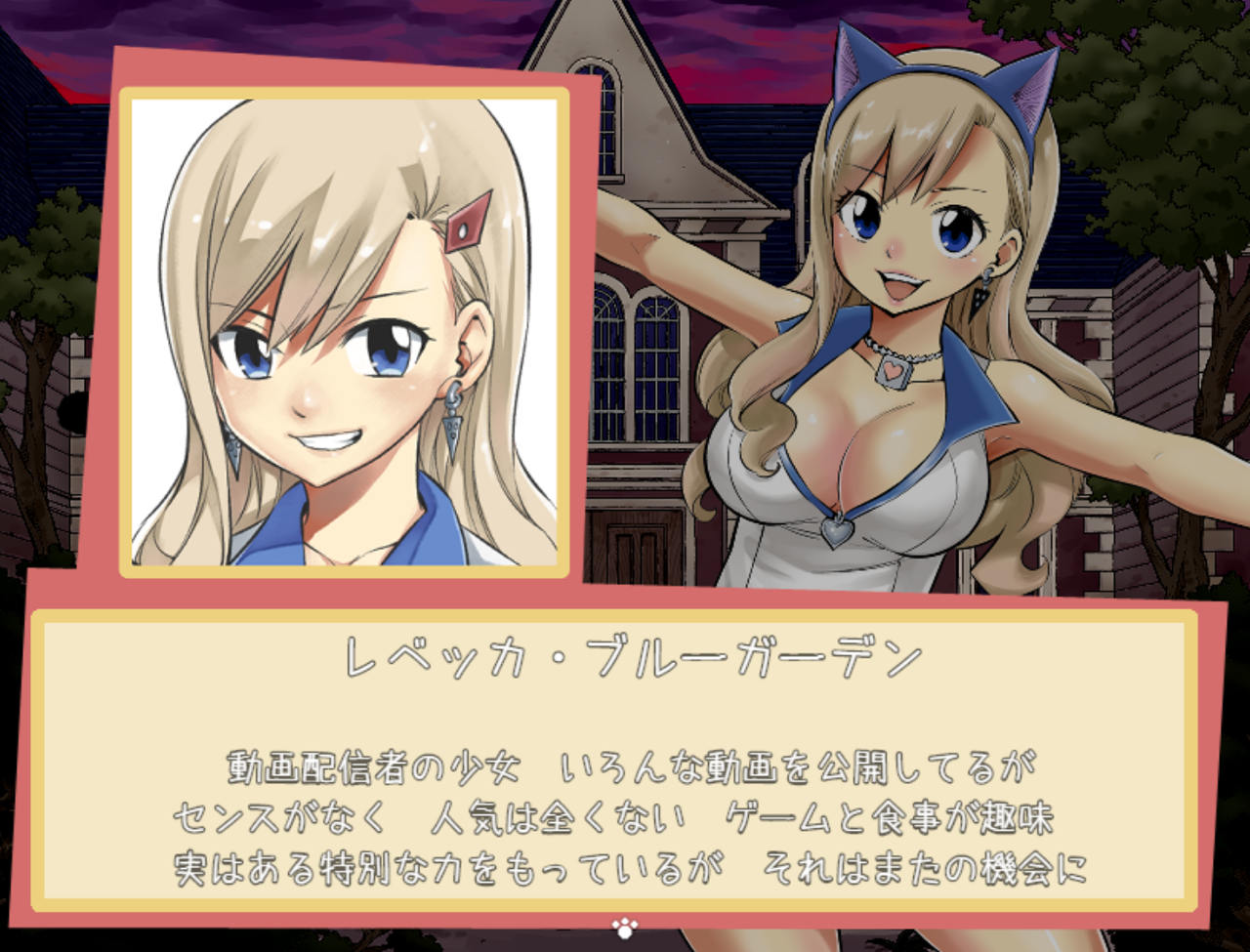 It's a short adventure game featuring Edens Zero's heroine Rebecca Bluegarden, android cat Happy, and a miniature anti-bot machine Pino, where they must escape from a mysterious mansion by solving puzzles.
The mansion used to be owned by a wealthy family until their maid robot went out of control and committed a murder. The place is now abandoned with a rumor of a family member's ghost roaming around. One day, an online streamer named Rebecca visits the ominous mansion with Happy and Pino to shoot a video, but she passes out in the middle of it and finds herself locked up in the basement. Now she must look for her android friends and find a way to escape from the place.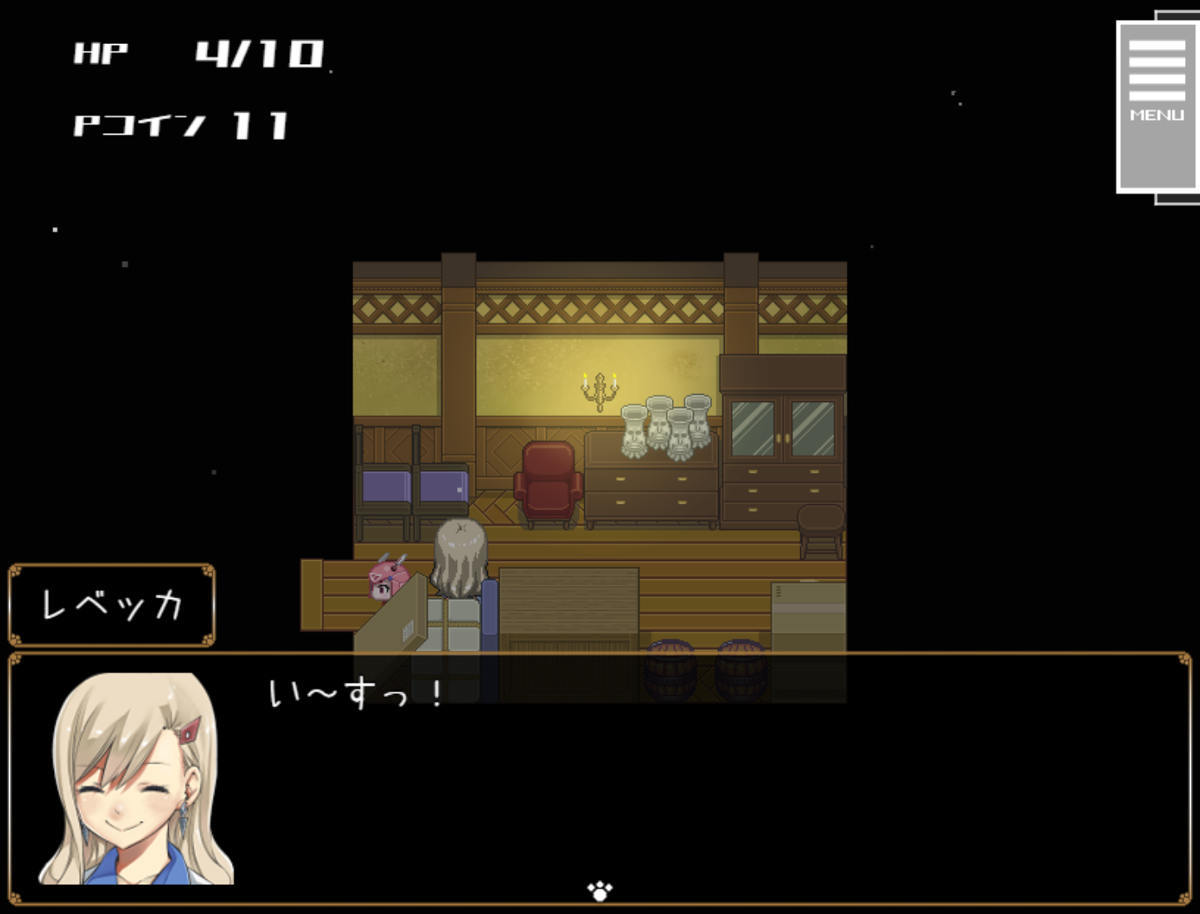 The mansion is filled with puzzles and gimmicks that Rebecca must solve in order to progress. As you solve puzzles and explore the place, you'll learn more about the mansion's secret and the reason why Rebecca and others were captured.
The game is easy to play since plenty of hints are provided for each puzzle, and you get to enjoy Rebecca's comical yet weird remarks and behaviors, like eating stones and adding to someone else's diary. The game features four endings, Rebecca's alternative costumes, a CG gallery, collectibles, and an extra mini game. Although multiple characters from the manga series appear in the game, it is made in a way so that players can play it without any knowledge of the original work.
The game was developed by Hiro Mashima, a manga artist known for titles like Rave Master, Fairy Tail, and Edens Zero. According to an interview by Denfaminicogamer, Mashima enjoys making games using RPG Maker as a hobby. We could tell he's pretty experienced at it by playing the newly released game.

Mashima's Edens Zero spinoff game is available to play for free via web browsers, or you can download it from the official website.