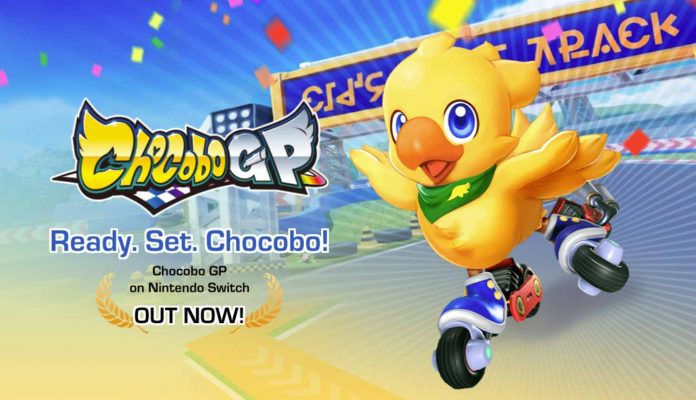 Chocobo GP, the Final Fantasy-themed kart racer from Square Enix, is now available on the Nintendo Switch as of March 10. The game features a number of Characters from the Chocobo and Final Fantasy series with a variety of online and offline modes and a free trial version called Chocobo GP Lite.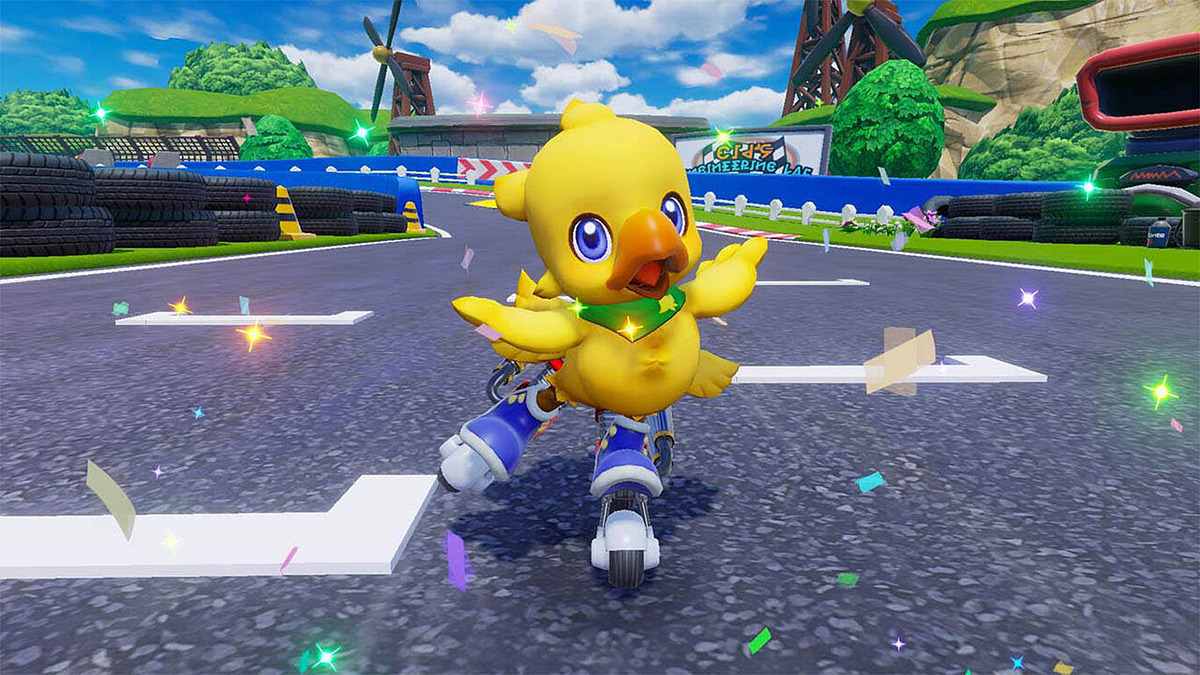 While fans have been excited to see the return of the Chocobo series of Final Fantasy spinoffs, the game's launch has been a bit rough. The conversation in the West has largely been focused on the game's use of microtransactions, but players in Japan have taken to Twitter to post bugs they've been encountering while playing online.
Players have been reporting issues with false starts and miscounted laps when playing online. In the video below, we can see racers starting nearly 4 seconds earlier than others. And with a quick search for "チョコボgp フライング" (Chocobo GP false start), you can see many more examples. This issueis leading players to believe that there are synchronization issues between racers in the online modes.
Another issue players have been coming across is the game mishandling laps, and sometimes even putting players into a 4th lap instead of finishing the race at lap 3. The tweet below shows a player being crowned the winner of a race despite only finishing 2 of 3 laps.
It looks like word of these issues has also reached Square Enix. The official Japanese Chocobo GP Twitter account tweeted the following on March 10 JST: "There are some issues arising in the game's Chocobo GP mode that we are currently looking into. We apologize for the inconvenience. We will have more information about how this will be handled tomorrow."
Chocobo GP's start has been rocky, but a number of players seem to be enjoying the game as well. If you're the kind of player looking for a story mode in your kart racer and aren't turned off by the live service systems, there's a trial version available so you can see if it's for you. The types of bugs we're seeing early on really go against the spirit of an online racing game, so we hope to see them resolved soon.


[Update 2022/03/11 20:52 JST]
Square Enix has announced that they gave players 500 Mythril (in-game currency) as compensation for the issues arising in the Chocobo GP mode. They also significantly reduced the experience points needed to level up the Prize Pass. As for the issues mentioned in this article, they're still looking into them.