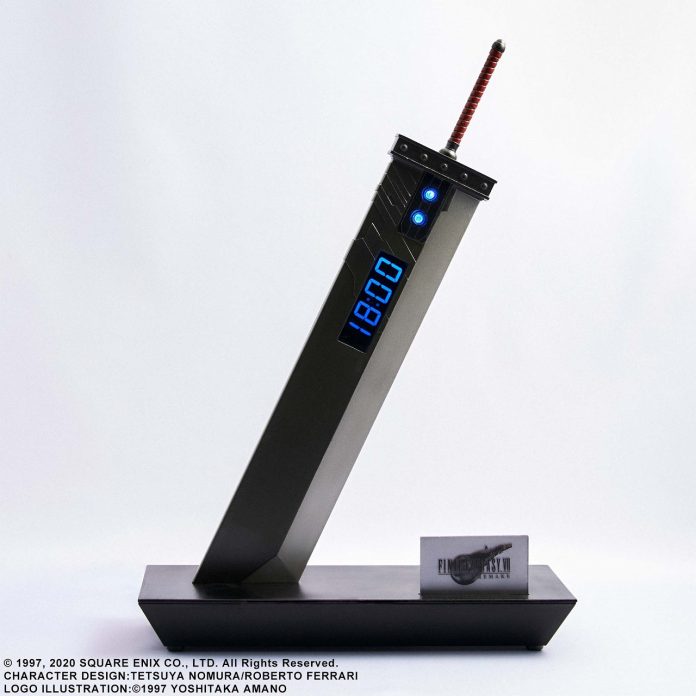 Square Enix has announced that they will release Final Fantasy VII Remake: Digital Clock – Buster Sword on September 17 in Japan for 21,780 yen (around $190). As the name suggests, it's a digital clock of Cloud Strife's iconic Buster Sword with a design based on the Final Fantasy VII Remake version of the weapon.
As you can see in the trailer above, the LED display changes color as time passes while in normal mode. You can also set an alarm with the alarm mode and choose the sound it plays from a list of 5 songs: the main theme of FFVII, "Let the Battles Begin! – A Merc's Job," "The Airbuster," "One-Winged Angel -Rebirth," and "Aerith's Theme – Home Again." Volume and brightness can be adjusted between 3 levels.
Pre-orders for Final Fantasy VII Remake: Digital Clock – Buster Sword are currently available in Japan on Square Enix's official website.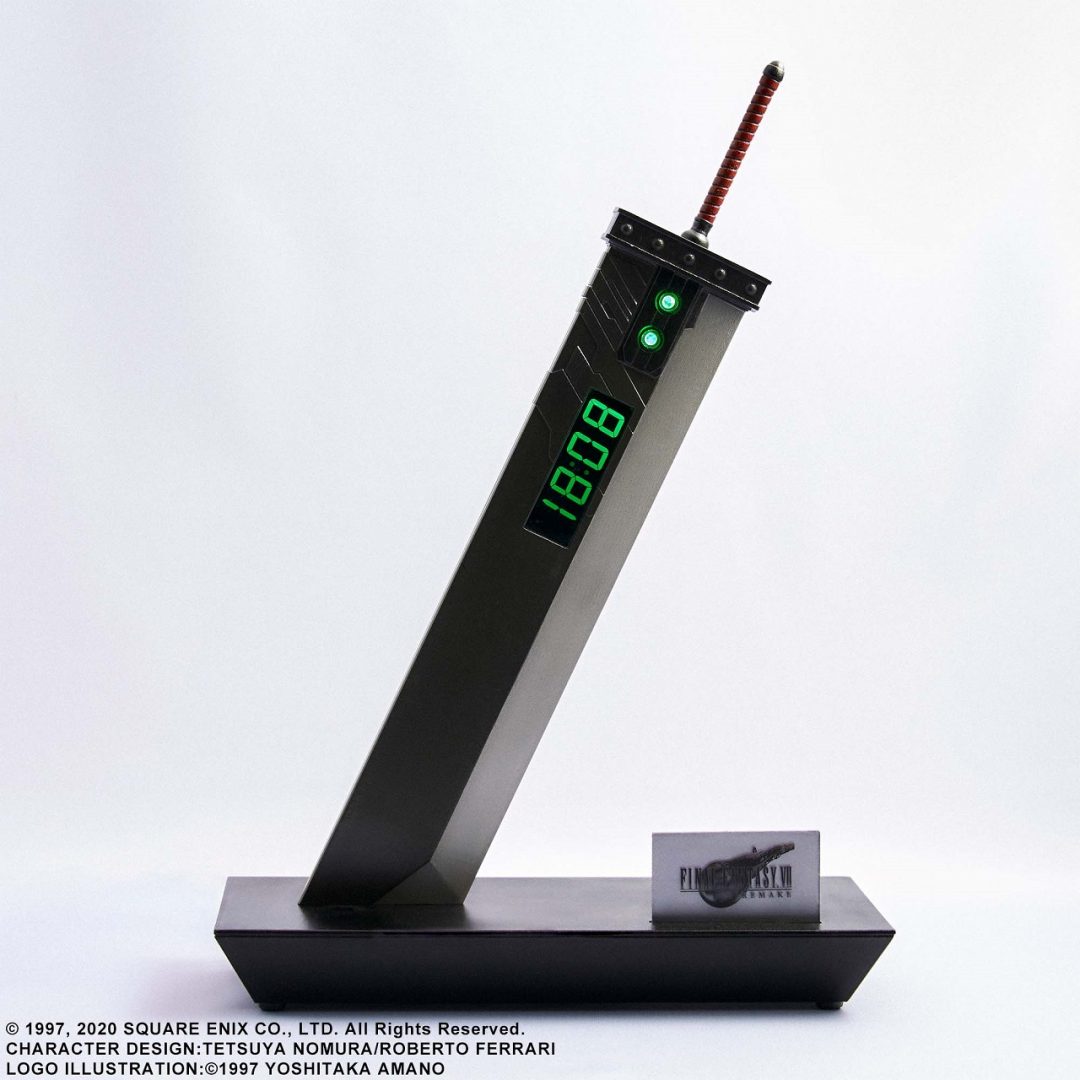 Incidentally, Square Enix has opened the Final Fantasy 35th anniversary website with a message saying, "In this 35th anniversary year, we will be bringing you many exciting new ways to enjoy the worlds of FINAL FANTASY. Please look forward to what FINAL FANTASY has in store." 2022 also marks the 25th anniversary of Final Fantasy VII, so the new digital clock is certainly an enticing addition to the Final Fantasy-related merchandise lineup to celebrate the occasion.