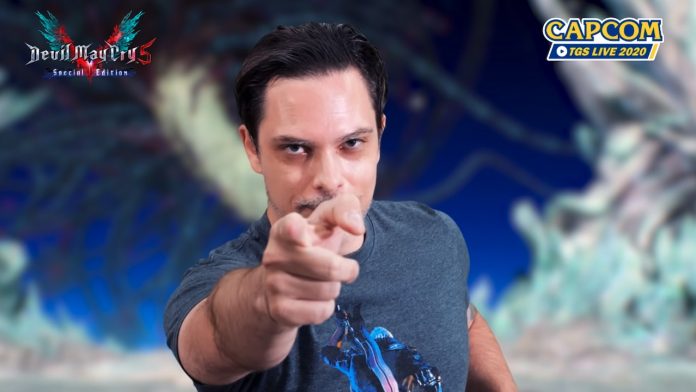 Written by. Nick Mosier based on the original Japanese article (original article's publication date: 2022-03-02 09:33 JST)

It has been revealed that game developer Matt Walker has left Capcom and joined the indie studio Camouflaj. On March 1, Camouflaj announced that they have set up a studio in Kamakura, Japan called Camouflaj Holdings, which will be led in part by Walker.
Matt Walker joined Capcom in 2010 and was active at the studio as a production manager and producer. He's been involved in a number of games and series such as Resident Evil, Street Fighter V, and Monster Hunter: World. He's also known for his work on the recent Devil May Cry V. Between that and appearing in official Capcom broadcasts to promote Devil May Cry V Special Edition, it's likely many are familiar with him. But after coming to Japan from the United States and working at Capcom for 11 years, it looks like he's moving on.
Camouflaj is an indie game studio based in Seattle, Washington. The studio was founded by Ryan Payton, who previously worked on Metal Gear Solid 4 at Konami, and made its debut with the stealth action game République. After that, the studio went on to create Marvel's Iron Man VR.
It sounds like Walker will be leading this new studio in Kamakura as director of production alongside Payton. Coinciding with the announcement, Walker stated, "Our second base here will strengthen our capability to build high quality, meaningful games on a global scale."
In addition, writer and translator Alexander O. Smith is joining the studio. Smith has been involved in a number of titles since the PlayStation 1 generation, including the Final Fantasy series, projects from PlatinumGames, and a number of other well-known games. Smith recently worked as a writer on Ori and the Will of the Wisps.
At around the same time, Camouflaj also announced that République: Anniversary Edition will be launching digitally on PlayStation 4, PS VR, and Nintendo Switch on March 10. Walker commented, "I can't wait for players to discover what we mean when we say we build 'meaningful games' by experiencing République's story, which I believe are even more relevant today than they were when Episode 1 first released back in 2013." The studio says they're excited to share more about what they mean by "meaningful games" in the near future.