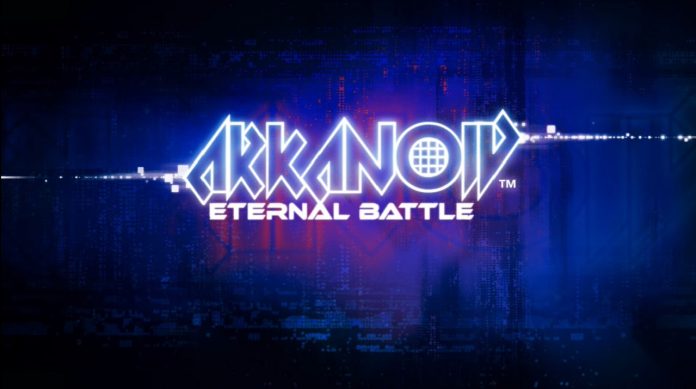 Publication date of the original Japanese article: 2021-11-22 20:37 (JST)
Translated by. Ryuki Ishii


French publisher Microids announced their new game Arkanoid – Eternal Battle on November 22. The development is being handled by Pastagames, a French studio known for titles such as Rayman Legends (the Nintendo Switch version) and Pang Adventures. The game is scheduled to come out in 2022.
Back in September of this year, Microids announced that the company has reached an agreement with Taito to produce two new games based on Taito's IPs (related article). Apparently, one of the IPs they are using is Arkanoid.
According to the publisher, the new game will be "a fully modernized version" of the renowned block breaker series. It will come with "different solo and multiplayer modes," new effects, new bonuses, and new features "guaranteed to take veteran players by surprise," while retaining classic elements from the franchise.
The original Arkanoid came out in 1986 and spawned multiple sequels over the years. The outline of the story goes like this: "When the mother ship ARKANOID comes under attack, the small spacecraft VAUS manages to escape but ends up warped into another dimension. Wandering in an interdimensional labyrinth, VAUS must destroy blocks called 'spacewalls' in order to defeat 'DOH', creator of the maze." It's a simple but challenging block breaker game where you deflect a ball using the paddle-shaped VAUS spacecraft to break all the blocks.
Masakazu Suzuki, Director and Executive Officer of Taito Corporation, made a comment saying, "We are very pleased that Microids, a company we trust, will be releasing a modern version of a popular title that Taito released 35 years ago. We're confident that both old fans and new players will be very satisfied with the game."
Supported platforms and the release window for Arkanoid – Eternal Battle haven't been announced yet. According to Microids, further information will be revealed at a later date. We are also looking forward to hearing more about the other Taito IP title that is currently under development.