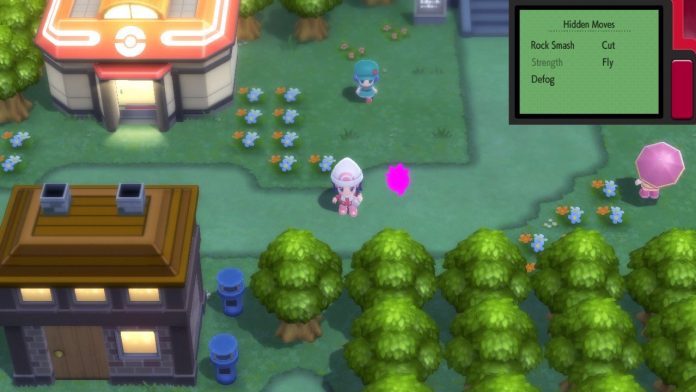 Publication date of the original Japanese article: 2021-11-22 17:09 (JST)
Translated by. Ryuki Ishii

Much anticipated Pokémon Brilliant Diamond and Shining Pearl (Pokémon BDSP) launched on November 19, and it seems like players are encountering a litany of bugs. Due to the comical nature of these issues, they have become a bit of a hot topic on social media and forums.
Pokémon BDSP are remakes of the 2006 Nintendo DS title Pokémon Diamond and Pearl, co-developed by ILCA and Game Freak. The nostalgic top-down view of the original is retained while utilizing the capability of the latest hardware to recreate the Sinnoh region in a new way. Unlike the original version, battle sequences are depicted using dynamic 3D graphics.
Although there aren't many additional features introduced, the games are gaining a modest reception for being faithful to the original. For reference, the Metascore for Brilliant Diamond is 77 (user score: 6.0), and Shining Pearl is 76 (user score: 7.1) at the time of this writing.
On the other hand, many players are reporting the bugs they've encountered while playing the game. Some players have found themselves in peculiar situations due to "walk through walls" bugs and glitches related to objects overlapping. Strange phenomena such as getting stuck on the stairs of the Old Chateau and teleporting from under a bridge to over a bridge, are also being reported.
There have also been reports of Pokémon being "physically taken away" due to incorrect object movements (it's just a graphical issue, so this one doesn't interfere with game progression), and reports of being able to reach places they shouldn't be able to reach by clipping through walls.

Some players are saying that their Pokémon turned pink for some reason (This one is likely caused by a material error). Others are facing name-related issues or item duplication glitches. These are just some of the examples, as there are just so many types of bugs being reported on social media. Most of the reports seem credible considering the fact that a lot of them are accompanied by images/clips showing the issues in question.


Most of the bugs are non-critical and easy to recover from thanks to the game's auto-save function. Also, you likely won't encounter most of them during a normal playthrough. The majority of the reported bugs are collision or position-based, and they often occur when you move in an unusual way. In other words, they often occur when the player is intentionally trying to trigger them.
There's also the fact that both games are being played by fans all over the world. It's not surprising that bugs are being found relatively faster than in other titles. I (the original author of this article) would like to add that I have been playing the game for a good amount of time and never encountered any of these bugs.
That being said, it is understandably concerning for players to see so many bugs being reported on social media and forums day after day. The core game is filled with love for the original, so I hope that future updates will address the issues and make the game safer to play.