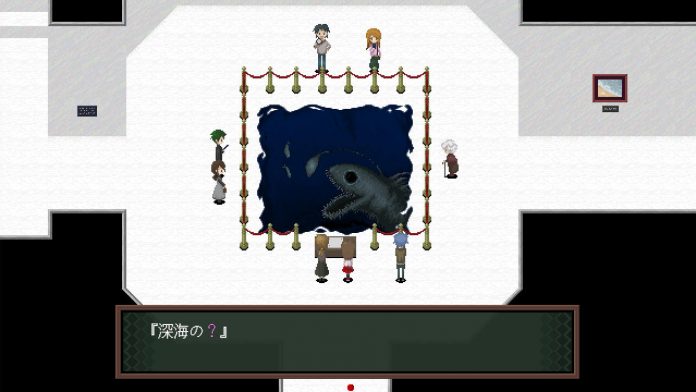 Publication date of the original Japanese article: 2021-10-03 23:06 (JST)
Translated by. Nick Mosier

Solo-developer kouri announced a remake of Ib on October 3. The original version came out in 2012 as a free game, but this time around, it'll be a paid game and is planned to release in 2022. kouri has also posted a screenshot from the remake on Twitter.
Ib is a horror adventure game about a young girl named Ib. One day, Ib and her parents visit a museum that is holding a Guertena Exhibit for an artist of the same name. Ib walks around looking at the various paintings but comes to realize that she is all alone. Not just her parents, but everyone in the gallery is gone.
As she searches the museum for other people, things start to get strange. Along the way, she meets a man with a peculiar way of speaking named Garry, and a blond haired girl with a cheery personality named Mary. This strange museum is where the story unfolds.

The strange museum that Ib has found herself lost in is filled with all sorts of obstacles, and players will discover items and solve puzzles as they explore and advance the story. There are also multiple endings that change depending on the route Ib and company take.
After its release in 2012, the game received a lot of support from players thanks to its attention to detail and popular Let's Play videos. It's not an exaggeration to say Ib stands among titles such as Ao Oni and The Witch's House as representatives of the freeware horror genre.
According to kouri's tweets, the game is being remade to commemorate the game's 10th anniversary. The remake will still stick to the core concept that even people who aren't good at games can play it, and kouri is doing some finetuning and making changes based on their own time going back through the game. The screen resolution will also be different with redrawn pixel art that's easier to see. Parts of the background music will also be changed, as well as a new theme for Mary.
The Ib remake is planned to release in 2022 as a paid title. The original Ib is currently available as a freeware game.