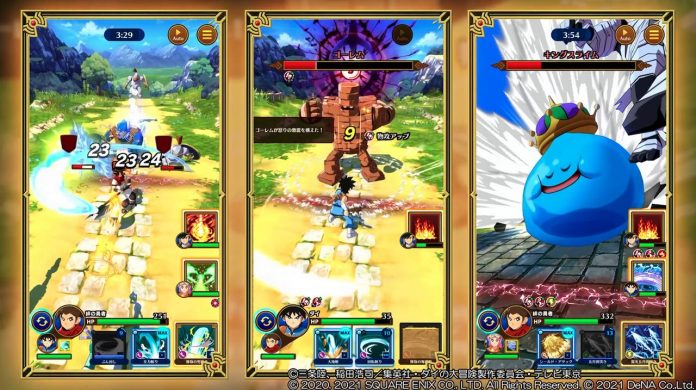 Publication date of the original Japanese article: 2021-09-07 18:00 (JST)
Translated by. Ryuki Ishii

On September 7, Square Enix announced that DRAGON QUEST The Adventure of Dai: A Hero's Bonds will launch on September 28. The game will be available on iOS and Android as a Free-to-Play title. Pre-registration has already started on each platform.


DRAGON QUEST The Adventure of Dai: A Hero's Bonds is an action RPG based on the popular manga/anime DRAGON QUEST The Adventure of Dai. The game includes two storylines: Dragon Track and Bonding Journey. In Dragon Track, the player will follow the original story with the main characters including Dai, Popp, and Maam. Bonding Journey is a brand-new story written under the supervision of Riku Sanjo, the story writer of the original manga.
Bonding Journey takes place in the mysterious world of Milladosia, which bears a striking resemblance to the world seen in The Adventure of Dai, and introduces new characters as well. Players will travel between the two worlds and forge bonds with their friends as they fight.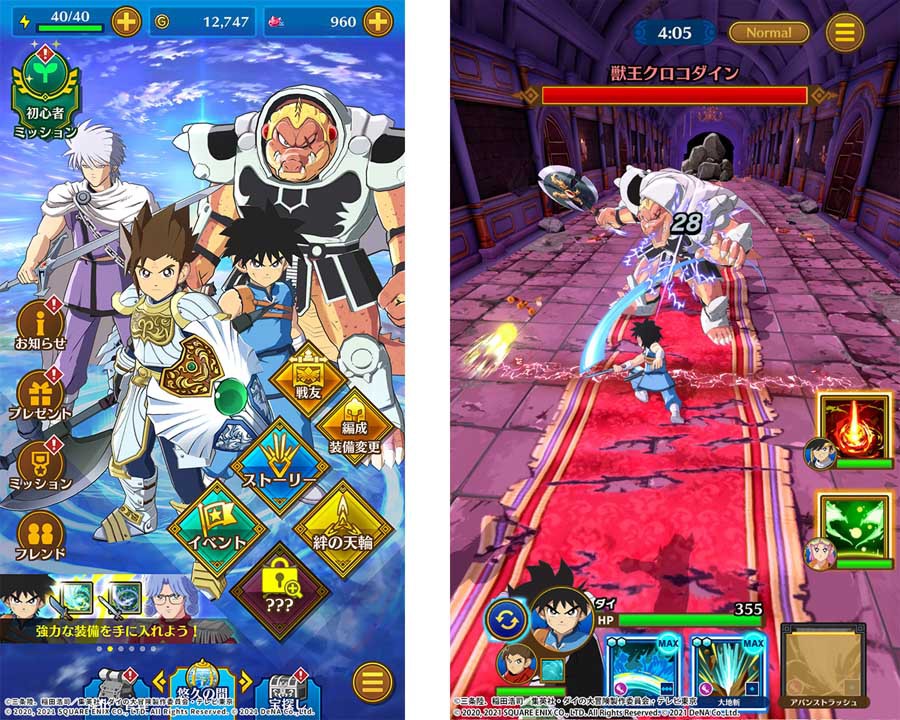 Gameplay-wise, players will engage in three-lane battles. You'll advance through lanes, defeating enemies as you go. It is said to provide "simple yet deep gameplay" with co-op support of up to three players. In the newly released trailer, you can see Dai's iconic skill Avan Strash performed alongside flashy visual effects.
The characters' weapons, armor, skills, and abilities can be strengthened. You'll likely need to do so in order to take on powerful foes and high-level quests. There is also a progression system called "Bonding Halo." As you go on adventures with your allies, their "Bond Lv." will increase, and the characters will get stronger. You'll also unlock special scenes by doing so. As the title of the game suggests, bonding with your friends seems to be a major factor in DRAGON QUEST The Adventure of Dai: A Hero's Bonds.
The pre-registration seems to be going well so far, surpassing 1.5 million pre-registered users worldwide. To celebrate this feat, "3000 Gems, which is enough to launch a x10 Treasure Hunt for new gear, will be sent to all players" according to the official website.
DRAGON QUEST The Adventure of Dai: A Hero's Bonds is scheduled to launch on September 28 for iOS and Android.