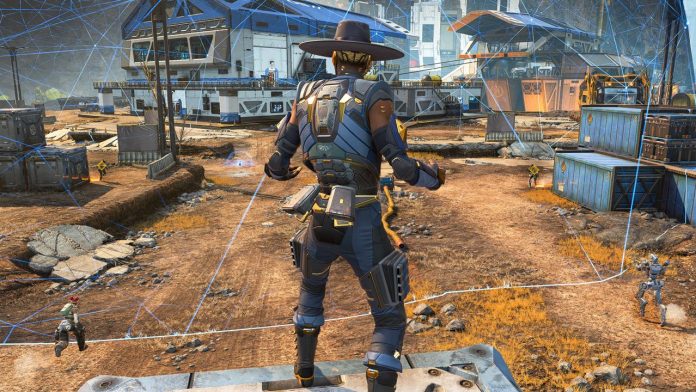 Publication date of the original Japanese article: 2021-09-06 12:10 (JST)
Translated by. Ryuki Ishii

Respawn Entertainment's new Security Analyst, Rin Matsuoka, is now accepting cheat-related reports from Apex Legends players on their Twitter account.
Back in August, Respawn's Security Analyst Conor Ford announced that their 2 new hires including Ford's JP counterpart "have been unleashed and are now banning." We can safely assume Matsuoka is the "JP counterpart" Ford has been talking about, as they are now accepting reports in Japanese as well as English. According to Matsuoka's Twitter profile, they mainly monitor the APAC servers.


Until now, Respawn's Conor Ford was seemingly the sole person in charge of banning cheaters from Apex Legends. In addition to his usual work of cracking down on cheaters, he has been accepting video evidence of encounters with cheaters and banning them if they are confirmed to be using cheating tools.
Though Ford has been fighting against cheaters at the forefront, the fact that Ford is seemingly the only person handling user bans has been seen as a problem. SweetDreams, a member of the eSports team NRG criticized the lack of staffing back in June (related Tweet). Pointing out that there are not enough people handling the bans and NA servers are infested with cheaters during the early hours since Ford is still asleep.
The developers were aware of these issues and have been looking for new security staff for a while. And in August, Ford reported that new members have joined the team. Apparently, Rin Matsuoka is one of them.
*Tweet from Kai Layden (the Japan Mobile Community Engagement Manager) introducing Matsuoka to Apex Legends users in Japan

Electronic Arts and Respawn Entertainment have set up various points of contact for reporting cheaters in Apex Legends. In addition to in-game reports, you can also report cheaters through EA's official website. It can also be reported by sending replies or DMs to Ford.
Now with Matsuoka's new Twitter account active, sending reports will be even easier for Japanese players. You can already see Matsuoka responding to multiple user reports with the (ban) hammer icon, similar to how their senpai Ford responds to users.


Let us hope that Matsuoka's arrival will bring improvement in anti-cheat measures in the APAC region.