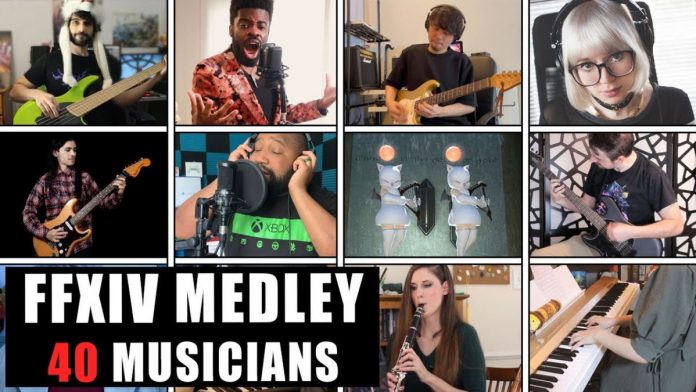 Publication date of the original Japanese article: 2021-06-05 17:00 (JST)
Translated by. Braden Noyes

It's been about 3 weeks since the sound director of Square Enix's MMORPG Final Fantasy XIV (FFXIV), Masayoshi Soken, announced at Digital Fan Festival 2021 that his cancer, a diagnosis that he had kept from the public, has gone into remission. Once the event ended, the hashtag #WecomeBackSoken started appearing on social media, while players in FFXIV also began defeating in-game bosses as tribute and gathering together to offer prayers for Soken's health. (Related article)
On June 4, 2021, a YouTuber by the name of Husky by the Greek posted a FFXIV medley titled "Final Fantasy XIV Medley with 40 Musicians – Welcome Back Soken". The stunning quality of these 40 FFXIV-loving musicians was even enough to evoke a response from Soken himself.


Husky is known for his video game music arrangements and has even uploaded a number of FFXIV compositions in the past. You can even find some collaboration videos he has done with others in the past, but none of them were quite the size of this latest video. From guitarists to pianists, to singers and a capella vocalizations, this collaboration includes contributions from 40 different people. Not only that, but some of the players even decided to make use of FFXIV's in-game instrument feature.
The medley includes iconic music from the game that players will immediately recognize such as "The Maker's Ruin," "Triumph," "Full Fathom Five," and "Shadowbringers." Some might even call this ambitious 40-person medley a culmination of the history of FFXIV.
So how exactly did this medley come to be? Well, we at AUTOMATON were able to get into contact with Husky to learn more about what went into making this video.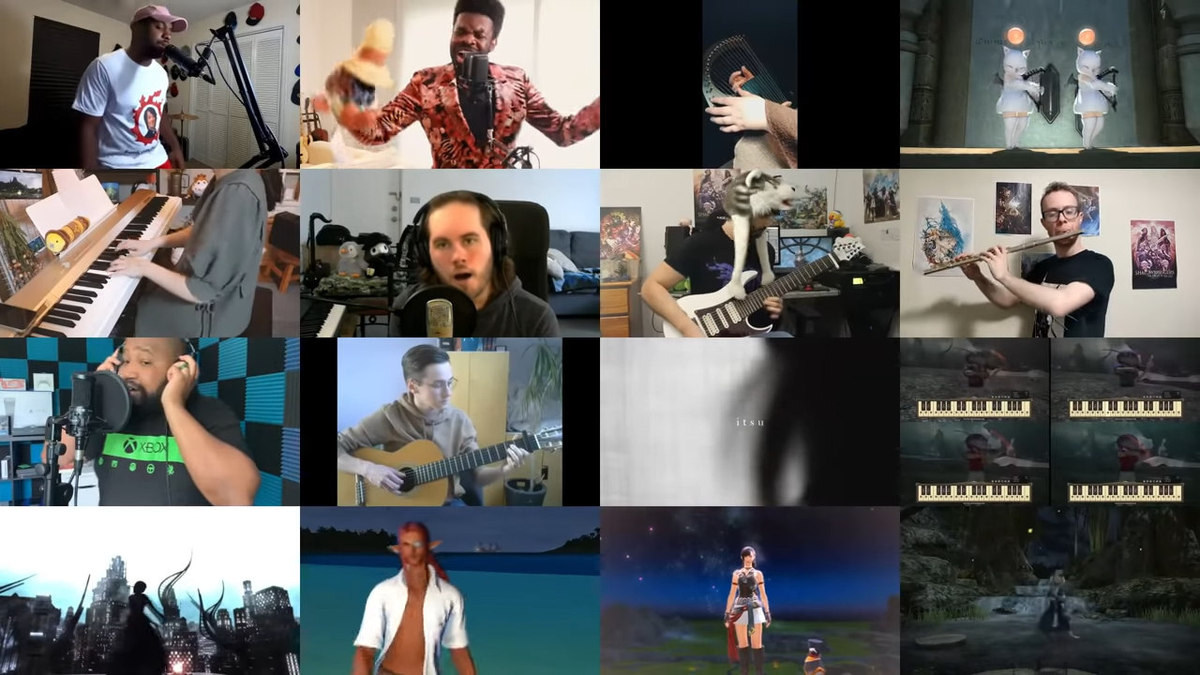 After the announcement during Final Fantasy Fan Festival 2021, Husky was invited to a Discord group where members who wanted to create a piece of art to honor Soken were gathering.
As he puts it, "I have been invited to a community Discord full of members who wanted to create art for Soken-san. For the music part, I wanted to create a medley with tons of musicians from the community. I also asked on my own Discord server and directly contacted some members of the community I already knew. 40 people answered from all over the world. Some of them are my friends, but I did not know most of them before that."
The mixing, arrangement, and video editing were all handled by Husky. He added, "I took my guitar and arranged a medley with the best tracks that Soken wrote. It came out naturally and I had a precise idea of where all the different instruments would fit easily. Then I wrote all the instrument parts for all the musicians and sent them the partitions and audio files containing the sections I wanted them to play. They sent me back their performance and I have mixed everything together. The medley contains more than 100 tracks!"
The video took off after being uploaded, getting over 49,000 views in the first day alone. Soken himself even saw the video, posting a thank you message to his Twitter account.


Since the announcement at Digital Fantasy Fan Festival 2021 of his cancer going into remission, fans have continued offering wishes of good health both inside and outside the game. This mash-up of music originally composed by Soken is Husky's way of welcoming him back from his stay in the hospital, and the video includes the well wishes of 40 different members of the incredible FFXIV community. All of us here at AUTOMATON are also praying for Masayoshi Soken's continued good health.