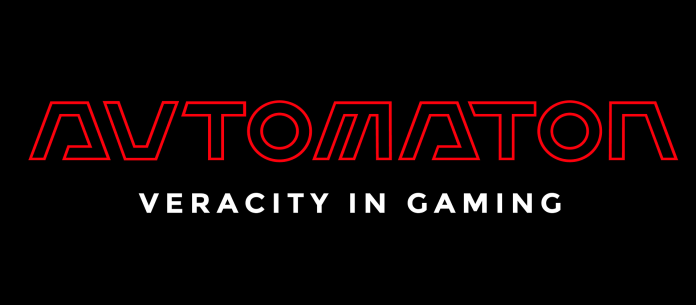 Welcome to our website! First of all, thank you for visiting AUTOMATON WEST. For any visitors that aren't familiar with AUTOMATON, allow us to give a brief introduction.


What is AUTOMATON?
We are a website operating out of Japan that publishes all matter of gaming news, reviews, interviews, and opinion pieces.
The Japanese version of AUTOMATON began operations in 2014. At present, we receive over 10 million pageviews per month.


Why open an English version of AUTOMATON?
Until now, AUTOMATON was aimed at Japanese users, and published exclusively Japanese-language content. Now on August 30, 2021, we've established AUTOMATON WEST to bring the latest game news, not just to Japan, but to users in the English-speaking world as well.
While we'll mainly focus on translations of Japanese-language articles from AUTOMATON, we'll also feature original English-language content, to allow us to report on everything that's going on in the Japanese game industry and gamer community and bring you the latest news in English.
As a game website based in Japan, it is also our goal to provide readers with information that leverages our uniquely Japanese viewpoint and understanding of cultural context.
There are already plenty of excellent websites that publish news from Japan, and while it's hard to say how much demand there is for a site from Japan in the global space, we believe that through our 7 years of operation we have a unique voice to provide to gamers around the world.


What kind of content do you publish?
We aim to publish a wide variety of video game-related content, with a focus on Japanese gaming news.


Who runs this website?
AUTOMATON is operated by Active Gaming Media Inc. Our company also runs the publishing label PLAYISM, along with game localization operations.
AUTOMATON Editorial Team is made up of three members who reside in Japan (Osaka/Tokyo) and are supported by over 10 writers/contributors.


Related Links
AUTOMATON WEST (English)
https://automaton-media.com/en/
AUTOMATON (Japanese)
https://automaton-media.com/
Official Twitter (English)
@AUTOMATON_ENG
Official Twitter (Japanese)
@AUTOMATONJapan
Inquiries
contact-en[at]automaton.am