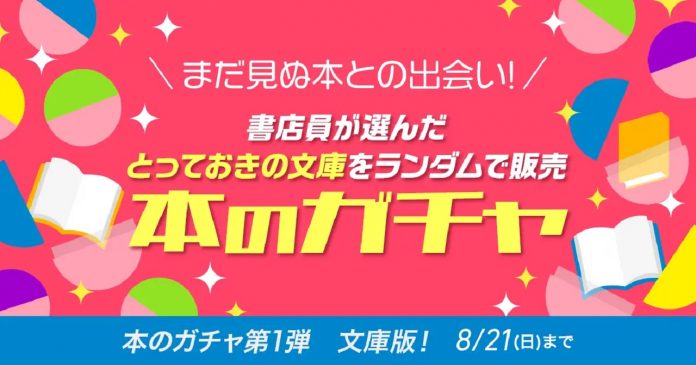 Original Japanese text written by. Ryuki Ishii
Translated by. Marco Farinaccia


Japanese online bookstore honto has begun offering a "book gacha" in which users only pick the genre that they want to read. The service, which will only run until August 21 (JST), acts just like a real gacha system in that you don't know what book you are going to get.
[Update 2022/08/04 9:40 JST] The gacha is already sold out. Additional copies will be available soon.
There are around 100 paperback novels (all in Japanese) that are included in the gacha. Users first pick one of four available options: "short story collections," "full-length novels," "books for elementary school students and up," and "books for gifting." Next, the genre can be selected from twelve categories, including drama, sci-fi, horror, mystery, and young adult. A staff member from honto then selects a book that matches your choices, and it gets delivered to you.



The "books for elementary school students and up" option includes books that can be enjoyed by students in elementary or middle school, books that can be enjoyed by both parents and children, and books for those who are not yet accustomed to reading regular novels.
The "books for gifting" option is, as the name implies, for people who want to purchase a book as a gift for somebody. This option also includes an original book cover, bookmark, and giftbox, and it can be delivered straight to the gift recipient. The cost of this option includes the price of the book itself plus 1930 yen (around $15) for the other items in the set.
Tens of thousands of books are published in Japan each year, and this book gacha service may be useful for people who don't want to spend a large amount of time pondering over which book they want to read. This current gacha which includes paperback novels is only the first variant of the service, and there are plans to offer gachas that feature different categories of books in the future.