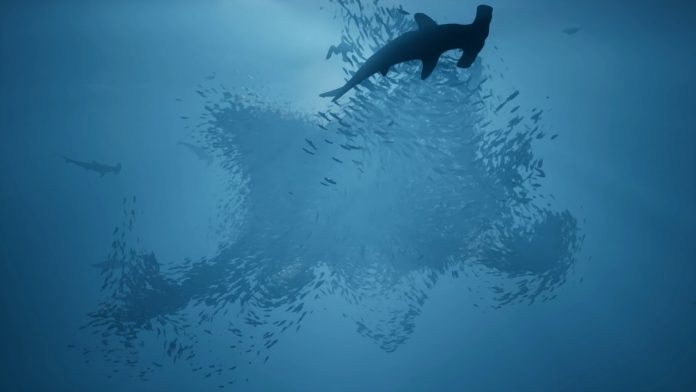 Indie game developer Fuma Yamane has announced that Whale Fall will be releasing in the summer of 2023.


Whale Fall is a game where players become marine creatures and travel around its world. For example, players will be able to control various creatures like schools of fish and massive whales. The game is being developed in Unreal Engine 5 and features beautiful oceans and ominous depths depicted in rich detail. Furthermore, the game is described as one that allows players to experience the circle of life, so we can likely expect to experience what the food chain is like from small fish to large whales.
The game is being developed for the most part by Tokyo University of the Arts graduate student Fuma Yamane. Yamane is acting as the game's director while also filling modeling, animation, and programming duties. Music is being handled by Riki Kitai and Akio Yokozawa who are a part of the university's Faculty of Music. Sound design and sound programming are being handled by Dochi Matsumura of the same department.
The trailer received a considerable reaction on Twitter with Yamane's above tweet getting over 4,000 retweets. Moreover, game creator Takashi Tokita, known for games such as Live A Live, has been mentoring Yamane while at Tokyo University of the Arts.
Yamane has been posting updates about the development of Whale Fall on their personal YouTube channel. There are a lot of in-development scenes to check out such as massive amounts of sardines swirling around and a video introducing the models of deep sea creatures. If you're interested, give the channel a look.

Written by. Nick Mosier based on the original Japanese article (original article's publication date: 2023-04-07 17:10 JST)