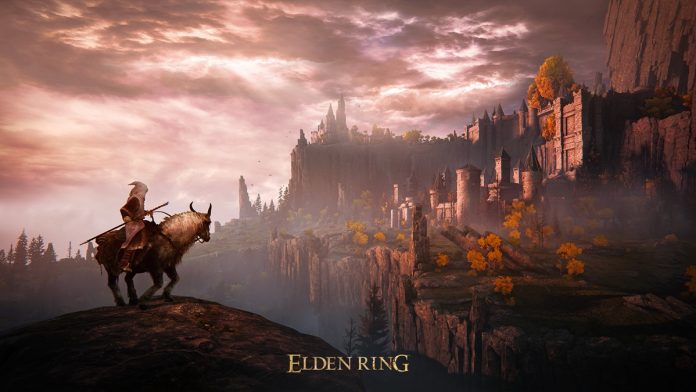 Written by. Ryuki Ishii based on the original Japanese article (original article's publication date: 2022-04-22 19:04 JST)

It seems like the latest Ver.1.04 patch for Elden Ring has quietly nerfed the infuriating trio of Crystalians. The following article contains spoilers regarding the game's optional dungeons and bosses.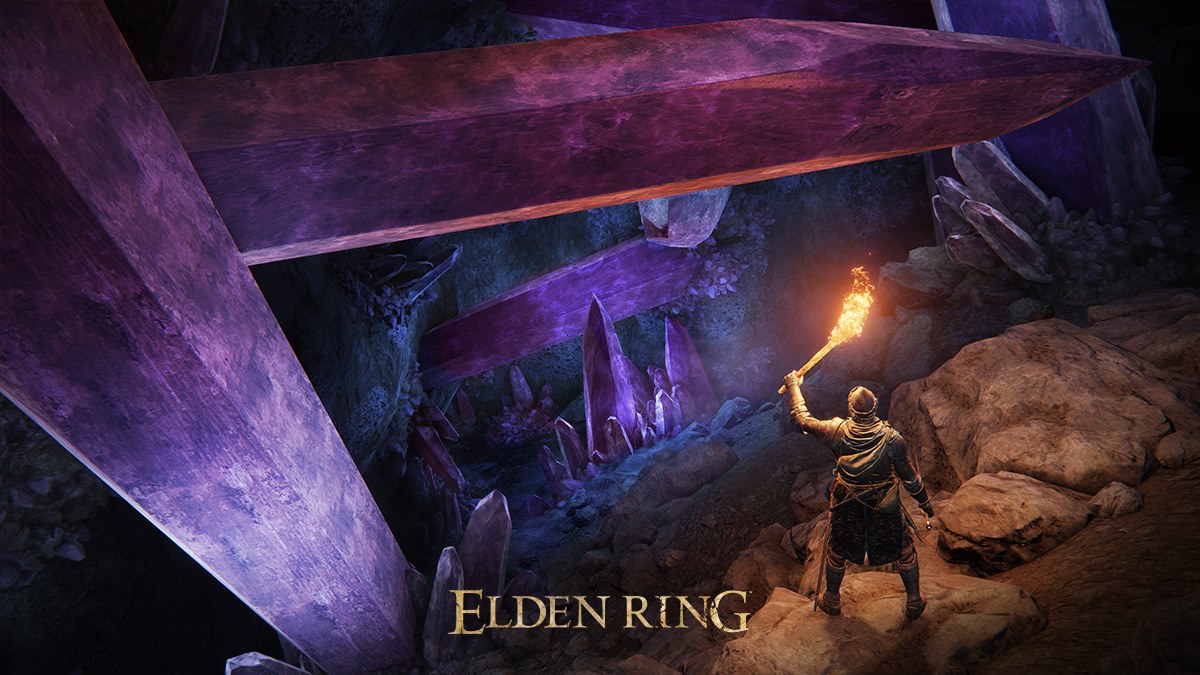 Elden Ring is the latest action RPG from FromSoftware, and it features a multitude of optional dungeons and bosses, including the Putrid Crystalian trio, who are hated by many players and considered to be as menacing as some of the story bosses. Crystalians are tough to beat due to their high defensive stats, making them hard to stagger. They'll become a bit easier to manage if you use weapons that inflict strike damage to break their stances and fracture their exterior part. But even still, their robotic movements and attacks are hard to keep at bay, especially when facing multiple of them at once. In fact, you'll have to take on a trio of Putrid Crystalians in the Sellia Hideaway dungeon, which is quite a nightmare.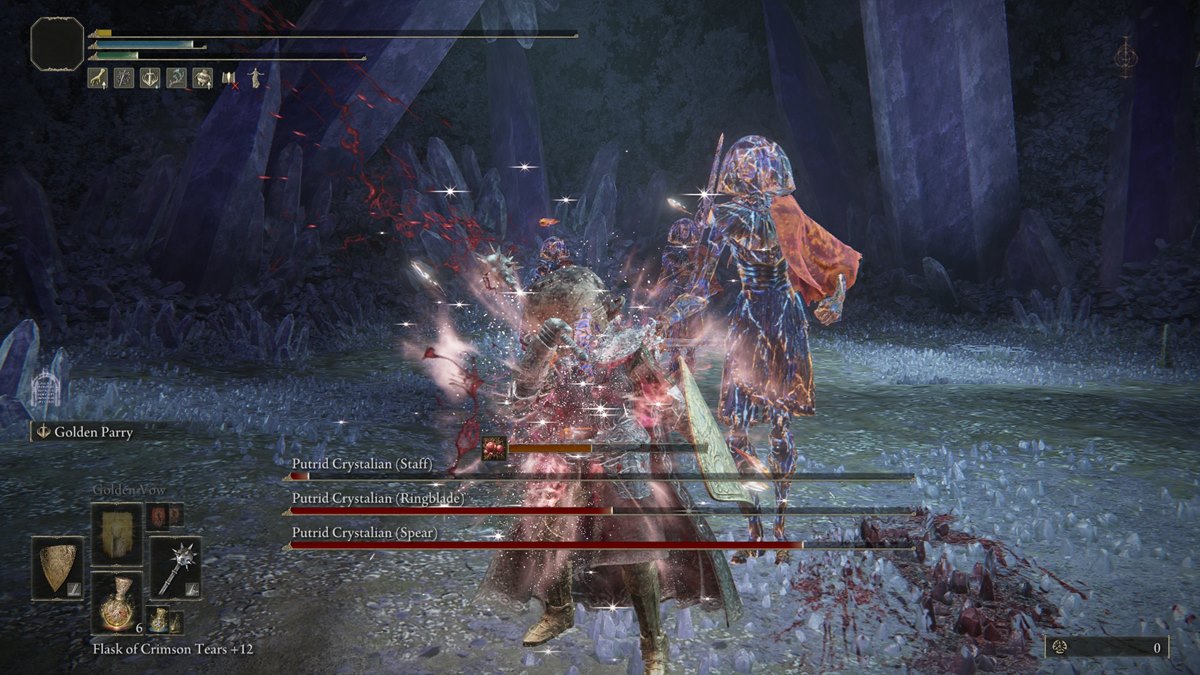 The trio of Putrid Crystalians awaits you, with each one holding a different weapon: a spear, a staff, and a ringblade. Meaning, they are capable of engaging in both short-range and long-range combat. The staff holding Crystalian attack at a moderate pace, but they often use magic attacks that are difficult to dodge. The ringblade one will throw their weapon at you from a distance and perform a spinning attack when you get close to them. The spear type is highly aggressive and chases after you to attack incessantly.
The Crystalians are relentless, making it difficult to catch your breath. On top of that, attacks from these Putrid ones build Scarlet Rot, so fighting them defensively isn't a good idea either. However, it seems like these menacing Crystalians have been nerfed with the recent Ver.1.04 patch, according to player reports on social media.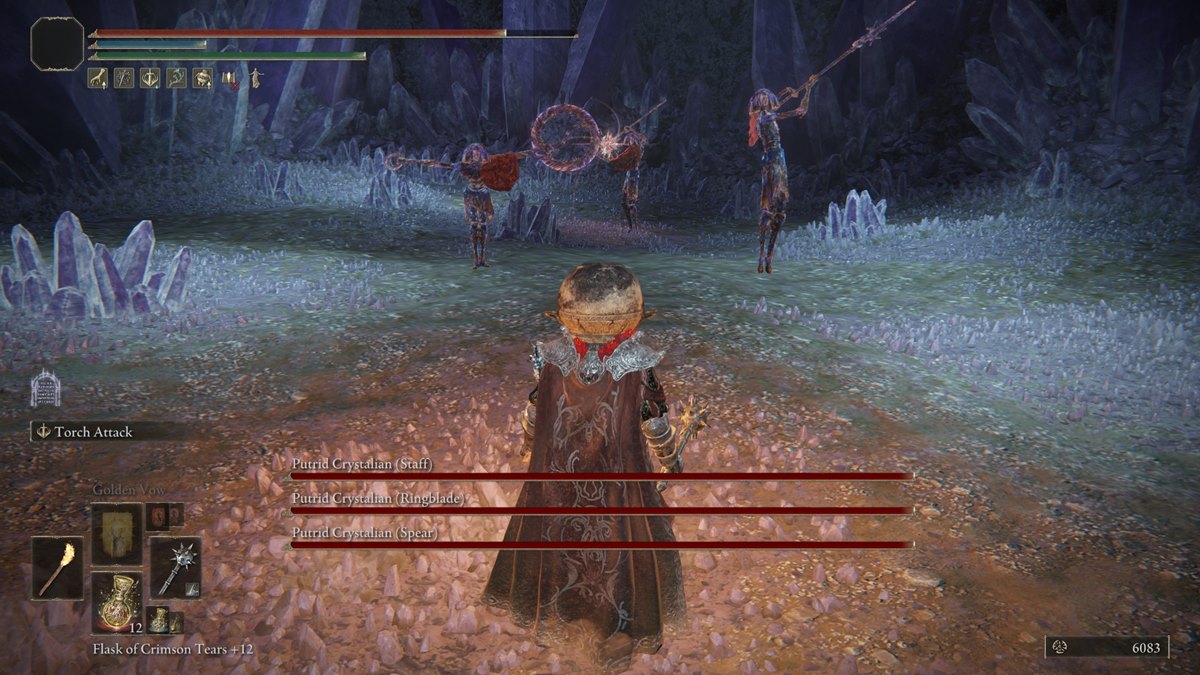 I (the original author of this article) checked it myself with the latest Ver.1.04 installed (PC version) and noticed that they are more well behaved than before. The rough welcoming at the beginning of the fight is still present, but they tone down after a while. Although the spear type still comes at you aggressively, it's easier to fight 1v1 since the other two just stand still and watch the fight unfold. The same can be said when concentrating on the staff or ringblade types. The latest patch notes do include a vague line that says, "Other enemy and weapon balance changes," so it's completely possible that the Putrid Crystalians becoming well mannered is one of these changes. It's quite strange to see how much they have changed, and there's a part of me that misses their relentless onslaught.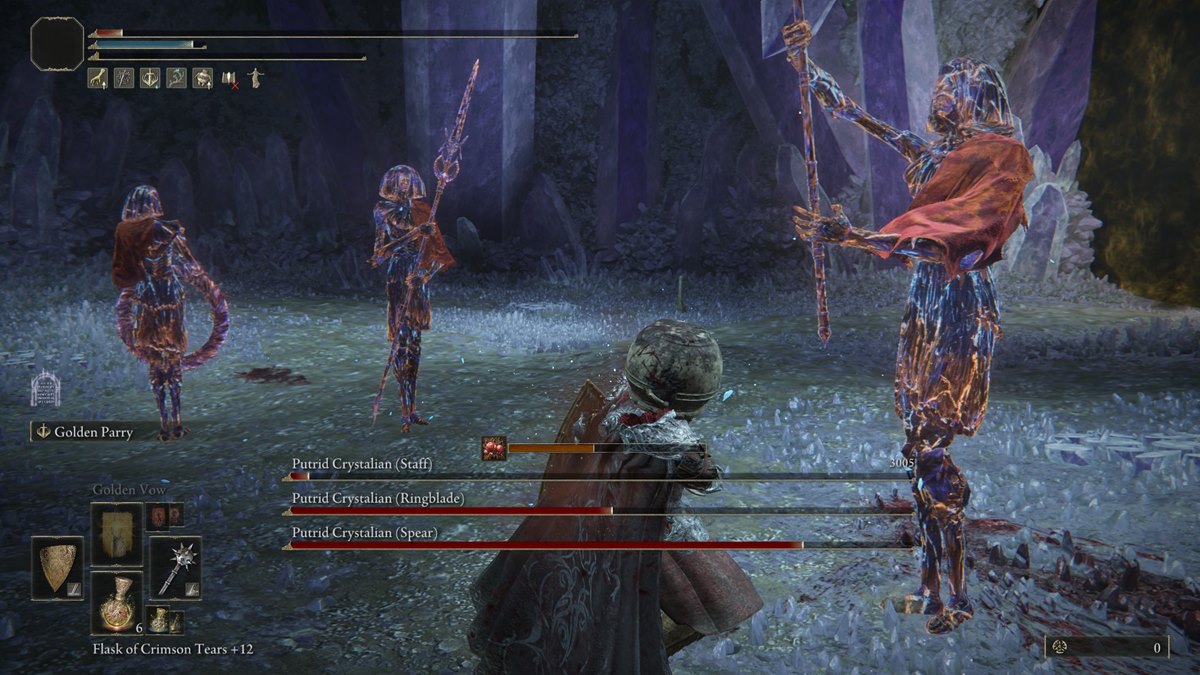 Players on social media are reporting that other duo or trio boss fights have been tweaked as well, although I couldn't confirm it when testing out with some of them. Maybe the changes only apply to a portion of the double or triple bosses. If you have been struggling with some of the duo/trio boss fights, it might be a good opportunity to revisit them.

For more information on the latest Ver.1.04 update, check out the articles below:
– Elden Ring patch 1.04 fixes bleed dogs, illusory walls, and issues with hacked panties
– Elden Ring now makes its tutorial area obvious to players
– Elden Ring's latest update made Malenia even stronger