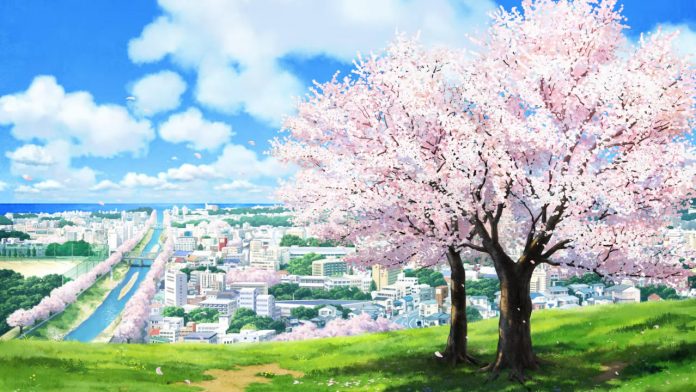 Written by. Ryuki Ishii based on the original Japanese article (original article's publication date: 2022-04-17 15:59 JST)

Bishoujo game brand Naval has announced それは舞い散る桜のように-Re:BIRTH- (Cherry Petals Fall Like Teardrops -Re:BIRTH-) in Japan. Scenario writer Ou Jackson (We Without Wings, Princess Connect! Re:Dive) and character designer Aoi Nishimata (We Without Wings, Shuffle!) from the original game will reprise their roles.

The original Cherry Petals Fall Like Teardrops was released in 2002 as an 18+ romance visual novel by the Japanese bishoujo game brand BasiL. The game follows the story of a second-year high school student named Maito Sakurai and features five heroine characters who Maito spends his daily life with and can potentially romance. The story takes different paths depending on your decisions, leading to different endings.
The original game is well received by users for its well-developed story, well-paced comedic banter, and a cast of appealing characters, scoring a median of 82 and an average of 81 on ErogameScape, a Japanese user review website that focuses on bishoujo games. Fans have long been waiting for a sequel due to the original game having some loose ends and unfinished plot points. BasiL did release a complete version in 2009, adding new heroine characters and endings, but it wasn't really a continuation of the story.

Cherry Petals Fall Like Teardrops -Re:BIRTH- was announced as a 20th-anniversary project by Navel, a game brand established by former BasiL members. Many of the original members, including Ou Jackson and Aoi Nishimata, are involved in the new project, so let's hope it'll tie up the loose ends fans have been asking for.
The official website for Cherry Petals Fall Like Teardrops -Re:BIRTH- can be found here.