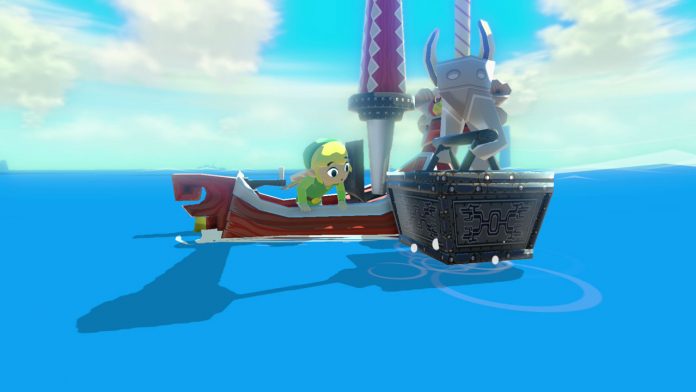 Written by. Nick Mosier based on the original Japanese article (original article's publication date: 2022-04-13 19:03 JST)

If you're a gamer, you've likely played a number of games that stuck with you. Some may even have such a deep connection with a game that it's impacted their lives. On April 12, Alex Kanaris-Sotiriou, creative director at Polygon Treehouse known for the Scandinavian-themed adventure game Röki, tweeted 4 games that made him the developer he is today. He also called for other developers to do the same and share their own inspirations with the hashtag #4GameDevDNA.
Kanaris-Sotiriou listed Another World, ICO, Tomb Raider, and The Secret of Monkey Island as his inspirations. Seeing as Röki is a game about exploring an unknown world, these 4 titles seem like apt choices to describe Kanaris-Sotiriou's game dev DNA.
Let's take a look and see what some other developers decided to post as their choices. Fen Beatty, a senior 3D artist at Ustwo Games which is known for the Monument Valley series, seems to have been especially influenced by Tales of Symphonia. Beatty describes Tales of Symphonia asthe game that gave them their sense of 3D character style and also included titles like The Legend of Zelda: The Wind Waker and Okami on their list.
Alex Tokmakchiev, a UI/UX designer at Total War series developer Creative Assembly, first listed The Curse of Monkey Island for showing games can break the fourth wall. In addition, they listed Guild Wars 2 for showing the importance of the relationship between developers and the community in live games, Persona 5 for showing that UI can make games feel cool, and Into the Breach for demonstrating the importance of informational transparency.
Andrew Elmore, a graphic designer at Destiny series developer Bungie, listed Rez, R4 -RIDGE RACER TYPE 4-, Jet Set Radio, and Wipeout as his choices, each being games renowned for their stylish graphics and art.
Anna Hollinrake, art lead at Mediatonic, the company behind Fall Guys: Ultimate Knockout, listed Journey, The Legend of Zelda: The Wind Waker, Dragon Age: Inquisition, and Doki Doki Literature Club! as her choices. While having a proven track record, Hollinrake considers her creative DNA to be more rooted in recent titles.
Frontier Developments senior UI/UX designer Arvydas Brazdeikis, known for work on games such as Jurassic World Evolution 2, listed Warcraft III, Half-Life 2, and Full Throttle for their inspirations regarding various aspects of UI design. Brazdeikis also gave a nod to Grand Theft Auto for showing the importance of consistent graphic design.
Developers from all over the world answered Alex Kanaris-Sotiriou's call on Twitter, with many sharing their influences. There were also a number of Japanese games among those listed. Especially from the Legend of Zelda and Final Fantasy series. Both are known for their numerous masterpieces, and it looks like they're even considered important works to other game developers.
If you would like to see more posts not listed here, check out the quote tweets from Kanaris-Sotiriou's original tweet, or search the hashtag "#4GameDevDNA" for more.