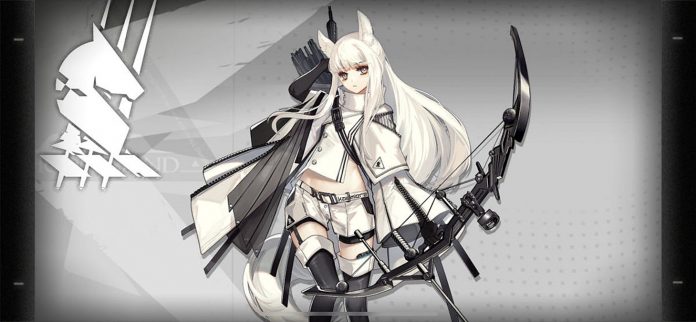 Publication date of the original Japanese article: 2021-10-24 23:17 (JST)
Translated by. Ryuki Ishii

Yostar, the publisher of the Japanese version of Arknights, announced the replacement of Platinum's voice data, "as requested by the developer." Platinum was previously voiced by Ai Kayano, but with the newest update that went live on October 24 JST, the character's voice was replaced by Mizuki Kitajima.
The official reason for the replacement has not been disclosed, but it is believed to be due to a series of protests from Chinese users after Kayano visited the Yasukuni Shrine earlier this year.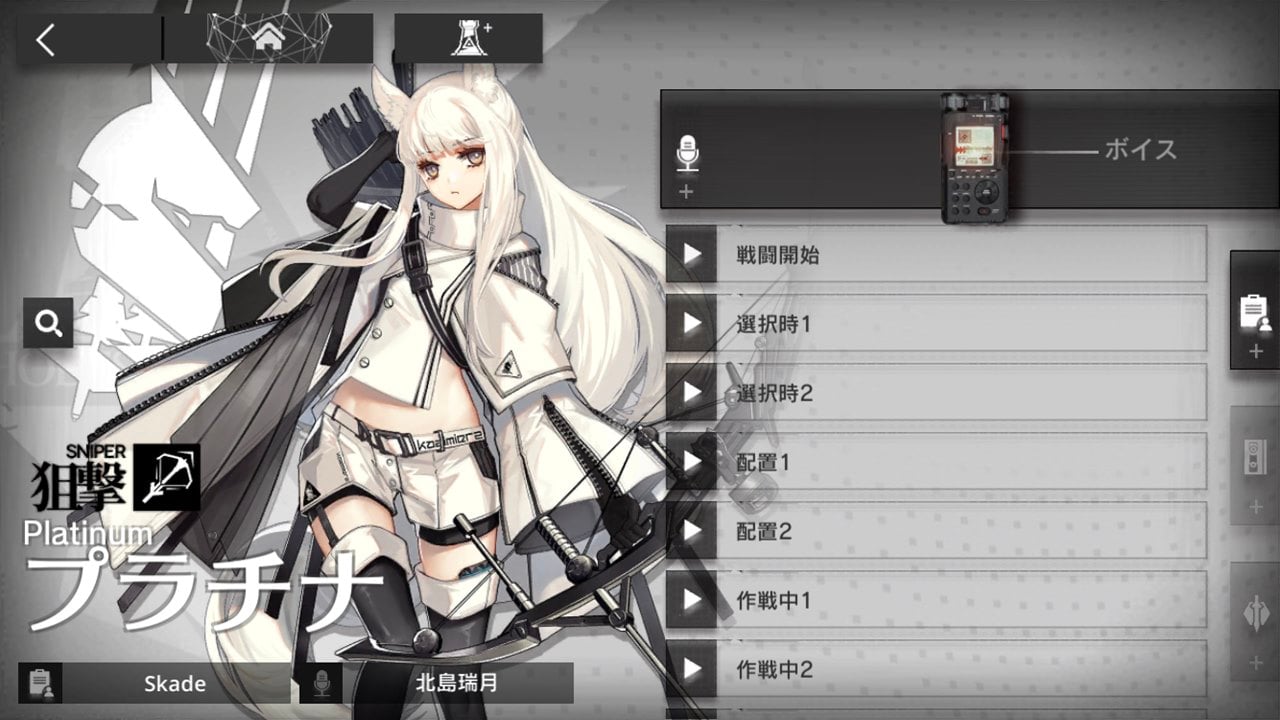 Arknights is a mobile tower defense RPG developed by Chinese studio Hypergryph. The global version and the Japanese version are published by Yostar. The game is set in a world where an infectious disease called Oripathy is spreading, and the scenario handles heavy themes such as persecution, discrimination, and reconciliation.
Platinum is a Kurantan (a race with traits of horses) character from Kazimierz. Although listless outside of battle, Platinum is a versatile assassin who excels in ranged attacks and single-shot firepower.
Ai Kayano, the former voice actor for Platinum, visited Yasukuni Shrine during her YouTube appearance back in February 2021. In it, Kayano mentioned that she visits the shrine frequently, and for her February visit, she prayed for the success of her newly released CD.
Yasukuni enshrines those who died in service of Japan during past wars, and is considered a controversial place due to the enshrinement of certain individuals. Although it is not clear whether Kayano had a political intent, her visit to the shrine was met with a series of protests, mainly from China. In response to the controversy, Kayano later posted an apology on Twitter and took down the YouTube video in question.
Things didn't end there. In June, Kayano's voices were removed from the Chinese version of Azur Lane and Dolls' Frontline, mobile games operated by Chinese companies. miHoYo's Houkai Gakuen 2 (Guns Girl Z) saw the voice lines of Kyusyo Houraiji, a character played by Kayano, replaced in both the Chinese and Japanese versions.
In Arknights, the voice lines of Platinum were removed from the Chinese version in June. And now, the character's voice had been replaced by a new voice actor. The old version of Platinum's voice can no longer be heard in the Japanese version, and fans in Japan are mostly disappointed by the change. Platinum's voice was replaced in the global version as well.
Although disappointed by the change, the new voice itself seems to be well received by players. Mizuki Kitajima's portrayal of the character resembles that of Kayano's, and many players who have been listening to Platinum's voice over the years appreciate the fact that the new voice doesn't sound out of place.
Mizuki Kitajima is an up-and-coming voice actor who joined Mausu Promotion (talent management agency) in 2021. Although she was selected for the role amidst complications, many voiced their support for her, hoping this role will be a stepping stone for her voice acting career.

Voices of characters played by Ai Kayano are being removed and replaced in games operated by China. Until now, the Chinese version of the games was mainly affected, but having seen the changes made to the global/Japanese versions of Arknights, it may only be a matter of time before character voices in the global/Japanese versions of other games such as Azur Lane and Dolls' Frontline are replaced as well.