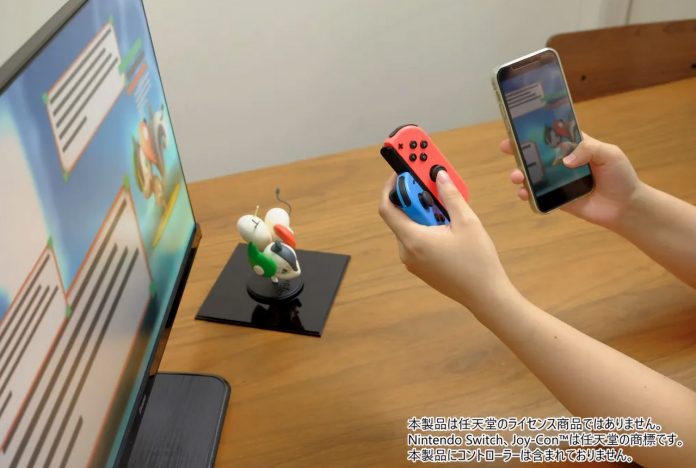 Publication date of the original Japanese article: 2021-10-05 15:50 (JST)
Translated by. Nick Mosier

From product design to VR content, dipross is a company that makes a wide range of products, and this time they are developing a Joy-Con attachment called the Contlinker that allows for one-handed play. dipross is currently seeking crowdfunding for the accessory.
The Contlinker is an attachment designed to hold the Nintendo Switch's left and right Joy-Con so that they can be used with one hand. Whether using your smartphone while gaming or eating while gaming, if you want to do something "while gaming," this might just come in handy. What makes it different from just holding a controller in one hand is how many buttons you have access to.
The Contlinker is a small cylindrical shape with rails to hold the Joy-Con in place and a loop on the back for your finger to prevent drops. When both Joy-Con are attached, the whole contraption is just 72 millimeters wide. If you stretch your thumb, you can probably even reach the outside buttons of the far-side Joy-Con.
The Contlinker also has a slide mechanism. This allows the far-side Joy-Con to be moved up and down without changing hand positions depending on whether you need to use the face buttons or the analog stick. The slide appears to be quick and easy to use one-handed.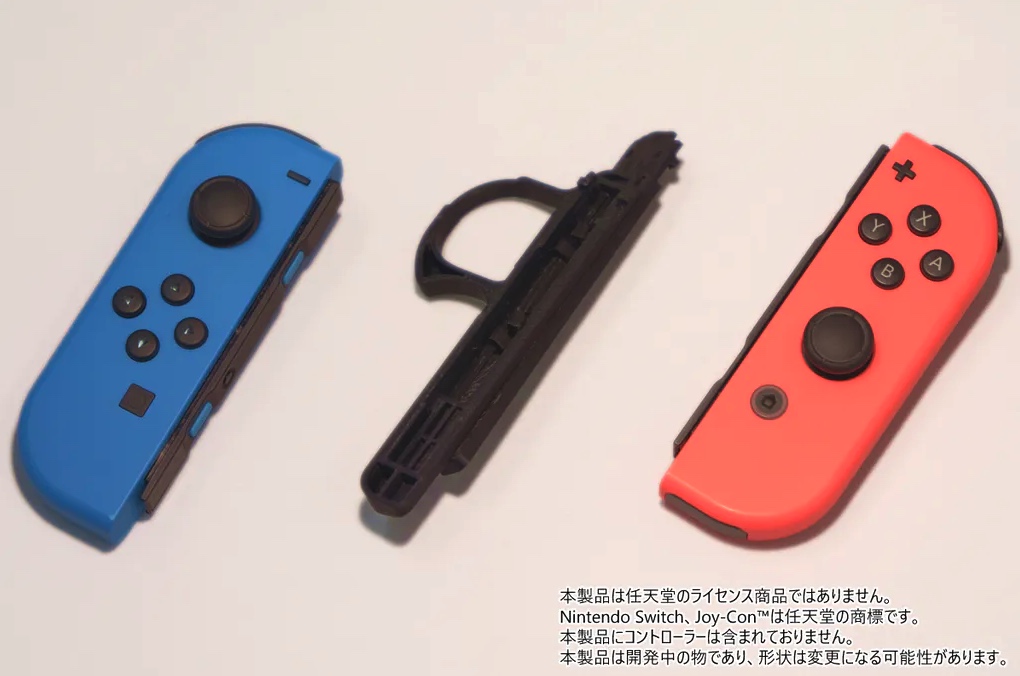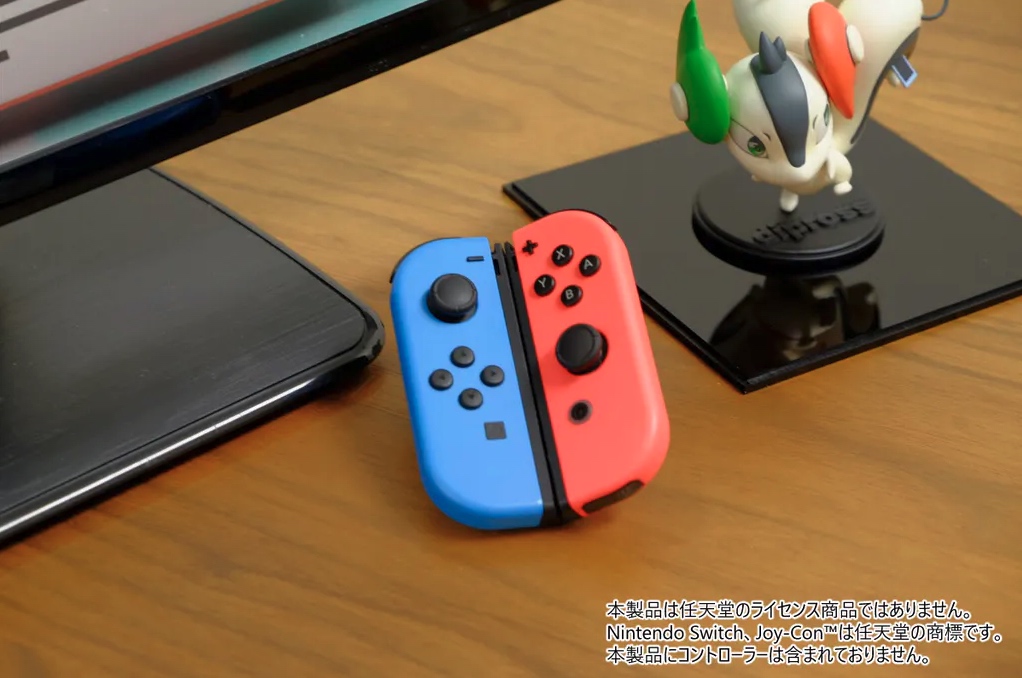 Development for the Contlinker came about because of the release of Pokémon Sword and Shield. The designer of the attachment said that if they weren't working, in the bathtub, or sleeping, they were playing Pokémon. The Pokémon crazed designer felt the need for one-handed controllers when playing while eating and doing other tasks. While Pokémon Sword and Shield already has a Casual Controls option that provides a control scheme for one-handed play, the designer of the Contlinker found it less than ideal for some content and set out to make the default control scheme usable with one hand.
The Contlinker is currently seeking support through the Japanese crowdfunding website Campfire. For an investment of ¥2,150 (roughly $19.25), you will receive one Contlinker. Besides black, the Contlinker will also be available in red, yellow, white, and skeleton in limited quantities. The attachment has been designed for left-handed use, but there is a funding tier that includes a 3D printed version designed for right-handed play. Maybe you can use them to play two different games at the same time.
The crowdfunding campaign is set as All-In, which means that even if the campaign doesn't reach its ¥1,000,000 (roughly $10,000) goal, backers can still get their rewards. Rewards will ship in November of this year, so if you're in Japan and are interested, check out the campaign website.