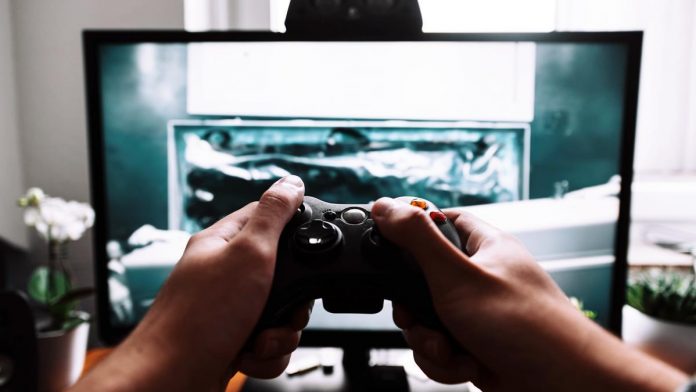 Publication date of the original Japanese article: 2021-09-25 11:20 (JST)
Translated by. Nick Mosier

China's Game Publishers Association Publications Committee (GPC) issued their self-regulation guidelines on September 24 with the joint signatures of over 200 gaming firms. Large companies that provide services internationally participated in putting together the guidelines which contain a number of conditions including not using international game distribution platforms to get around the restrictions. Chinese government-run news website China News and other local media are reporting on the new guidelines.
In recent years, the movement to strengthen restrictions on video games in China has grown stronger. Due to an appeal from the government this year, many game service providers are using name verification and facial recognition to implement restrictions on underaged players. Games have recently come under heavy criticism from the government in China, and game service providers in the country appear to be falling in line with the demands for tougher rules (see related article in Japanese).
The guidelines released by the GPC are called the Online Game Industry Anti-Addiction Self-Regulatory Guidelines (网络游戏行业防沉迷自律公约). According to a summary of the guidelines, the conditions are based on demands from the Chinese government with the aim of preventing underage online gaming addiction. 213 companies and organizations have pledged to the regulations through joint signatures, including large companies like NetEase, Tencent, and SIE Shanghai.
The guidelines are mainly focused around demands that the government has already made to game companies. One example is the demand to limit online playtime of underaged players by linking to the National Press and Publication Administration system for name validation and making use of facial recognition. Name verification is required even when buying or downloading single player games.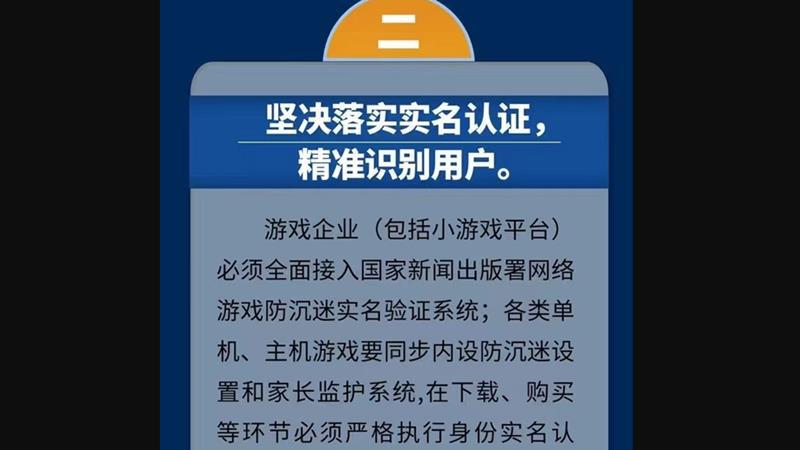 There are also extensive restrictions on the types of content that can be in games. In addition to politically harmful, indecent, and grotesque horror content, there are also strong restrictions on effeminate male characters and boys' love content, which has been deemed "inferior culture". There are also restrictions on monetization focused addictive practices and game design that rewards constant access.
Another restriction that stands out is that game service providers can't use platforms outside the country to get around the restrictions. It's also forbidden to operate a game without receiving a license from the Chinese government.
The newly announced guidelines do more than just highlight differences between the environment around games in China and places like Japan. This includes tightening restrictions on Chinese game companies from distributing games in markets abroad. In order to release a game in China, the game has to be inspected and the publisher has to receive a license of approval by Chinese regulators. For this reason, there's been a trend toward developers spreading to foreign markets instead of the heavily restricted domestic market (see related article, in Japanese).
However, the third section of the guidelines target attempts to avoid restrictions by using game distribution platforms abroad to offer services to domestic users. In other words, the guidelines suggest that the workaround developers and publishers have been using to avoid restrictions, selling in foreign markets, could also require a governmental review and a license. Implementation of the guidelines could see Chinese game companies not have a route to avoid the strict review process.
Gamers in China have also been seeing their workarounds to avoid strict government policy being closed. Some gamers in the county have been using VPNs to access services like Steam as though they are users in other countries. But some users have been saying their last ray of hope, Steam, is changing their country settings back to China. While there is a Chinese version of Steam available in the country, the available titles are limited and subject to government inspection (see related article, in Japanese).
These guidelines can be seen as a general summary of the governmental restrictions that have been placed on games in the country recently. While it's stated that these are self-regulations, the guidelines are strict when compared to countries in the West or Japan. It will be interesting to see how all of this impacts China's game industry.