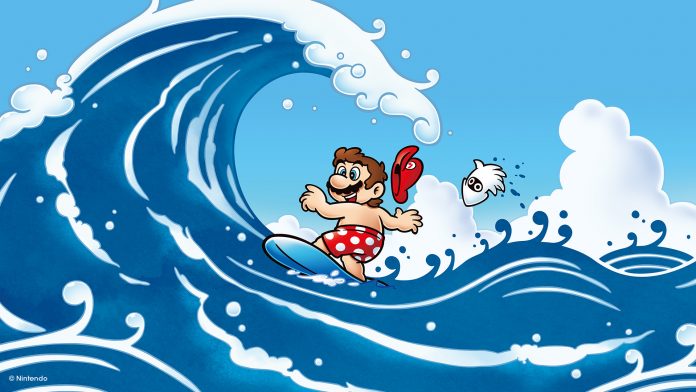 Publication date of the original Japanese article: 2021-08-06 15:45 (JST)
Translated by. Braden Noyes

On August 6, 2021, Nintendo sent out an email newsletter to users with a Japanese Nintendo account which included a summer greeting card. The newsletter contained information about upcoming products, campaigns, free offers, and their summer lineup. Included in the email was an image which has been attracting some attention—one of Mario naked from the waist up.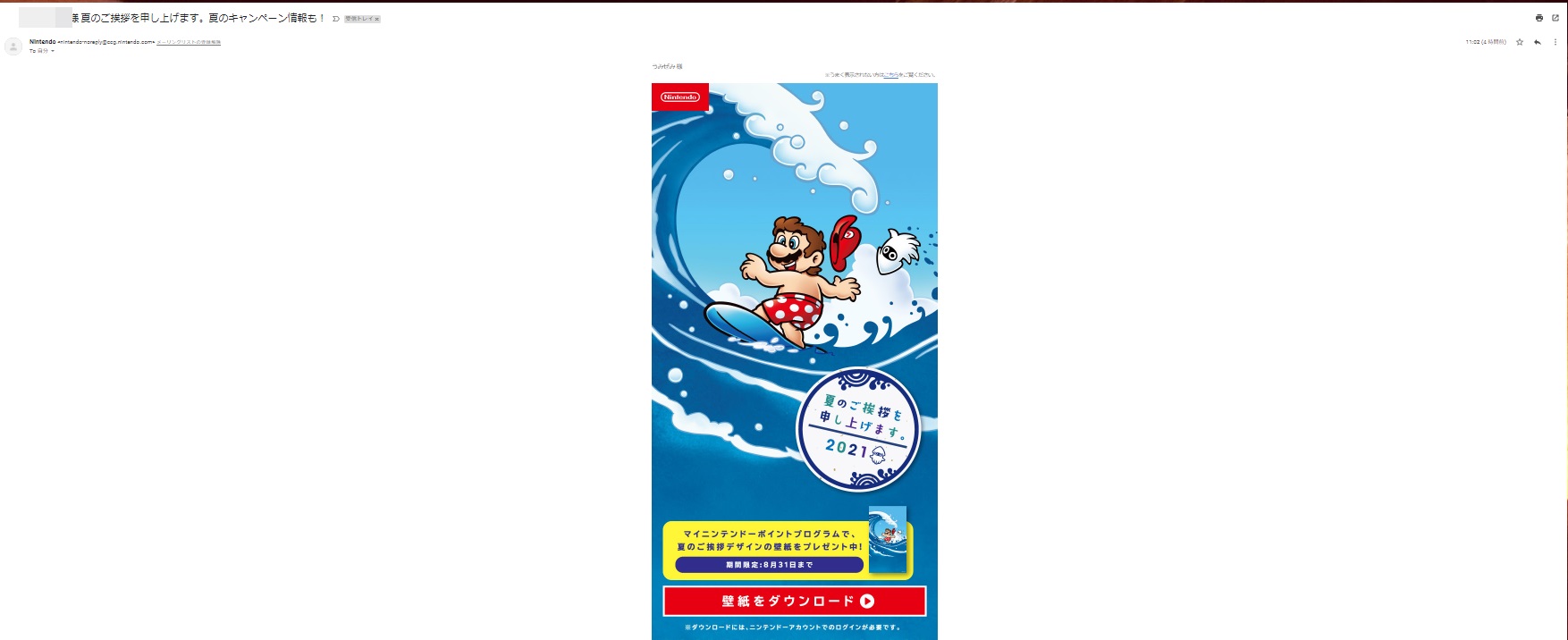 The image in question is actually the summer 2021 limited edition wallpaper, available for download from My Nintendo until August 31. In the image, Mario can be seen riding an ocean wave, and although the scene gives off the sense of someone just enjoying a cool, refreshing summer day, there seems to be one question on everyone's mind: Why is Mario hiding his chest?
This year's wallpaper shows Mario front and center, riding what we can only assume is a surfboard. However, his posture is such that his entire chest area is hidden from view. Now, talk regarding Nintendo's titular character's teats is nothing new. The idea that Mario does indeed have nipples was first hinted at with the release of the summer 2016 greeting card. The discussion emerged once again after Mario Odyssey was released and Mario's beach outfit clearly exposed the areolas on his chest. Further proof was given when Mario appeared sporting nipples again in Mario & Sonic at the Olympic Games Tokyo 2020.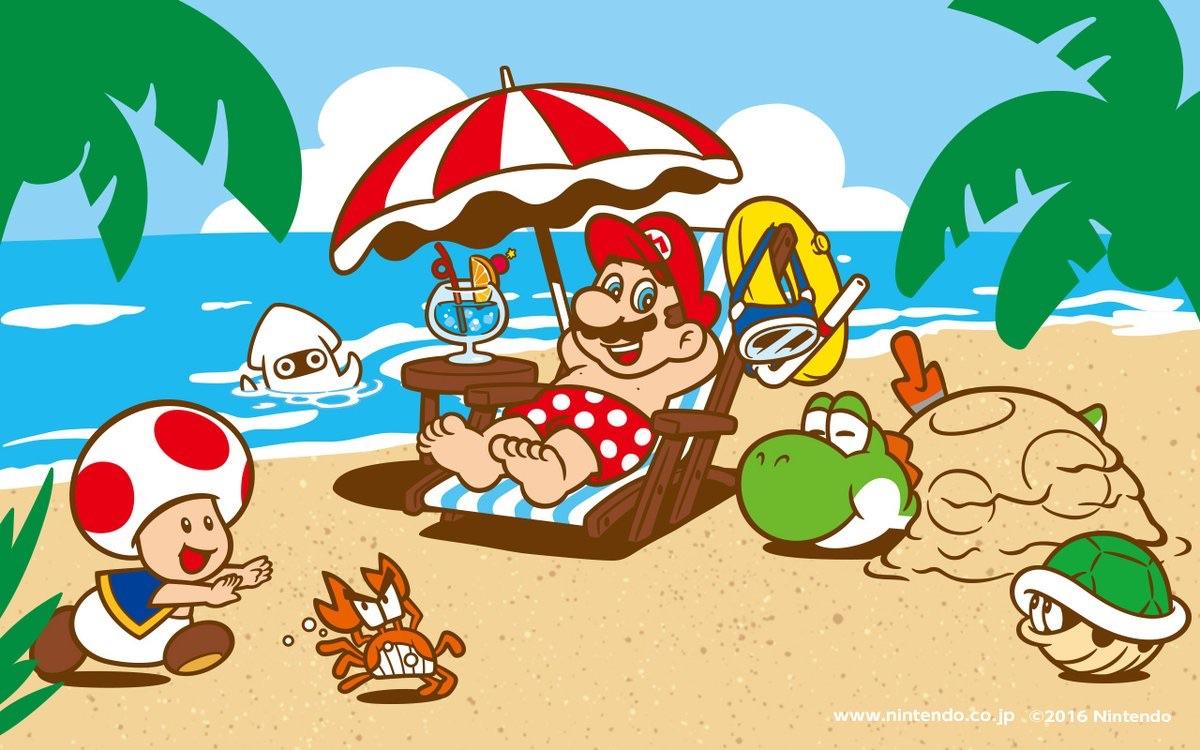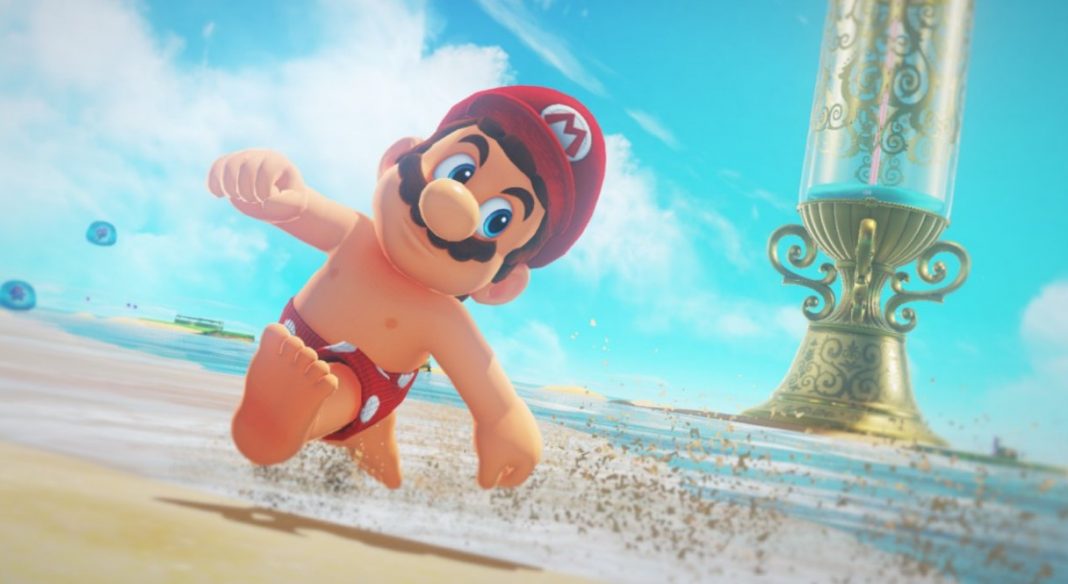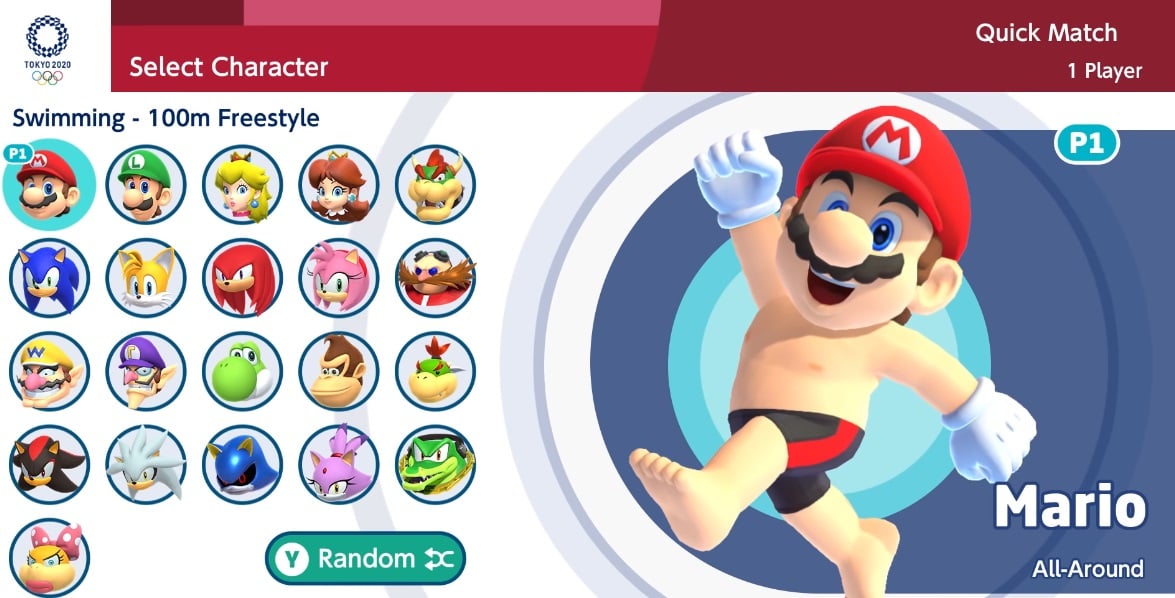 However, the debate was renewed after the summer 2020 greeting card was released. In it, Mario's nipples are nowhere to be seen. Had his nipples been removed? Or perhaps they were merely hidden beneath his chin? The richly rendered image of Mario enjoying the summer sun left only questions behind. (Related article in Japanese) With so much attention focused around Mario's nipples over the past few years, it's rather surprising to see his nipples hidden altogether this summer.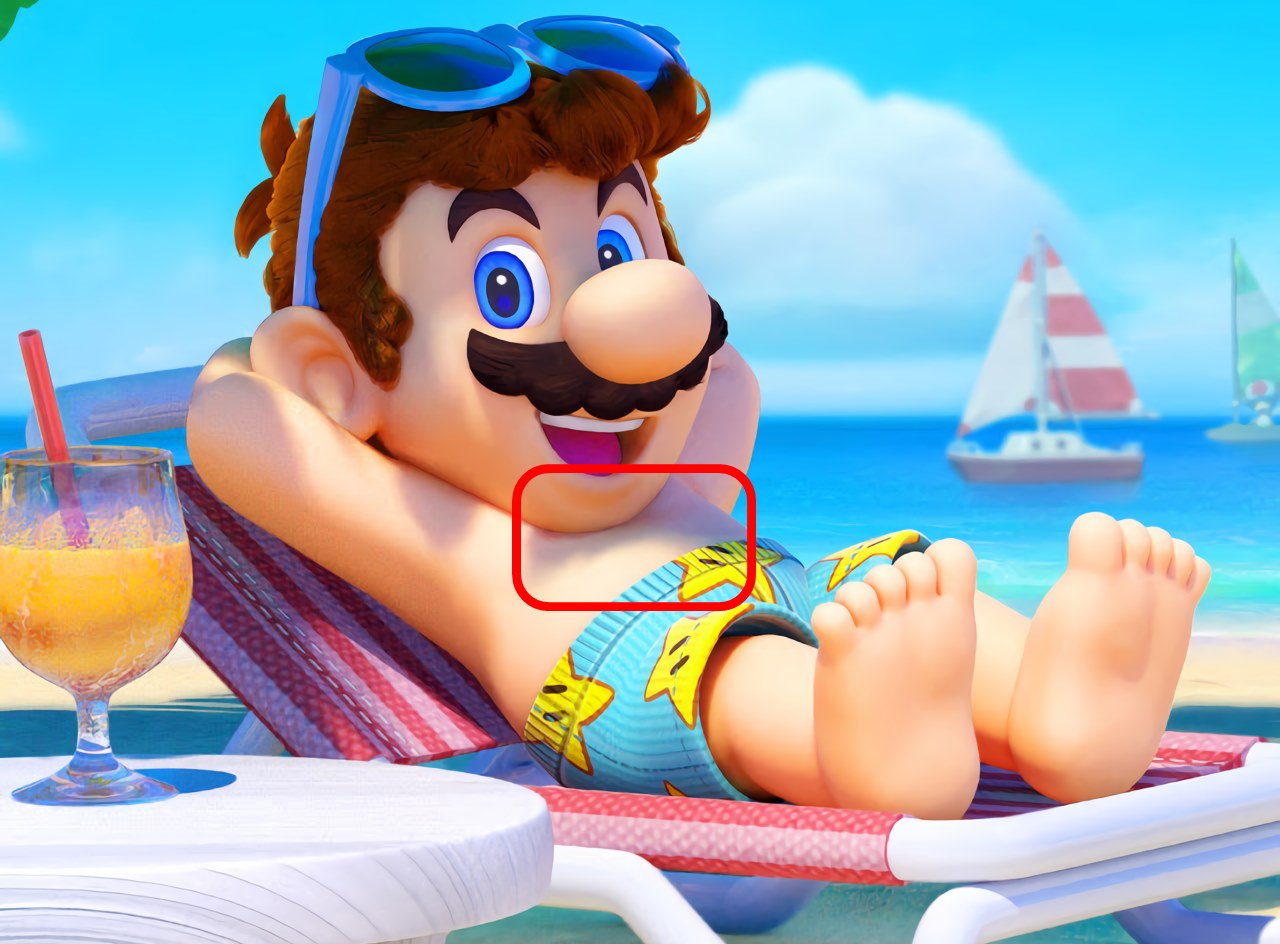 So what's the deal? Is Mario intentionally hiding his nipples from view? We have no way of knowing for sure. Although we've been staring at the image for some time now in the hopes of uncovering some hint of a hidden meaning, the only thing we see is Mario enjoying himself in the cool, refreshing summer waves. We did notice that Blooper doesn't seem to have any nipples either, though this should come as no surprise considering he's not even a mammal. So why this particular pose? The answer to this question is likely to remain a secret known only to Nintendo and Mario himself.
With Mario's chest and nipples facing away from the camera, this also means his backside is placed in full view. Seeing as how this image is available for both smartphone and PC, we would be remiss to pass up this opportunity to all set it as our wallpaper and ride this summer wave together while also taking the time to appreciate Mario's adorable posterior. Fans with a Japanese Nintendo account can download the image themselves through August 31, 2021 by heading over to the My Nintendo store.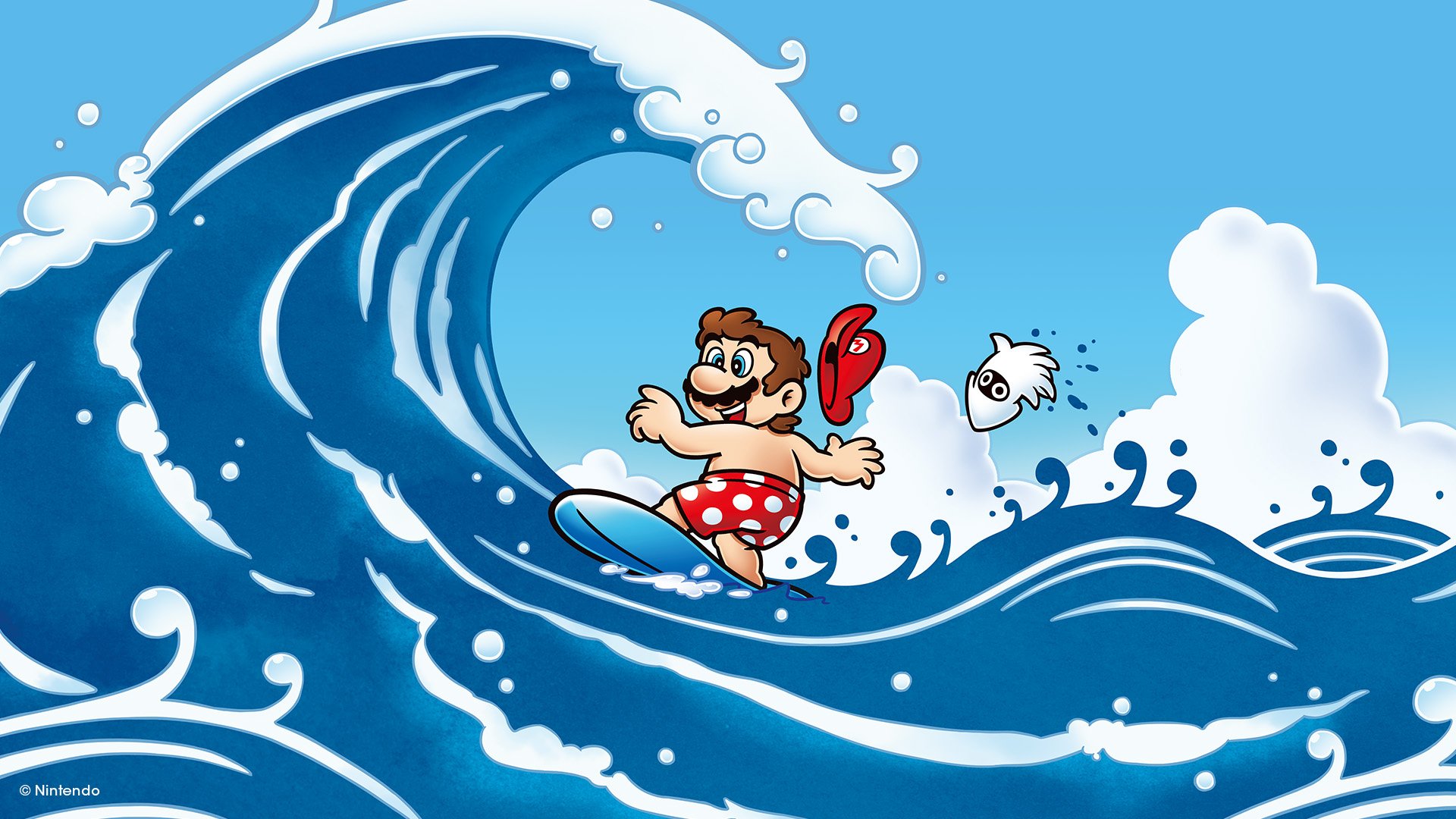 Related Articles:
Kazuya and his Nearly Non-Existent Nipples join Super Smash Bros. Ultimate
Sephiroth has the Greatest Nipples in the History of Smash Bros.