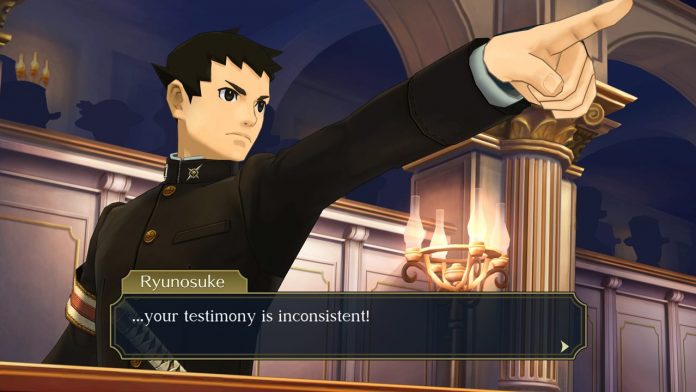 Publication date of the original Japanese article: 2021-04-23 16:19 (JST)
Translated by. Ari Clark

On April 22, Capcom announced that The Great Ace Attorney Chronicles will be released for the Nintendo Switch, PS4, and PC (Steam) on July 27. The game is a compilation of a popular spinoff property of the Ace Attorney series, originally released for the Nintendo 3DS and iOS.
The announcement that it will be updated to appeal to the current generation of gamers was greeted with delight by many Japanese fans, as well, but excitement has hit a fever pitch in the English-speaking fandom, due to the fact that this will be the first-ever release of the Great Ace Attorney games outside of Japan. A lot of attention has been paid in particular to the casting for the English release.


In the Great Ace Attorney series, the story unfolds in a setting that involves both Japan and England. The cast is not just limited to Japanese characters like Ryunosuke Naruhodo, an ancestor of the Ace Attorney series' protagonist Phoenix Wright, and his assistant Susato Mikotoba, but also features characters who hail from London, England, such as Herlock Sholmes and Iris Wilson.
Voice performances are recorded for each character in the Great Ace Attorney series, and they speak up at important plot points. The Japanese version made use of popular voice actors like Hiro Shimono and Kana Hanazawa, but plenty of care has been put into the English version, as well.
Mark Ota has been cast as the English voice for Ryunosuke. The London-based actor has done previous work in voice acting and motion capture performance, and is fluent in Japanese, English, German, and Dutch (LinkedIn). He apparently also attended a Japanese college, and it's safe to say he knows a lot about Japan and England.
Susato will be played by Rina Takasaki, a Japanese actress who currently resides in London. Born in Japan, she studied acting with the Himawari Theatre Group in Tokyo, before relocating to England, where she currently lives and works. She seems like a perfect cast member for this project, since she speaks both Japanese and English at a native level.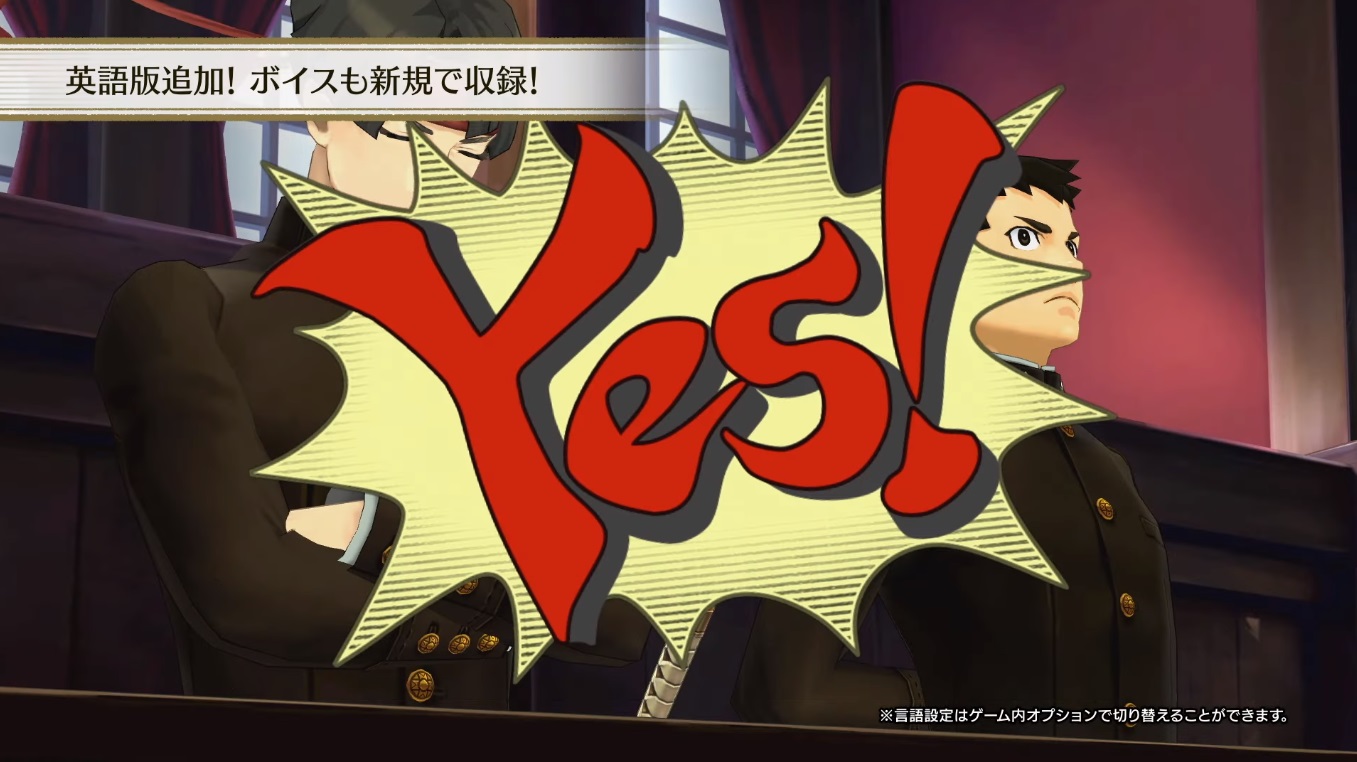 Sholmes will be played by Bradley Clarkson, an actor based in London, England. The role of Iris will also be played by a London-based actress, Claire Morgan.
As for the role of Asogi, which will be played by actor Ben Deery, although his ties to Japan are ambiguous at best, he is at least based in London, England. Overall, an impressive group of voice actors with close connections to Japan and England seems to have been assembled.
The differences between American and British English are already significant, but even within England, accents can differ further according to region and social class. The casting's region-sensitive adherence to the game's setting in London, England, gives a glimpse of the passion and care that Capcom is bringing to this project. The casting seems to have made a good impression on fans outside of Japan, with positive reactions popping up all over social media.


Incidentally, the name of the game's main character, Ryunosuke Naruhodo, will remain the same as in the Japanese version. The protagonist of the original Ace Attorney series was named "Ryuichi Naruhodo" in Japanese, but the English localizations have always changed his name to "Phoenix Wright". This latest release will apparently allow at least one member of the Naruhodo family to appear under his own original name, rather than becoming a "Wright".
The reasons behind keeping Naruhodo's name are currently unclear, but the "new" name seems to have been perceived as a major shift by fans outside of Japan. The international announcement tweet from Capcom has already been retweeted over 250,000 times, evidently making quite a splash. We hope that this localization will manage to live up to these fans' high expectations. Even the official Twitter account for Among Us reacted to the announcement, for some reason.


The Great Ace Attorney series was released in Japan as two separate games, The Great Ace Attorney: Adventures and The Great Ace Attorney 2: Resolve. The creator of the Ace Attorney series, Shu Takumi, was in charge of writing the scenarios for these games for the first time since the release of Apollo Justice: Ace Attorney, not counting crossover titles.
The first game in the spinoff series, The Great Ace Attorney: Adventures, was released in July 2015 and earned a favorable reception for its fun dialogue and cute characters that felt like part of the Ace Attorney franchise, but was also criticized for a narrative that felt "incomplete".
However, two years later when The Great Ace Attorney 2: Resolve was released in August 2017, it did a great job of picking up the threads left dangling by the previous game and weaving them into a satisfying conclusion. In the two years that had passed since the first game's release, it was reevaluated in combination with its sequel as a genuine masterpiece.
Given that it's being released as a compilation of both games, The Great Ace Attorney Chronicles will of course contain the complete story, so you can enjoy the whole series without missing out on any of its appeal. The set will be stuffed to the gills with content, including mini-episodes available as DLC.


The Great Ace Attorney Chronicles is planned to release for the Nintendo Switch, PS4, and PC (Steam) on July 27. Shu Takumi has reappeared on Twitter for the first time since March of 2019, so feel free to follow his account, too!