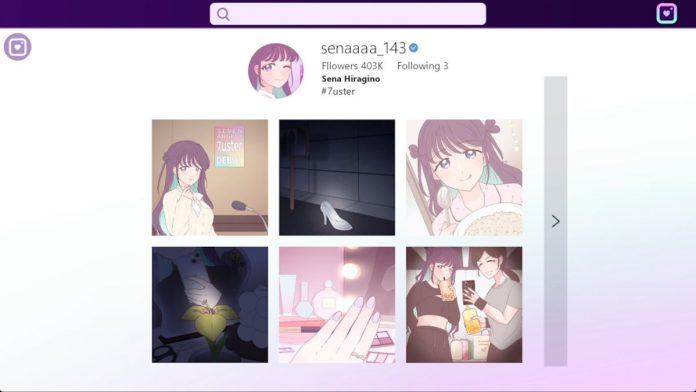 Japanese publisher Annulus Games and game creator HIJIKI announced the new title Pricolage –IDOLIZED-, scheduled for release in October this year. The title is for PC (Steam) and will be available in English as well. 
Pricolage -IDOLIZED- is an adventure game in which the player must solve the mystery behind the disappearance of an idol by looking for clues on the Internet, investigating social media. The main character of the game is Sena, a young girl who was a member of the K-pop idol group 7uster. She is a kind-hearted and hardworking person, whose childhood dream was to bring smiles to the faces of those around her.
In order to make her dream come true, she faced the challenge of auditioning to become an idol. After successfully debuting as a K-pop idol, she became very popular, gaining as many as 400,000 followers on social media. But then, the popular idol disappeared. The protagonist's duty is to pursue the truth behind her disappearance via the Internet, which is filled with falsehoods and bashing. Over the course of the investigation, the player will also get to learn of the true face of the popular idol.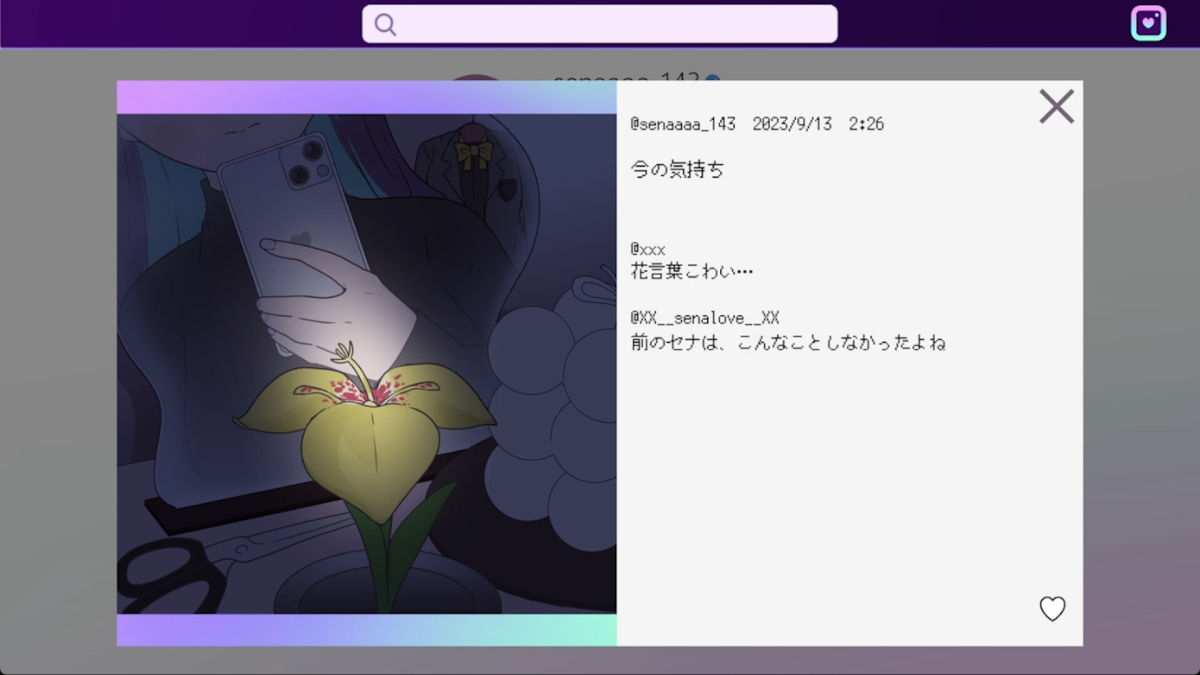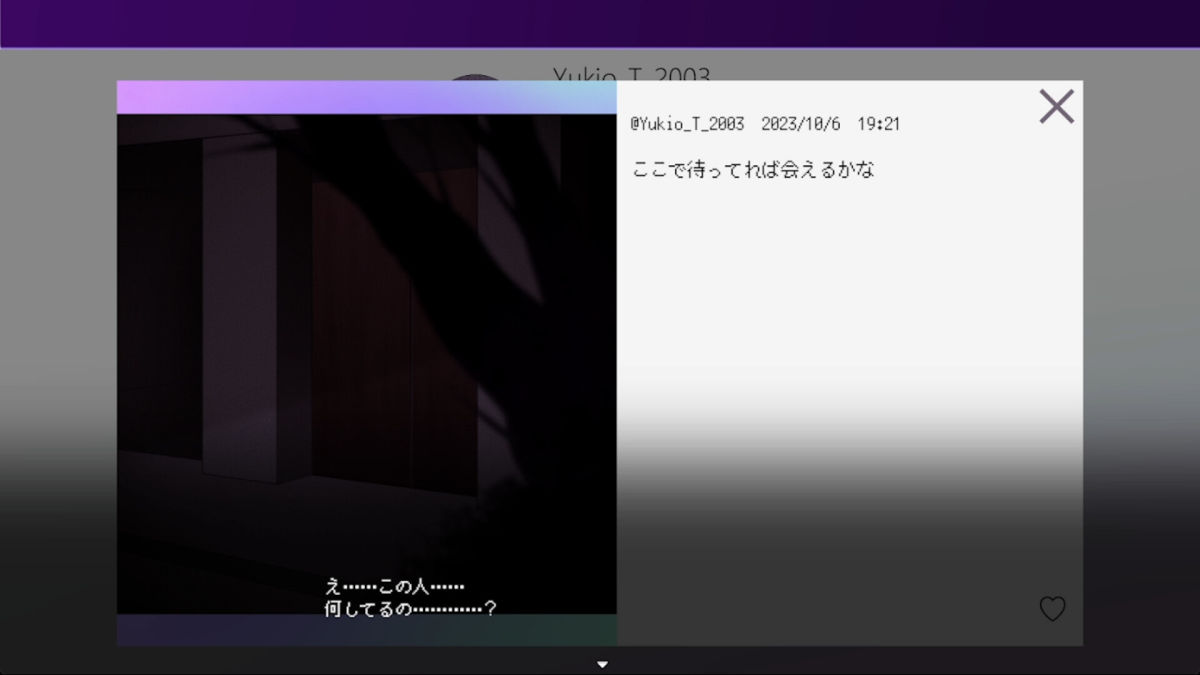 The protagonist proceeds with their investigation using posts made by Sena on her social media as clues. Aside from Sena's own posts, there is also information of sightings made by others on the Internet. When investigating images, clicking on certain parts of interest will lead to the discovery of keywords needed to solve the mystery. New information can also be obtained by searching using search engines and hashtags. Specifically, in one scene in the trailer video, the protagonist views a post by Sena about a strange glass shoe she saw on her way home. Then, by searching for the keywords "glass shoe", the player finds out about a technique used to trace a target's footsteps using social media that's being used in real life. In this way, the player uses photos posted by Sena to piece together the events that took place around her. 
Pricolage -IDOLIZED- has multiple possible endings. Depending on the actions chosen by the player, the story will branch out, leading to one of six different endings.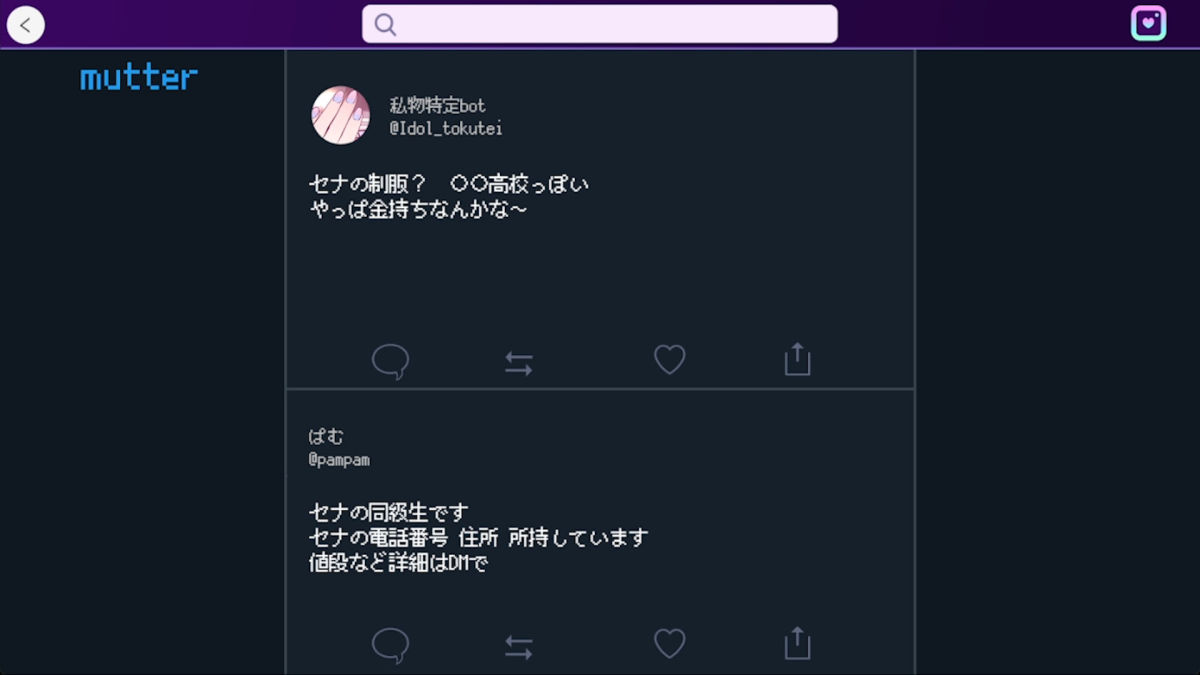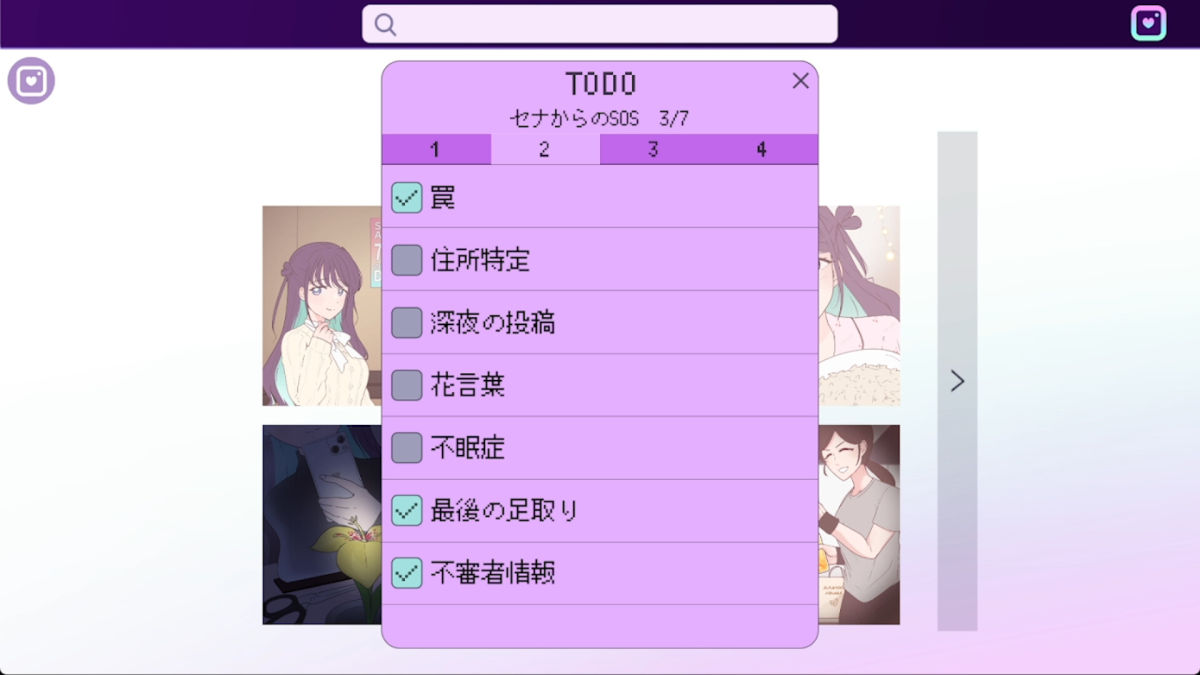 This game is by HIJIKI, a Japanese indie game developer who had previously released the title Palphone-sama: Curse call. Also available in English, the short adventure game tasks the player with investigating the Internet to discover the truth about an urban legend. HIJIKI's upcoming title Pricolage -IDOLIZED- will be available for demo play on the Tokyo Game Dungeon 3 event on July 30. 
Pricolage -IDOLIZED- is scheduled for release in October for PC (Steam). 




Written by. Amber V based on the original Japanese article (original article's publication date: 2023-07-27 22:49 JST)